The 50 over format is now seen as an unexciting rigmarole that most would happily give up watching, argues Dhruv Munjal.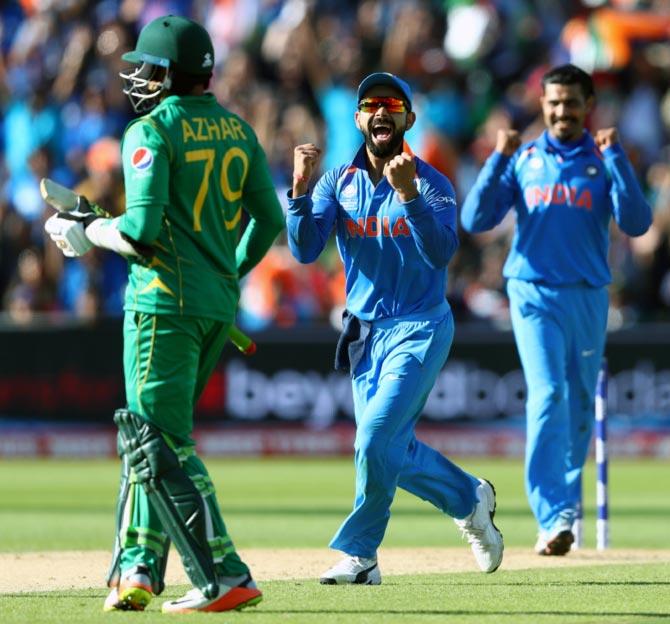 When was the last time a 50 over game of cricket left you thrilled?
In fact, forget that. Let us begin with a simpler question. When was the last time you sat through all 100 overs of a one-day international game? You're going to be thinking very hard here -- and I don't blame you.
The average cricket fan's fixation with T20 cricket is perhaps a perfect contrast to his disillusionment with its longer cousin.
By T20 standards, the 50 over format is now seen as an unexciting, extended, rigmarole that most would happily give up watching.
Once heralding a revolution, it now seems dated, a relic of an antiquated era untouched by the brutal extravagance of modern cricket.
We would invariably grow fonder of it if we were to somehow prevent ourselves from juxtaposing it with T20 cricket.
Just that the latter's exceptionally high spectacle and entertainment value no longer allows us to view the former in isolation -- any cricket discussion minus the term 'T20' sounds like useless chatter out of sync with contemporary preferences.
And that is why the International Cricket Council's decision to convert the 2021 Champions Trophy into a T20 tournament met with such a tepid response.
There was little protest; just a pre-written, long-overdue obituary note pulled out of the closet, dusted off and placed in the public domain -- 'it-was-coming-just-deal-with-it' kind of stuff.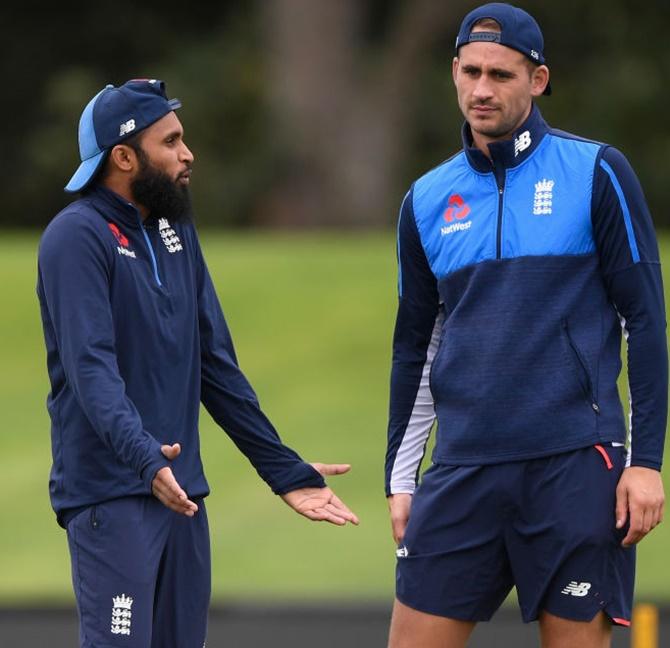 And despite it having metamorphosed into a mere extension of T20 cricket in recent times -- big hitters, bigger scores and an unreal switch in batting mentality all proof -- the ODI format is on the cusp of being swallowed whole by its younger counterpart.
It has become apparent that people relish the fours and sixes and all the entertainment that comes with it, but not beyond three hours.
Sandwiched between T20s and Tests, ODI cricket is like the proverbial middle child no one wants to look after.
Even so, it may not be over just yet.
The ICC's plan to introduce a 13-team international league that will see teams play each other in a three-match series over three years has the potential to stem this distressing tide, mainly because the sport's governing body itself has been guilty of reckless scheduling in the past.
India, for some unexplained reason, played six ODIs against South Africa earlier this year, a staggeringly long series that made for painful viewing after a point.
Reducing the frequency of ODI games is probably the most prudent thing administrators can do, since they have tried pretty much everything in terms of innovation and tweaking of rules.
Another thing still going for the ODI game is player aspiration.
Englishmen Adil Rashid and Alex Hales, for instance, have given up Test cricket to focus on white-ball cricket; surely they can't be content playing just T20s?
More than anything else, the 50-over World Cup continues to be the biggest prize in cricket -- a winner's medal is every player's dream.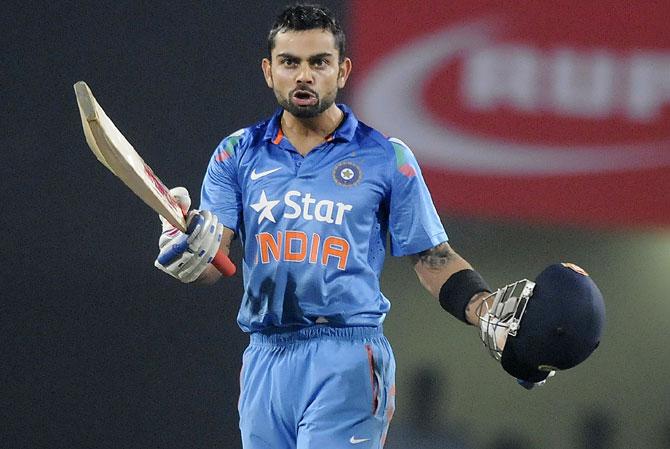 The extinction of ODI cricket will leave the sport dealing with two extremes: T20s and Tests.
That is almost like a runner choosing the 100m and 10,000m as his two core events. This incongruity is bound to produce one-dimensional cricketers, who will invariably lack the versatility that has always been considered the hallmark of truly great players.
At the rate we are going, we will be left with teams fielding two completely different XIs -- a trend that has already made a limited appearance -- for T20s and ODIs.
You would no longer be able to, for example, savour a Virat Kohli, whose all-round brilliance across the three formats is what makes him such a compelling specimen.
In fact, Kohli is arguably one of the few reasons why the ODI game is still watched across the world.
With ODIs facing an uncertain future, it is a blessing this format brings out the best in the Indian captain.
With its boundless intricacies and need for tactical acuity, ODI cricket is engrossing even without its share of mindless slogging, and remains the balancing act that the game desperately needs.
It might have been a gimmick once upon a time, but it now offers entertainment in just the right amount.
In a wild T20 age, it keeps us sane.
In some ways at least, it allows cricket to just be cricket and not a rollicking ride at an amusement park.
So the next time you tune in to watch an ODI, try to last the 100 overs.
Hopefully, the match will be memorable enough for you to remember it.