May 28, 2008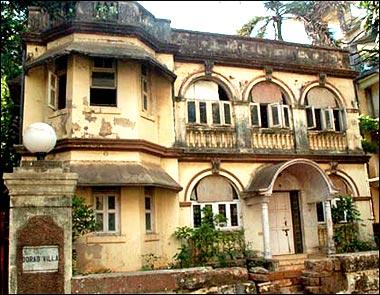 Sachin Tendulkar's long-cherished dream of having his own dream home finally seems to have realised. The ace batsman purchased an old villa near Carter Road, Bandra West, in suburban Mumbai.
According to reports, Tendulkar purchased Dorab Villa from its owners, the Satra Group, for around Rs 35 crore.
"We sold Dorab Villa to Sachin Tendulkar [Images] in December," Dr Vijay Satra, brother of managing director Praful Satra, who had purchased the property, told a Mumbai newspaper.
Dorab Villa was built in the 1920s and originally occupied by a Parsi family -- the Wardens. It is a one storey structure, measuring around 9,000 square feet, but the property is spread over around 10,000 square feet.
Tendulkar spent all of his growing up years at Sahitya Sahawas in Bandra East before shifting to the plush La Mer building in Bandra West in 2001.
Photograph: PTI