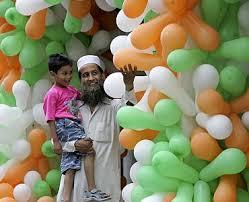 If 2013 was the year of corporate leaders facing hostile investigative agencies, expect to see them fight back next year, notes Dev Chatterjee.

For India Inc, 2013 is a year it would like to forget fast.

Chief executives officers hope that with a new government in place next year, the economy will bounce back.

They felt there would be lesser run-ins with investigative agencies after the new government takes charge.

Aditya Birla Group Chairman Kumar Mangalam Birla will be busy fighting cases related to coal block allocations, as the Central Bureau of Investigation had filed a case against him and his group firm Hindalco.

Birla, 46, who built his business empire by acquiring companies globally and at home, is investing more abroad, including in Novelis expansion, as the sentiment turns negative in India, say insiders.

While Birla is staring at an investigation, a Delhi trial court will soon decide whether to convict Ravi Ruia, 64, and Anshuman Ruia, 42, of the Essar group and Gautam Doshi of Anil Ambani's Reliance Group in the 2G telecom spectrum scam.

Though the two groups have denied any wrongdoing, the spectrum scandal has singed them in terms of brand identity and questions over their adherence to corporate governance.

A lot will also depend on whether Anil Ambani, 54, will be given a banking licence by the Reserve Bank of India next year.

His elder brother Mukesh Ambani, 56, chairman of Reliance Industries, will be taking on the petrolium ministry to secure a better price for natural gas from the company's KG-D6 blocks off the Andhra coast.

Though the Cabinet has doubled the gas price from $4.2 a unit to $8.4 a unit, Ambani has said it's not enough.

At the same time, the oil ministry and the Comptroller and Auditor General aren't happy with the "inflated" expenditure incurred by Reliance Industries in its KG-D6 block, which reduces the government's profit share. The matter is under arbitration.

But Mukesh has a lot to hope for as well.

By next year, he will launch the much-delayed fourth generation-based
wireless telecom services. To share infrastructure, he has already tied up with his younger brother and the Bharti group.
Reliance Jio's 4G telecom services are expected to change wireless telephony in the country, though analysts are betting it will be difficult for Ambani to take on established companies such as Vodafone, Idea and Bharti. Brace up for yet another telecom war.
For the Cyrus Mistry-led Tata group, 2014 will decide the fate of its re-entry into the airline business.
Two of the group's joint ventures -- Tata-Singapore Airlines and AirAsia -- will be taking off at a time when the aviation sector is flying through its worst phase.
Mistry, 45, will also have to decide on the fate of the Nano, which failed to generate consumer interest.
Though insiders say the company is trying to remove the 'cheap car' tag, with former chairman Ratan Tata publicly saying the car failed due to it this image, analysts say it will be difficult for the company to make a comeback with a similar product.
Next year, the Tata group will also face a Serious Fraud Investigation Office report that has termed the group's Rs 1,700-crore (Rs 17-billion) loan to 2G scam accused firm Unitech "dubious" and 'disguised'.
The report said in 2008, Unitech had used this money to buy telecom licences.
The fate of the Supreme Court-ordered probe into the Niira Radia tapes will also be known in 2014.
Others have problems of a different kind.
Billionaire Anil Agarwal's Vedanta group, which failed to secure a bauxite mine in Lanjigarh in Odisha following protests by tribals is hoping it will be able to procure raw material from other sources in the state so that it can restart its $8-billion refinery.
Agarwal, 61, has already said he regreted investing so much money in India, adding he should have, instead, bought Asarco in the US for better returns. With the government in no mood to sell its residual stake in Hindustan Zinc and Balco, Agarwal will have to consider investing in other sectors.
If 2013 was the year of corporate leaders facing hostile investigative agencies, expect to see them fight back next year.
So, brace yourself for some high courtroom drama.