The rupee is being driven into a vicious circle.
The depreciation of the rupee has not been a sudden development. There were indications of a weaker rupee in April, and the decline was steady from the first week of May, with overnight value-at-risk averaging around 30 basis points.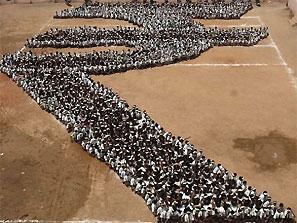 Those who neglected hedging their foreign currency liabilities are bound to suffer. The steep depreciation of the rupee is mainly on account of a stronger dollar, exacerbated by domestic conditions such as widening trade deficit and lower gross domestic product growth.
Any intervention by the Reserve Bank of India (RBI) would at best curb speculation and provide only temporary reprieve.
The rupee is being driven into a vicious circle, resulting in higher import costs, rise in inflation and lower foreign institutional investor inflows - all of which feed on further weakness of the rupee. Any hope of another rate cut has already receded.

RBI Governor D Subbarao has rightly expressed his helplessness, given the central bank has not been targeting that a specific exchange rate. The foreign currency reserves at the disposal of the RBI are limited, and are in any case, too precious to be spent on changing the direction of the market.

There is only one person who can impact the course of the rupee in a sustainable manner. Finance Minister P Chidambaram can take a few radical steps - most of which, in fact, he promised.
The steps include: (a) removing all retrospective tax legislation, once and for all; (b) excluding cross-border capital flows from transfer pricing; (c) make foreign direct investment in retail, aviation and infrastructure unconditional, with speedy clearances from the Cabinet committee; (d) settling tax disputes with large domestic and global companies in an amicable manner; and, (e) waive withholding tax fully, which will have little impact on the tax revenues.

A determined effort in this direction will improve the economic climate, and will also help immunise the rupee-against-dollar strength. We have in the past witnessed very weak correlation between the dollar and the rupee - in the good old days when we had high growth with low inflation.