Finance Minister P Chidambaram is busy devising new ways to use public sector undertakings' (PSU's) balance sheets to shore up public finances and improve India's macroeconomic ratio. The move has triggered a massive sell-off in PSU stocks.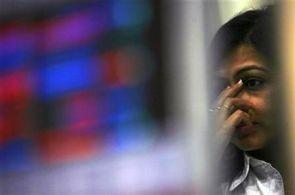 In the last two months, listed government-owned companies lost nearly a quarter of their combined market value worth $58 billion (Rs 3.48 lakh crore).

About 98 per cent of the fall is accounted for by central government-owned and promoted enterprises, such as oil and gas majors, banks and metal and mining companies. The rest is accounted for by various state government firms.

In contrast, the broader market was fairly stable during the period. The Sensex is down just 3 per cent since end-May. The 50-stock Nifty is down 5 per cent.

The recent weakness in the broader market is largely due to PSU stocks. They account for as much as 90 per cent of the entire fall in the market capitalisation of all listed companies since the beginning of July.

The public exchequer or the government has been the biggest loser. The value of government stake in central PSUs is down Rs 2.5 lakh crore (Rs 2.5 trillion), or $42 billion, to Rs 8.5 lakh crore (Rs 8.5 trillion) at the end of trading on Friday.

This has severely impaired finance ministry's ability to raise resources by diluting government stakes in PSUs through follow-on public offers (FPOs). At the end of June, the government on an average owned 72.3 per cent stake in 73
listed central PSUs.
Analysts blame the government divestment programme and its compulsion to raise resources at any cost to meet its fiscal deficit target.
"The PSU disinvestment programme will increase the supply of shares at a time when there is little appetite for new issues among domestic or foreign investors. Besides, there is fear that the government might milk healthy and cash-rich public sector undertakings to plug holes in public finance, leading to an exodus of investors from PSUs," says the head of research at a leading brokerage here on the condition of anonymity.
Investors' worry was clearly visible in a sudden 15 per cent decline in the Power Grid Corporation share price on Friday, when the company's board approved stake sale through an FPO.
Indian Oil Corporation has lost a third of its market value on the government plans for stake sale. Also hit are financially strong and cash-rich companies such as Coal India (-22 per cent), ONGC (-15 per cent) Engineers India (-17 per cent), Container Corp (-10 per cent), NBCC (-23 per cent), BHEL (-25 per cent), Rashtriya Chemicals & Fertilizers (-30 per cent).
Market experts say that for investors, the equation of PSU stocks is simple. "As you will get shares at a price lower than the current market price through FPOs, why buy in the secondary market?" says a market analyst at a leading brokerage house in Mumbai.
This belief has been reinforced by recent follow-on public offers such as MMTC and National Fertilizers, done at a large discount to the market price.