On Sunday, PTI reported: HDFC Bank Managing Director Aditya Puri's name has featured in the list of the world's 30 best CEOs, published by the American financial magazine Barron's.
'Puri, 66, has transformed HDFC Bank from a start-up into one of the world's highest-quality banks, generating eye-popping returns by maintaining lending standards while expanding beyond corporate loans into a full-service retail bank,' Barron's said.
According to the magazine, a 2014 trip to Silicon Valley made Puri a digital evangelist.
In hallmark style, the banker swiftly set out to remake India's second-largest private-sector bank into the digital spot for anything money-related, it said.
'That's proving to be a bigger competitive advantage than even he imagined, as India's surprise demonetisation in November, which voided 86 per cent of the country's cash, catapulted demand for digital payments,' Barron's said.
In this fascinating excerpt from his gripping book Win-Win Corporations, Shashank Shah reveals Aditya Puri: Banker. Leader, Human Being.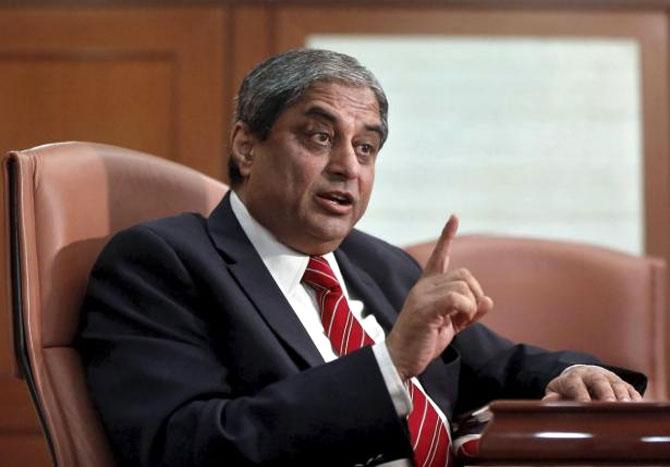 In my conversation with Aditya, I asked him about the critical success factors for the leader of a bank. He shared three distinct points: 'I should provide the vision, teamwork and walk the talk. I should be a leader and not a dictator. I have to ensure that every person understands the vision and believes in the values that we stand for, and we deliver what we promise. This can only be done by a management structure which is decentralised with clear job descriptions, and the front office being backed by the back office.'
These three points form the core of his leadership mantra. And in his four-decade long career, his colleagues and employees have seen these manifest in diverse ways.
'I've known Aditya since he was a corporate relationship manager at Citibank,' shared Samir (Bhatia, the founding head of corprate banking at HDFC Bank). 'He would be the only person leaving at 5.30 pm, when everybody would be working past midnight. I used to see him do his call reports, his credit appraisal memos, annual renewal of facilities for companies.'
'We had to write twenty-page reports on company management, industry outlook, financials, etc. A normal relationship manager would take 3-4 days to actually sit, open various files, refer to them and write. There was no computer in those days. You had to write or type, and it was quite a painstaking process. But Aditya would have his secretary sit before him; he would stand and say, "Type."'
'The entire fifteen-page proposal from start to finish would be dictated in two hours. It was done and he would walk away. His understanding, grasp, recollection and ability to reproduce was so phenomenal that he did not have to sit for longer hours.'
Aditya Puri's corporate journey from his days at the Kandivali (northwest Mumbai() office of M&M (Mahindra and Mahindra) to the HDFC Bank house office is well known. Yet, the important insight is that his leadership style has been consistent.
Even while at Citibank, he used to tell his employees, 'If you're sitting beyond 5.30 pm to impress me, then don't, because by then, I'll be gone.'
Sharing his approach to work-life balance, Aditya told me, 'If you can't get the balance between work and relaxation, and if you don't understand that without giving you can't have a successful life, then you're in trouble. I am into gardening, golf, trekking, experimenting with furniture, helping children go to school, helping people start their business, and lots more. That is my relaxation and pleasure.'
Aditya has been a hands-on leader.
While at a branch, he would personally talk to customers and make sure they were happy.
If a customer was loitering around looking lost, he'd call and ask what they wanted. By personal example, he led from the front.
Interestingly, he's a managing director who doesn't have a system to touch, but received the award for being the most tech-savvy CEO!
It's well known in the industry that he doesn't use a cell phone and doesn't check his emails himself.
Even a confirmation and follow-up for my meeting with him on his email was responded to by Goretti, his secretary. So, how does he balance these dichotomies?
'He's like the typical guy who doesn't have to understand anything about a car, but knows how to drive it really well,' said Ram (C N Ran, founding head of information technology, HDFC Bank), who executed the bank's IT vision during the first dozen years.
'Aditya was the guy who drove very well. He had the best kind of people assembling things for him. So his job was to make sure that he understood the purpose of technology, and made his team utilise it to the hilt.'
He ensured that it was used well for customer service, MIS, risk mitigation, transparency, governance -- the list is quite endless.
But the underlying focus was always operational efficiency.
While he wanted automation to make a difference to customers, he wasn't impractical.
When a competing private bank initiated schemes like, 'Before your coffee gets cold, your account gets opened,' Aditya was against over-commitment.
Sashi Jagadishan, chief financial officer at the bank, observed that the hallmark of Aditya's management style was his clarity of thought, quick decision-making and his ability to keep things simple.
'He may sound like a tough boss but he has a kind heart if there are no issues related to integrity and attitude at the workplace.'
'Aditya is not a guy who''ll control day-to-day stuff. But if necessary, he'll get into depth because he knows exactly how things will work,' recalled Ram.
He would often say, 'I'm a very simple guy. I can't understand complicated things. So can you explain to me in one, two, three points?'
'And when you're on the second point you realise that Aditya has a point. Why are we complicating this?' confessed Ram.
By the third point, the narrator would have completely catapulted to Aditya's point of view.
'He's a great guy at making you do whatever he wants,' smiled Ram.
On the other hand, he has also been an extremely hard taskmaster. He gave opportunities to experiment, and stood by his people even when mistakes were made if he knew that a decision was taken in the right spirit and with the right thought process.
'But if you do not do your job, or wilfully default in doing your duty, then there's no person as difficult as him,' admitted Samir. . During our conversation, Aditya was very emphatic about the need for building the right organisation culture and the need for very strong, deterrent action for deviant behaviour.
'There are certain things which employees should not do. If they do any of that, they're removed. No discussion. No apologies.'
'At the initiation stage itself, employees are told that these are things they should not do. You fool around with the customer, you are rude, you share passwords, you don't follow the key processes, and you are out,' he asserted.
He was very clear that the bank could not have a hypocritical culture. 'You can't say one thing and do another thing. If you do so, you will be caught in a week. You have to believe in it, you have to follow it through to the last detail and you have to enforce it.'
His colleagues shared that Aditya's approach to ethics was very straightforward.
He would say, 'You succumb once to unethical behaviour, and they've got you.'
So in the nicest possible way, he would avoid people who had such expectations from the bank.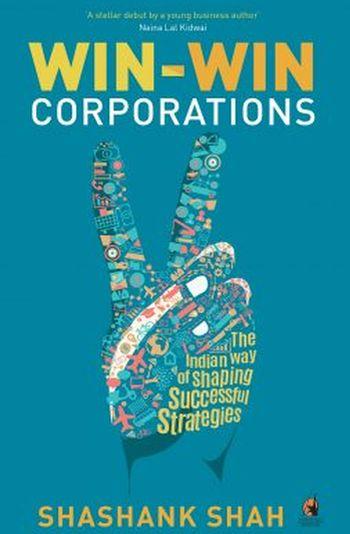 Once he knew that the purpose of calling or wanting to see him was for seeking favours, political or otherwise, he'd keep them all at arm's length. He wouldn't take their calls! To get his personal time for a one-on-one meeting was well-nigh impossible.
With such an approach, he set the tone at the top. He backed it up by carefully choosing people for the bank who had a similar kind of mentality and value system.
'Only money and only success cannot provide you happiness. What you get by taking and taking is just greed. The day you learn to give is the day when you start learning to be happy,' shared Aditya during our conversation.
I realised that at the core of this visionary leader was a good human being.
'If you want to live a happy life, you have to help the downtrodden. You have to understand that you have been given a position which is a confluence of your own capability and the grace of God. You must use that position to exemplify to others what has to be followed.'
On being listed among the top ten most powerful CEOs in 2013 by the Economic Times, Puri said, 'Power means very little, except for the ability to bring about beneficial change in society. Otherwise, I like to be first among equals.'
Excerpted from Win-Win Corporations, by Dr Shashank Shah, with the kind permission of the publishers, Penguin India.
Dr Shashank Shah is a visiting scholar at the Harvard Business School and has a joint appointment as project director and fellow at the Harvard University South Asia Institute.