New technologies such as block chain are throwing up new opportunities; so the axe is bound to fall on those who are still stuck in the past and not reskilling themselves, says Shyamal Majumdar.
Illustration: Uttam Ghosh/Rediff.com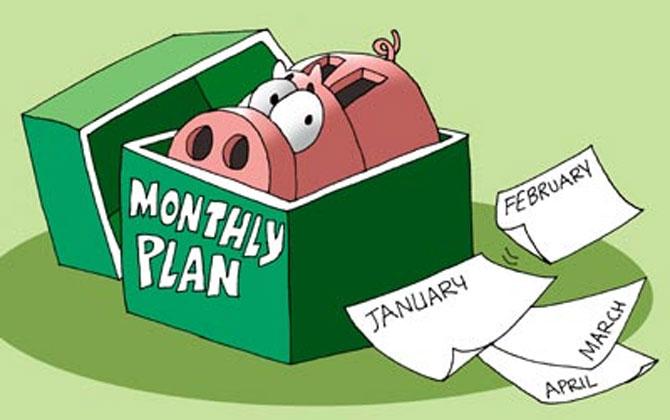 Asset management companies (AMCs) are on a roll, with the total assets under management (AUM) doubling to Rs 23 trillion in the last four years.
Even as the party is on, the top bosses are facing some headaches already, with many chief investment officers (CIO) and fund managers cashing in on the boom by pressing the exit button.
This has been happening for a while, but the momentum of exits has increased in recent times.
In a way, every industry goes through this process. But AMCs are still struggling to find out ways to tackle this talent exodus.
The CEO of a leading AMC says, this is a relatively new phenomenon for an industry, which opened its doors to the private sector just 25 years ago.
The number of mutual funds has touched 40 now, but the opportunities were limited earlier as the industry was still trying to find a firm footing.
The process required for talent retention is in place in the top four AMCs, which together have about 56 per cent of the total AUMs, but others are far behind.
In the last 12 months, about a dozen CIOs have quit - some have gone to bigger fund houses and others to alternative investment funds.
A few star CIOs have started their own ventures or joined family offices of industrialists who need expert advice on how to manage their billions.
These opportunities were almost non-existent earlier. For example, Kenneth Andrade, a star mutual fund manager who used to head investments at IDFC Asset Management, left after spending more than 10 years at the fund house.
He now heads a portfolio management service (PMS) - Old Bridge Capital Management - which was founded by him.
Others who have followed suit say setting up one's own PMS can be more rewarding monetarily, owing to the profit sharing clause, and offers greater flexibility to own a concentrated portfolio.
Most fund houses, however, say the exit of a CIO or fund manager does not matter much as they are process-driven and the departures have only a limited impact.
They argue rightly that processes are important to prevent individuals from going overboard in a bull market so that investors in the schemes they manage do not have to pay the price for recklessness.
They have a point, but the fact is that the exit of a good CIO can hurt badly.
That's because the CIO is generally responsible for overseeing the investment process and generally takes calls on the investment strategies that the schemes will follow.
There is still a large number of investors who invest in certain AMCs or schemes for star names.
When the CIO moves, they are faced with a dilemma: Should they stick or move in search of an equally big name with a comparable track record?
A Morningstar report earlier this week said before taking a call, investors should take many factors into consideration, including whether their manager will have similar resources at their new place of work; whether the existing fund will be taken over by a member of the existing investment team or an outsider; and if the philosophy of the fund will change.
In many cases, AMCs should take the blame for the spate of exits of CIOs and fund managers.
Contrary to their public position about the virtues of long-term investing, many of these companies are obsessed with short-term performance of their CIOs and fund managers and judge them on the basis of their quarterly performances.
That leads to a pressure-cooker existence. AMCs must do two things: They must reward consistency and tenure, rather than the ability of fund manager's to ace the one-year rankings of their peers; and, they must provide a reasonable time horizon to fund managers for the positive effects of their strategy to be noticeable.
One common criticism against fund managers in general is that most of them are just flowing with the tide and not positioning themselves for a business environment that will look vastly different in the next couple of years, transformed by new technologies and changing investor demands.
New technologies such as block chain are throwing up new opportunities; so the axe is bound to fall on those who are still stuck in the past and not reskilling themselves.
Talent alone can't take you very far.