With the rise of online gaming, more so post-Covid, newer games and genres have appeared in the business and $794 mn investments have already been pumped into the Indian gaming industry in 2021, says Neha Alawadhi.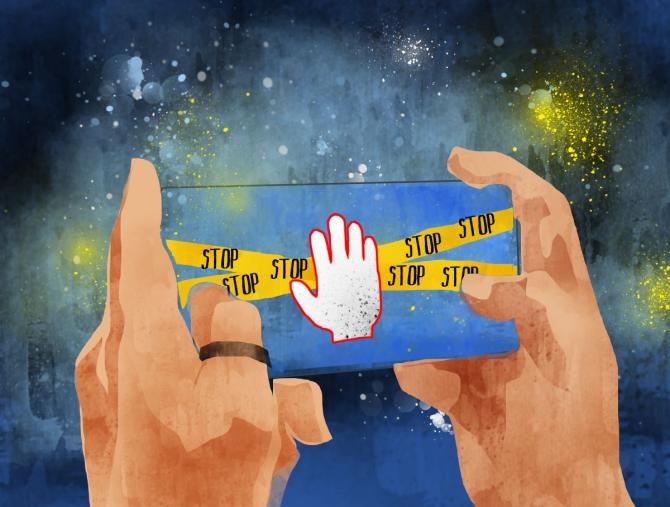 Even as the gaming industry battles multiple regulations in different Indian states, it has received more than double the amount of investment this year compared to 2020.
Industry watchers attribute this to the growing popularity of gaming, spurred by the pandemic, and the innovative business models gaming firms have built.
According to data from ind­ustry tracker Venture Intell­igence, investment in India's gaming sector in 2021 has more than doubled to $794 million, as against a total investment of $339 million last year. In 2019, this number was $176 million.
Marquee investors such as Tiger Global (Dream11), Seq­u­oia Capital India (Mobile Pre­mier League), WinZO (Griffin Capital Partners), Tencent (Dream11) and Matrix Partners (Zupee) have pumped money into the sector.
"There are innovative products, and investors are ready to back them.
"The industry is self-regulated, and given the background of this very new sector — it's only about 12 years old — the growth in the last four years has been phenomenal," said Roland Landers, CEO, All India Gaming Federation.
According to the "India Ga­ming Report 2021" by consulting firm RedSeer and Lumikai, the first India-based gaming and interactive media venture fund, the country's gaming market is set to become $7 billion in FY2026, more than three times of its value in FY2021.
There are two types of gaming — casual and skill-based.
"In casual gaming there are in-app purchases, which are fine, and there have been multiple merger and acquisition transa­c­tions.
"In skill-based gaming, the regulations are unclear and the rule of thumb, based on jud­icial precedence, is that if there is a skill involved, it's fine but if it's a game of chance, it is a grey area," said Ajay Shah, par­tner, investment banking, EY.
According to RedSeer-Lum­i­kai, while real-money games are the largest source of reve­nue for the market, in-app purchases will grow faster (at 30-40 per cent for the next five years) with the rise of paying users of casual and hyper-casual gaming.
What's more, the number of paid gamers in India is set to soar to about 235 million in 2025, from 80 million in 2020.
An average gamer spends $16 a year, and it takes around one week to start paying to play games.
This implies that gamers either get to play without paying for a week or are willing to make in-app purchases one week into a game.
A key regulatory aspect that has been a worry for the industry is that gaming is a state subject.
Many states have taken steps to regu­late or ban online gaming, bas­ed on the belief that all online gaming is akin to gambling or that they are addictive and cau­se financial loss and suicides.
"Regulatory uncertainty is not good for any business. Some investors hesitate to participate because different states are taking different regulatory stances.
"However, for us, as bu­s­iness leaders, the responsibility is to follow the law of each state and operate in the realms of legality and speak to potent­ial/existing investors, keeping in mind the regulatory framework," said Amit Pu­rohit, founder, Fantasy Akhada, an online sports fantasy platform.
Last month, Karnataka pas­sed the Karnataka Police (Ame­ndment) Act that outlawed all forms of online gaming where transfer of money is involved.
Multiple petitions challenging the new law are currently being heard in the Karnataka high court, since October 27.
The Tamil Nadu government had earlier passed a law to ban on­line games such as rummy, po­ker and other skill-based games that involve betting and money prizes, but it was revoked in August.
Other states that have clamped down include Telan­gana, Andhra Pra­desh, Kerala, Assam and Odisha.
The question — whether an online game is a game of skill or chance — adds to regulatory confusion and uncertainty.
"Strategic players are continuously investing and looking at it in terms of how the situation is.
"Where it's a clear case, say something like Dream11, they've gone with judicial pre­c­edent and satisfied themsel­ves that it's a game of skill.
"In real money games like poker where the judicial precedent is not clear, and oscillates bet­ween game of skill and game of chance, the investor appetite is a little cautious," said an industry executive.
According to Legal Bites, a law education platform, "In India, casino games are divided into gam­es of skill and games of chance.
"Games of skill are okay to bet on, while games of chance are not.
"Gam­es of skill are games where you play against other pla­yers and where you can apply a strategy.
"Games of chance are games where you play against 'the ho­u­se' and where a strategy won't help you. However, which games are classified as games of skill or games of chance are not easy to understand."
Games like online Rummy, poker, fantasy sports, and e-sports have all been found to be games of skill by various high courts and the Supreme Court.
With the rise of online gaming, more so post-Covid, newer games and genres have appeared in the business.
"There is a market for all ty­pes of games, and casual games and fantasy sports are generating their own traction within the investor community.
"The regulatory framework is also getting much better than what it was for the fantasy sports platforms, and so the interest from the investor community is also growing," said Purohit.