With transactions increasingly migrating to the digital medium, lenders are transforming and scaling up their online offerings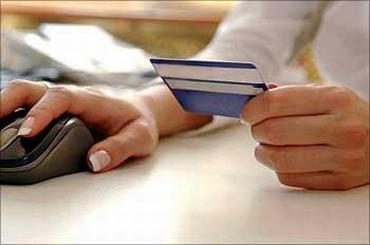 Sudhanshu Shekhar, a 30-year-old software executive in Bengaluru, has never been to a bank branch ever since he opened his account one-and-a-half-years ago.
He prefers to bank online, depending on the digital medium for all his banking needs.
Bankers admit that such instances are now fairly common, as new-age customers have neither the time nor the inclination to visit a bank branch.
The preference for digital banking now cuts across all customer segments.
It is especially high in the young generation; in fact, for this group, the quality of the digital offering is a key factor in choosing their bank.
Foreign and private-sector banks appear to lead the digital revolution in Indian banking.
Consider this: Today, close to 85 per cent of all Citibank customers' financial transactions take place through digital channels.
The bank has a 10 per cent share of payments through immediate payment service, with less than 0.5 per cent of total banking accounts.
And 30 per cent of Citibank customers who log into its website do so via mobile devices.
Banks are also continuously upgrading their mobile applications, so as to be available to customers on the go.
ICICI Bank, for instance, launched as many as six next-generation mobile apps during July-September this financial year.
State-run lenders have also been forced to transform and scale up their online offerings to stay relevant in this digital age.
"Going ahead, all routine transactions for banks will shift to the digital medium, and branches will be used only for more complex transactions or to maintain a relationship with a certain segment of customers," B Sriram, managing director -- national banking at State Bank of India, said.
He believes that with the changing demography of India, lenders have no option but to go digital.
An Ernst & Young report estimates that by 2020 the average age of India will be 29 years, and internet-savvy young customers will want everything on a real-time basis.
The country's largest lender has launched an advertisement campaign -- SBI ka branch ab aapki jeb main hai (SBI's branch is now in your pocket) -- that reflects its attempt to transform itself.
Also, in order to stay relevant to its young customers, the bank has opened six fully digital branches and plans to increase this number.
Digital branches offer many benefits. Experts believe that referrals from digital bank branches help improve the overall loan growth of lenders.
Banks also save on real estate investments and rentals. Bankers explain that since digital branches require less space than typical brick-and-mortar branches, their real estate costs are lower than those of traditional branches.
Manpower requirements are also less, helping banks trim staff costs.
Lenders also save on cost if customers bank online instead of visiting branches.
"If you go to a bank, the cost of the transaction for the bank, on average, is Rs 40.
But if you go to an ATM the cost drops to Rs 10-12 and on the digital medium it plummets further to Rs 2-3 per transaction," Sriram said.
Saurabh Tripathi, Boston Consulting Group's partner and director, echoes this view: "We see banks being in a position to bring down cash in the system by as much as 30 per cent if they enable mobile-to-mobile fund transfers.
Although 30 per cent may not sound like a big number, the impact is going to be huge on the profitability of banks.
Today, most of the costs incurred by the banks are because of cash -- whether it is because of cash transport, ATM or currency chest."
For consumers, digital offerings provide convenience and ease.
As a result, it is fast becoming a preferred option for most customers.
Lenders are no longer looking at digital banking as an alternative to physical bank branches; instead, the online medium is becoming their most important point of contact with customers.
"Your consumer wants to have access to you on the go and is very internet-savvy. "As a result, you don't have a choice.
"You need to be on the digital medium because your consumer is there," Jairam Sridharan, head of consumer lending and payments at Axis Bank, said.
Digital banking is not only becoming popular in urban centres but is also gaining acceptance in rural geographies.
In a country where there are more mobile phone owners than bank account holders, digital banking is expected to drive the government's financial inclusion agenda.
Statistics show that the use of smartphones has significantly increased banking transactions via mobile phones.
The total value of mobile transactions across banks nearly quadrupled to Rs 3,985 crore (Rs 39.85 billion) in June 2014, from Rs 1,147 crore (Rs 11.47 billion) a year earlier, according to Reserve Bank of India data.
Digital banking is also helping lenders improve staff productivity.
For instance, ICICI Bank has started providing some of its employees with smartphones and tablets, as they need real-time access to critical product- and process-related information.
Banks are also depending on social networking sites to measure customer satisfaction.
"I no longer call up the customer care or visit the branch if I have a complaint against my bank or my credit card provider.
"If there is an issue, I just post it on Twitter and tag them.
"Within minutes, I get a reply from the bank and the issue is resolved. . . If my complaints are resolved immediately, I do tweet good things about my bank," Manpreet Arora, a 27-year-old marketing executive in Pune, said.
A few lenders are even allowing customers to open accounts or transfer money through Twitter and Facebook.
Clearly, the disruptive potential of the digital medium appears to have forced lenders to turn themselves into everywhere banks.