'I remember him going to school in a cycle rickshaw. Even in the rickshaw, he would be reading some book. He never spoke to the other children who traveled with him in the cycle rickshaw. He was only interested in reading and getting good marks.'
'In Chennai, we call such boys, "IIT boys".'
A S Kumar, six years the Google CEO's senior at school, gives Shobha Warrier/Rediff.com rare glimpses of Sundar Pichai.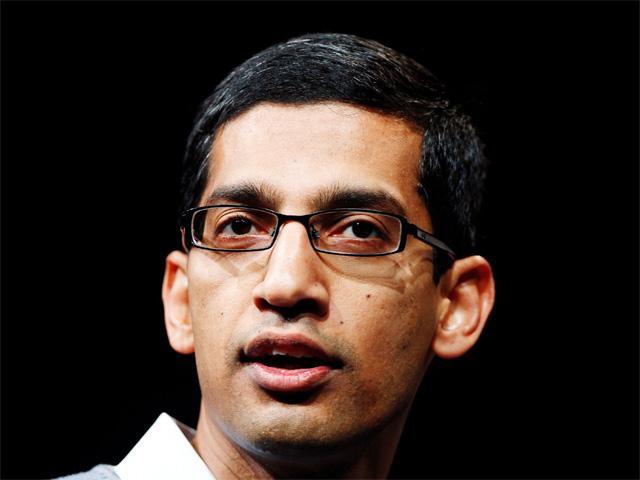 Jawahar Vidyalaya is the Chennai school where Pichai Sundarajan studied from Class 1 to 10. He passed out of Jawahar Vidyalaya in 1987.
A S Kumar was six years the Google CEO's senior at school and lived on the same street in Ashok Nagar, Chennai.
Kumar, below, left, a chartered accountant -- and founder of the Beyond Batches group, a sort of alumni association for Jawahar Vidyalaya -- recalls the 'bookish fellow.'
I know Sundar's parents more than him.
Five years ago after retirement, his father came to live in their old house, and from then on, I know him very well. We have been going for morning walks together.
They spend six months with their sons in the US and prefer staying in Chennai for the rest of the year.
Currently, they are in the US and are expected back in September.
They are a very simple, religious, traditional family, low key but well respected in the neighbourhood.
Though we know each other quite well for the last five years, not once have I heard him talk about Sundar.
So simple are they that even now if you ask them about their son's exemplary achievements, they will say that whatever has happened is due to God's grace.
I know they are very proud of their son, but I have never heard them boasting about him.
His father once told me Sundar was a very obedient son and never gave his parents any trouble.
He was so much into studies that his father did not have to tell him to study.
He not only studied well, but set goals for himself, even as a small boy.
When I spoke to his father after Sundar was appointed Google's CEO, he sounded very calm and expressed his happiness about the way I am handling the press here in Chennai.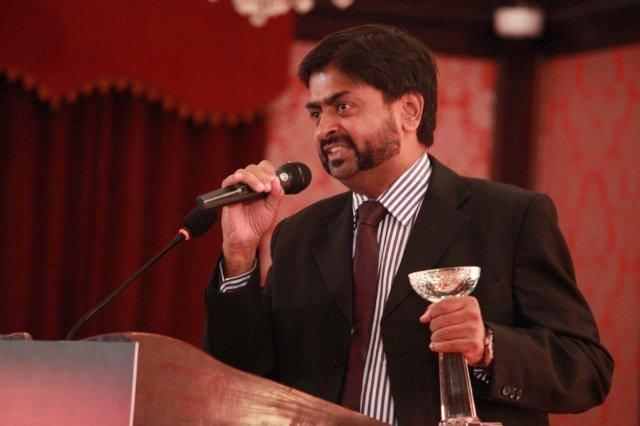 His parents lead a very simple life. Sundar has bought a huge flat for his parents in Chennai, but they still prefer to stay in the same old small house. Those days, his father had a Lambretta scooter and the family of four used to travel on it.
Till Sundar came to Class 8, the family didn't even have a telephone at home.
Sundar was called Rajesh at home and Sundar in school, though his full name was Sundarajan.
His younger brother Srinivasa is four years younger than him.
I was six years his senior in school, the Jawahar Vidyalaya in Ashok Nagar.
As he was quite junior to me in school, we were not friends.
Though we lived in the same street, we hardly saw each other. Ashok Nagar those days was very quiet and the houses were quite far away.
The Ashok Nagar of the 1970s and 1980s was so different from the Ashok Nagar of today.
It was quiet like a graveyard then.
He was a very studious boy, more interested in studies than in extra curricular activities.
That is why not many teachers or old students can recall him now.
I remember him going to school in a cycle rickshaw. Even in the rickshaw, he would be reading some book.
He never spoke to the other children who traveled with him in the cycle rickshaw. He was only interested in reading and getting good marks.
In Chennai, we call such boys, 'IIT boys.' He was the typical 'IIT boy' with spectacles. And true to the image, he landed up at an IIT.
After school, most boys used to play cricket or some other sport on the road, but we never saw Sundar coming out of the house after school. He was more interested in reading books than playing with other boys.
Playing was not for him at all; only studies mattered. I would call him a bookish fellow, in a positive way.
I was told that science was his favourite subject and he would fight for even one mark and get it from his teacher.
His father, who was an engineer, was Sundar's inspiration.
I knew he came to meet his parents in March, but he had so many meetings in India that he was at home only for a few minutes, just to have some food and change.
There was no question of him meeting any old friends from school. He had no friends in school.
He was the kind of boy who kept to himself and studied with a goal in life.
He was an introvert and never interacted with other students and wasted his time.
Three years ago, I founded the Beyond Batches Group with the intention of uniting all our school's old students for various good causes. We have 3,000 members.
Though I sent a form to Sundar, he is yet to send it back to us. I am sure he will do it soon.
Last month, I organised a dinner of old students in the Bay Area for our school.
I had invited Sundar through his father, but he could not make it due to prior appointments.
If he had attended, the event would have become big news!
I am very proud of my junior in school, and I am going to invite him for a felicitation programme at the school. I want students to get inspired and motivated by his achievements.
REDIFF RECOMMENDS