His tryst with investing in start-ups began when his juniors started approaching him for guidance and capital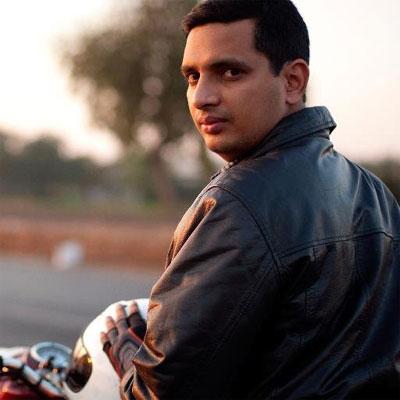 Zishaan Hayath loves travel and photography. But of late, the founder and chief executive officer of Toppr.com has kept his first love waiting. That's because he is now spending five days a week in building Toppr, an online prep platform for entrance exams in India, and weekends mean catching up with budding entreprenuers and mentoring them.
An angel investor at 32, tryst with investing in start-ups for Hayath began when his juniors started approaching him for guidance and capital.
"I began investing when my juniors started to reach out. Mostly because we had started up and they also wanted to start up and seek advice on product, engineering, marketing, acquisitions or just to sound off their ideas. If I like their idea a lot, I tell them whenever you need money, you can reach out to me too. That's how it all began," says Hayath.
But at some stage when entrepreneurs needed money to move out of the bootstrap mode, Hayath started to write small cheques. "I do it as a Saturday activity," says Hayath. The smallest cheque so far he has written is of Rs 200,000, and the largest, he would not divulge.
Investing in ventures arose from Hayath's concern that founders should not be spending a disproportionate amount of time trying to raise funds but focus on building the start-up.
"The role of capital in building any company is it should increase the pace of what you are doing. I felt that founders had to spend a lot of time raising capital and it was defeating the whole purpose of speed."
Born and bred in Hyderabad, Hayath graduated from IIT Bombay in 2005 and joined ITC Limited. He quit that in 10 months to join Opera Solutions and worked on strategy and operations consulting projects for global Fortune 100 clients world over.
In April 2008 with his friend, Hayath started Chaupati Bazaar in the phone commerce space where customers could order products on the phone and also make credit card payments.
Products that could be ordered included electronic items, children's products, magazines and several other categories sourced directly from brands and exclusive distributors on the phone and can also make credit card payments through an interactive voice response system. This was later sold to Future group in September 2010.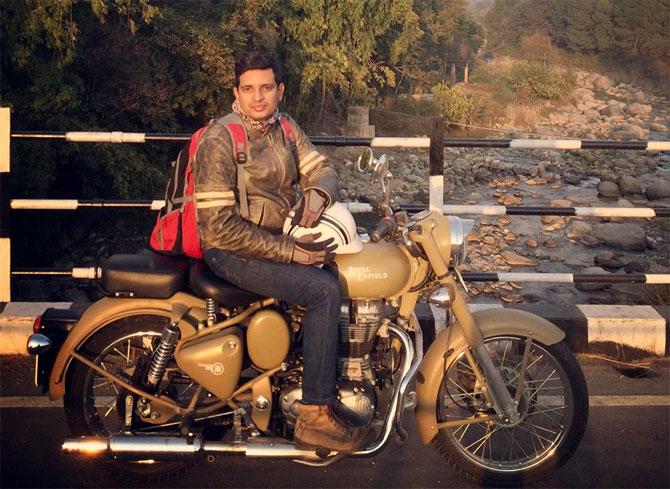 Hayath joined Futurebazaar.com as vice president, product, and quit in January 2013 to float Toppr.com.
Advitiya Sharma, chief marketing officer of Housing.com, a start-up, recalls,"At IIT Bombay, Zishaan was always known as the senior everyone could approach. Having successfully built and sold Chaupati, entreprenuers preferred reaching out to him. When we needed funds, we approached him. We needed around Rs 30 lakh (Rs 3 million) to begin. And in less than a week he called to say he has arranged for Rs 45-50 lakh (Rs 4.5 to 5 million) and whether that would do," says Sharma.
Hayath was also available for the Housing.com team mentoring them in their initial years. "He has a clear understanding of the product and team and has a clear vision. He ensured we are headed in the right direction. I think he is an entrepreneur first and an investor later," added Sharma.
His first venture that Hayath invested in was Ola Cabs in 2011. Of the two dozen investments he has made so far, he says Ola Cabs has been his best so far. Though he refuses to talk about returns, he says, rule of thumb is realising at least five times of the amount invested in five years.
Though exit options are available in several ventures, Hayath says he would like to stay invested as long as possible, unless ofcourse the start-ups kick him out.
Other firms he has invested in include Shopsense.co, Chaayos, Squadrun.co, Adpushup.com, Vacationlabs.com, Claro, Holachef.com, Getsquarefeet.com, Qyk.in, Nexgear, BiteClub.in, Orobind.com.
So what does he look at while investing in ventures? "Market, team and product," says Hayath. Market would entail looking at how large is the market: education, real estate, food delivery, food ordering etc.
"Other investors tend to look at far more factors than he does. As a result, founders find Zishaan a much friendlier source of investment," said Ajeet Khurana, an angel investor and part of the angel investment group called Powai Lake Ventures run by Hayath.
Though Hayath does not have any ideal investor that he looks up to, he says he follows founders more than investors. "I look for good founders and try to think of markets intuitively."
Photographs: Twitter and Facebook