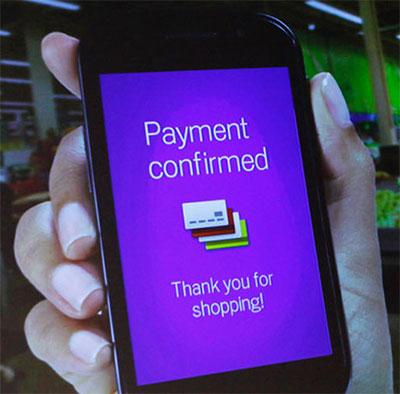 The mobile wallet player plans to add more Chinese sellers to its e-commerce platform and boost technology for its soon-to-be-launched payments bank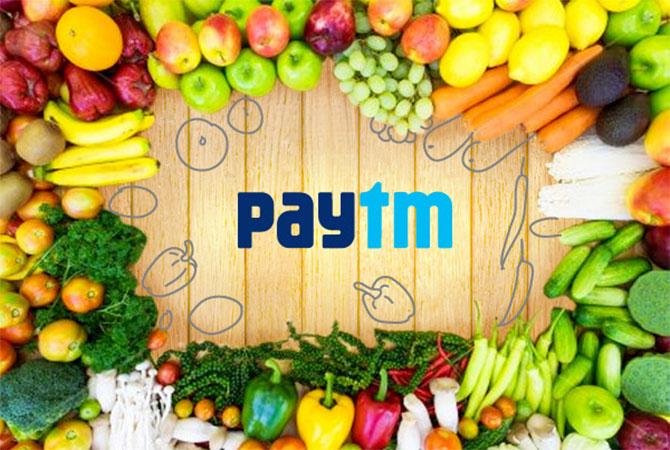 Go big or go home: chances are that's the first thing you will notice across the walls as you enter Paytm's headquarters in Noida, adjacent to Delhi. If the company's top boss Vijay Shekhar Sharma's pace of expansion is anything to go by, 'going home' is clearly not an option.
The latest fund raising of $300 million by Paytm, a combination of mobile wallet and e-commerce platform, shows Sharma's ambition as well as skill to get investment in an otherwise cash-crunched start-up universe. The company has kept quiet about the recent funding round though.
In 2016, few tech start-ups have been able to attract serious money from investors. In fact, more than 20 big and small start-ups have shut shop over the last few months, while some others have opted for consolidation. Sectors such as food tech and real estate have gone through significant upheavals, prompting investors to exercise caution like never before.
Among the handful of players that managed to get funding this year are Kunal Bahl-led Snapdeal and Ritesh Agarwal-run Oyo. In February, Snapdeal raised $200 million from Ontario Teachers' Pension Plan and Singapore-based investment entity Brother Fortune Apparel, while Japan's SoftBank pumped $61 million into Oyo.
In such a scenario, Sharma's company stands out in raising $300 million, or Rs 1,800 crore, even though others in the sector, including Flipkart and Snapdeal, have raised much higher amounts in the past. Other than existing investors such as Chinese e-commerce giant Alibaba and SAIF Partners, the new round of fund-raising saw participation from Singapore's Temasek Holdings, Taiwanese chipmaker MediaTek and Wall Street major Goldman Sachs.
Alibaba angle helped
What helped Paytm raise the money, say analysts, is the force behind the company. Alibaba, the Chinese e-commerce giant is the largest investor in Paytm. "The very fact that Paytm is backed by Alibaba makes investors more reassured about the company. It has the combined strength of both Alibaba and Alipay (its payment platform),'' says Amarjeet Singh, partner (tax), KPMG India.
At the same time, Paytm's business model is such that it is suited not only to the metro cities but also tier-III and tier-IV towns, according to Singh. "Vijay Shekhar Sharma is a hardcore techie who is concentrating more on payments than e-commerce unlike others. All this makes him and his company an absolute darling of investors."
Sharma, the founder and CEO of Paytm, himself makes the point about investor confidence.
"The recent fund-raise is a showcase of investor confidence in the strength of our online and offline network. A platform's success is based on how people use it as it creates a positive network effect,'' Sharma told Business Standard. "Investors evaluate potential investments based on this and are excited about it," he said. ''Paytm's strength is in the robust network of services and use-cases it has built across the country."
Profitability goal
Founded in 2010 and incubated by One97 Communications as a humble prepaid mobile recharge website, Paytm, an acronym for 'pay through mobile', is valued at $2.9 billion, and it could be worth $5 billion after the deal is sealed, says sources.
The mobile wallet, which has now branched into e-commerce, travel, movie ticketing, among others, recently hived off its e-commerce and payments bank businesses into separate entities. Company insiders say the new funds will be used to grow its e-commerce and payments businesses.
Unlike other businesses, the payments bank is going to be a capital intensive venture. "The technology sector needs front-loaded investments with a long-term vision for profitability,'' says Sharma.
The company's top priority now is to have the largest KYC customer base. "This will in turn prove useful for the upcoming payments bank. Our target is to bring half a billion consumers on our platform," adds Sharma. He says that in the coming quarters, the company will work towards that goal by on-boarding consumers and merchants across the country.
Besides launching the payments bank, Sharma's next big thing could well be a joint venture with Alibaba, which is planning a major entry into India. Industry sources say Alibaba could go for Paytm, its biggest investment in this country, as a partner. During an earnings call for its June quarter results, the company gave an official indication of its Indian plan.
Alibaba believes mobile and payments would be an important strategic asset for it in India. According to a transcript of the earnings call, available at seekingalpha.com, Joseph C Tsai, Alibaba's executive vice-chairman, said: "We have decided to play some very strategically located assets in India.
We invested jointly with Ant Financial into a company called Paytm, largest mobile wallet company in India. We think mobiles and payment are going to be important strategic assets for us in that market."
Paytm could use some of the funds raised to reinforce its online marketplace in tune with Alibaba's requirements. The company plans to expand the number of services it offers and add a host of sellers from China and Southeast Asia on its e-commerce platform.
The bonhomie between Paytm and Alibaba is hard to miss. Senior management of Paytm can routinely be spotted at Alibaba's headquarters in Hangzhou, China. And, Alibaba executives are often at the Paytm office in Noida.
Yet, Paytm has hardly been any different from most of its other counterparts in online businesses when it comes to profits. In its annual filing with the registrar of companies, it reported a loss of Rs 1,534 crore in the financial year ended March 2016, as against Rs 372 crore in the previous financial year. Paytm says the losses are because it is still in the investment phase. That sounds familiar.
Photograph: Courtesy, Paytm.com