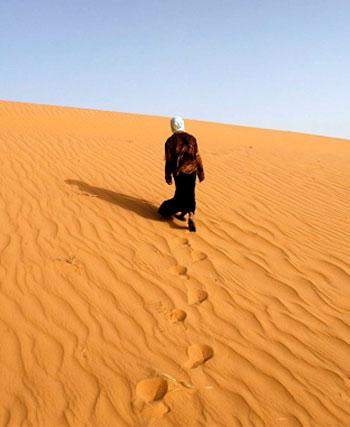 The evolving nature of the IT industry and changing needs of their clients pose a big risk, says Sai Manish.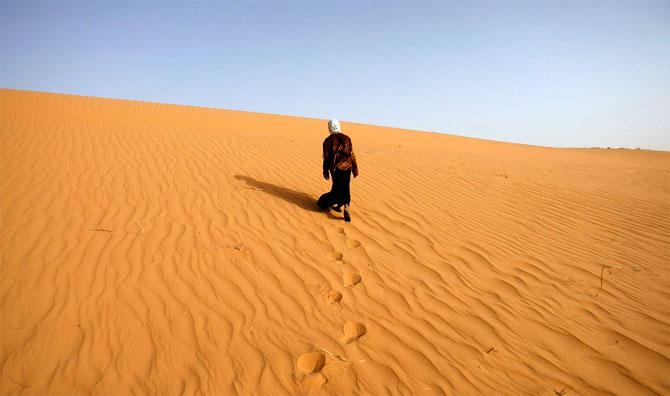 There is something about an election that excites and disturbs businesses. Businesses are jittery about formulating a forward looking plan and their clients are less than willing to loosen their purse strings. Restrained optimism is a camouflage for hidden pessimism.
And when a candidate vows to roll back policies formulated by his opponents when in government, the fears of businesses get further amplified.
Two of India's top IT companies – TCS and Infosys - seem to have been caught in such electoral crosswinds blowing in the US.
Analysts have signaled the beginning of the end for Indian IT companies in the US. This after India's largest IT company, Tata Consultancy Services (TCS) reported "unusual earnings" for the quarter ending in September this year.
The company's CEO admitted to "growing uncertainties" behind the tepid quarterly performance. Infosys also announced that it had missed its revenue growth targets by over a percent this quarter.
But it might be too early to write the epitaph of Indian IT companies in the US for two reasons.
Firstly, with a closely fought election around the corner and two diametrically opposite candidates with antipodal views on the economy in the fray, Indian IT majors are dealing with a cautiously. What the Indian IT majors and their clients fear most is the radical shift in the H1B visa programme.
Donald Trump has advocated cutting down on H1B visas, essential for Indian IT companies to get low cost skilled labour from India to work in the US.
Hillary Clinton meanwhile has allayed the fears of Silicon Valley by being muted on skilled immigration that helps sustain many IT businesses.
Infosys observed that there had been heightened political and media attention on the issues of outsourcing of jobs in the US.
The company noted in its filings before the US Securities and Exchange Commission (SEC), "Outsourcing and immigration reform has become a notable topic during the recent presidential debates. It is possible that there could be a change in the existing laws that would restrict offshore outsourcing. This would adversely impact our ability to do business."
Secondly, the bulk of the business derived by Indian IT majors is from the financial services sector in the US. Infosys, for instance, derived almost one-third of its revenues from the financial services sector in 2015-16.
Trump has promised to slash corporate tax rates to 15 per cent while his opponent Hillary Clinton has vowed to tax the rich more. The next US president will certainly have an impact on the payouts and bonuses of bank executives and the tax outgoes of businesses.
In such a scenario many high value clients of TCS, Infosys and others are reluctant to commit resources till the next American president is sworn in.
Analysts who are sounding the death knell on their future could do well to look back at the Indian experience. In 2013-14, as India was gearing up for a "Modi wave" and an impending change of guard at the centre loomed on the horizon, all macro-economic parameters fell in the year preceding the election. In 2013, gross fixed capital formation fell to negative for the first time in a decade and half.
Consumer demand plummeted. Industrial growth hit an all-time low. Businesses, both Indian and foreign, were waiting for a new government to realign their strategies in a new economic and political dispensation.
The rebound in business sentiment started a few months after the NDA government was sworn in and its incentives for businesses became clearer.
While the future growth of Indian IT majors is linked to the outcome of the US elections, there are other factors that could accentuate their decline in the near future. One of them is the ever evolving nature of the IT industry and changing needs of their clients.
Take the case of TCS. With the advent of unmanned aerial vehicles (UAVs), self-driving cars and other forms of processor fueled cognition, TCS shifted its focus towards developing artificial intelligence. As part of the change, TCS launched its artificial intelligence project called Ignio in 2015.
The motive was to reduce human error and the chances of any of its employee costing their clients a fortune. After all, TCS has doubled its high value clientele that give it business worth more than $100 million a year since 2012. The number of clients giving the company business worth more than $20 million has also increased substantially.
It is but natural that many more companies would want to shit to automated services in a bid to reduce human costs. This would put TCS in a dilemma.
While the Ignio was developed by a handful of in-house scientists, the bulk of its outsourcing work is still done by more than 3,50,000 workers, overwhelmingly Indians, employed as low cost skilled labour across the world in 55 nations.
With the future portending a shift to automation and cost saving by clients, this would mean thousands of workers facing redundancy across all Indian IT companies doing business in the US.
Moreover, Indian IT companies are trailing their American counterparts in the adoption of artificial intelligence and automation technologies. Wipro and Infosys launched their automated platforms called Holmes and Mana respectively over the last couple of years. This delay in catching up with the needs of American business requirements poses an existential risk for Indian IT majors in an ever evolving world.
Photograph: Reuters