Many from this small lender have made it to other bank boards over the past 5 years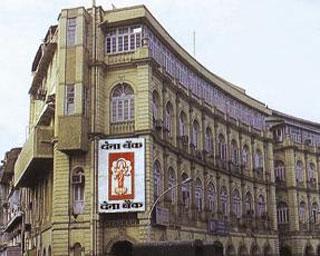 Dena Bank is among the smallest of public sector banks (PSBs). Its staff of 11,093 people is next to last among the state-run lenders. Only Punjab and Sind Bank has fewer employees, at 8,870. In most banking parameters such as deposits, advances, interest earned and net interest income, the Mumbai-based bank occupies the last but one position. Its name has often come up as a candidate for merger with a larger banks, whenever such debate surfaces.
To make it further clear, compare Dena's vital statistics to those of Punjab National Bank (PNB). The second largest PSB had 63,292 employees. It had four times the deposit base of Dena at Rs 4.51 lakh-crore. PNB had, at the latest year's data, 4.5 times Dena's advances at Rs 3.49 lakh crore and made a six-fold net profit of Rs 3,339 crore (Rs 33.39 billion).
Good things come in small packets?
The curious case of Dena Bank officials who were ahead of their peers in bigger banks, in making it to coveted positions...
11,093 No of employees at Dena Bank (Only Punjab & Sind Bank has lesser no of staff at 8,870)
63,292 No of employees at PNB, the second largest state-run bank
Eight Dena Bank GMs made it to executive director (ED) positions (While PNB, a Goliath in comparison, saw only 6 of its GMs rising to the positions of of ED)
13 Bank of Baroda GMs who became EDs in the past five years
9 Allahabad Bank GMs who became EDs in the past five years
S K Jain Now-jailed CMD of Syndicate Bank, arrested by CBI in a bribery case, was earlier with Dena Bank
In one critical parameter, though, Dena Bank beat the Goliath. In the past five years, eight Dena general managers (GMs) made it to executive director (ED) positions, whereas only six from PNB managed it.

And, not only PNB — Dena officers did better than their counterparts in most other banks. An analysis of 76 board appointments over five years shows Dena emerged as the third largest source of board members for PSBs. Only Bank of Baroda (13) and Allahabad Bank (9) saw more of their GMs becoming EDs in the past five years. Four -- Indian Bank, UCO Bank, United Bank of India and Punjab & Sind -- did not have even one appointment of this 76. Bank of India equaled Dena's tally at eight; others managed between one and seven board seats. But none punched above their weight like Dena's officers did.
Dena GMs not only beat their peers from much larger banks but went on to take up the top position in much larger lenders on a couple of occasions. One of these was the now-jailed chairman and managing director of Syndicate Bank, S K Jain. CBI arrested Jain early last month while allegedly taking a bribe from a corporate houses. He was among the most rewarded GMs from Dena. From the second smallest bank, he took a board seat in the much bigger Bank of Baroda and then became CMD of Syndicate Bank in 2013.
An email seeking comments on the extraordinary performance of Dena officers to the bank's CMD last month did not elicit any response.
Critics of the current system of selecting bank managers for positions on PSB boards say the lack of proper guidelines has made the process controversial and susceptible to favoritism and corruption. The finance minister himself has referred the issue for review to the Reserve Bank of India. Bankers say it is near-impossible for a person from a smaller bank to come up winner in a strictly merit-based selection process. For, in range of products, complexity of issues and quality of work, the larger banks would offer much more exposure to its officers.
So, the fact that Dena Bank officers have managed it on a consistent basis has raised several eyebrows in banking circles. What makes Dena GMs more successful than others in the national selection process? Sources allege an influential Gujarati politician in the earlier United Progressive Alliance regime and his bureaucrat ally in North Block had created a green channel of sorts. Incidentally, Dena Bank leads the SLBC (State Level Bankers' Committee) for Gujarat. Successive Dena board aspirants are said to have used this channel effectively.
A former CMD of a PSB said the process was not transparent and criteria kept changing. "People are shortlisted by the ministry on seniority and merit, and called for an interaction — they don't call it an interview," he said.
Acknowledging that a number of smaller banks have dominated board appointments as ED and CMD in recent times, former Bank of Baroda chief Anil Khandelwal said: "I would only say the selection process and grooming process of board members and CMDs needs reforms. It appears the system has a number of flaws. The selection of a chairman cannot be only a departmental process. A lot of due-diligence has to go into (examining the) experience and leadership qualities of candidates."
He said it was time the earlier Khandelwal committee recommendations on a system of appointment for CMDs and EDs is implemented. He contended a pool of talented deputy general managers and GMs should be identified and put through a rigorous system of leadership development.
Adding: "The scheme of board nominations dates back to the time of bank nationalisation; it is 45 years old. Board reforms are long overdue and are unpostponable in the current context." He referred to the PJ Nayak committee report on banks' governance, which highlighted many pitfalls in the nomination of people on the board of PSBs.
The report had said, "It is unclear that the boards of most of these banks have the required sense of purpose, in terms of their focus on business strategy and risk management, in being able to provide oversight to steer the banks through their present difficult position. The boards are disempowered and the selection process for directors is increasingly compromised. Board governance is, consequently, weak."