While robust numbers, outlook reflect strong demand environment, the company may be gaining market share against competitions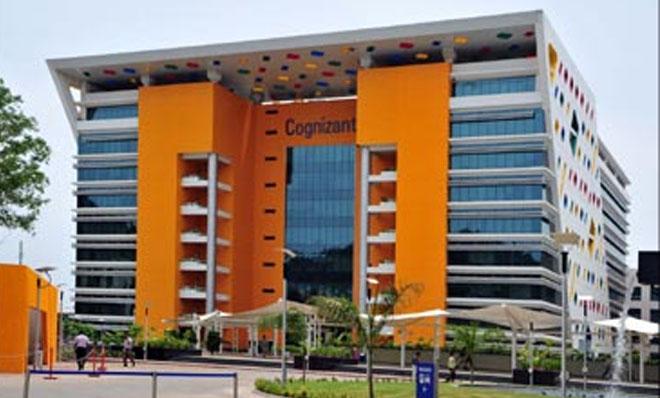 The consistently strong performance by Cognizant over the last several quarters has not only put it in an enviable position, it has also raised the bar for the Indian IT services players to strive hard to catch up with the Nasdaq-listed IT services company.
In the June quarter of 2015 (which is Q2 for the company), Cognizant has showed an all-rounded growth. It was packed with an impressive all-time high sequential revenue growth, gain in operating profit margins, robust growth in all verticals and geographies and upward revision of annual revenue growth guidance.
Its QoQ revenue growth of six per cent as against its guidance of 3.4 per cent was the best in the peer group during the quarter. There was not a single segment or vertical where the company appeared to be on a weak footing further cementing its position in the IT outsourcing services space. In terms of consistency in performance and boradbased growth, the only company which is someway comparable with Cognizant was Tata Consultancy Services (TCS), India's largest IT services exporter.
'Cognizant's results indicate that digital related spends can more than offset headwinds in traditional services'.
"Cognizant's solid results reiterate our view that together with TCS, the company remains the benchmark for the India-heritage providers," said Thomas Reuner, managing director (IT outsourcing research), HfS Research.
"They are leading their peers due to both the level of margin as well as the consistency of their results. For their peers to catch up, they not only have to get to higher levels of margin, but outperform the leaders consistently. This is a daunting task given secular headwinds such as the transition into the As-a-Service Economy," he added.
The June quarter performance of Cognizant was certainly the best among the peer group. The QoQ revenue growth of six per cent was much higher TCS's 3.5 per cent, Infosys 4.5, Wipro 1.1 per cent and HCL Technologies 3.2 per cent, in dollar term. It was perhaps the only offshore-centric IT services company to show a productivity gain with an improvement in operating profit margins.
While traditionally North America has been a strong-hold for Cognizant, over the years it has significantly improved its market penetration in Europe as well. In the June quarter, Cognizant posted a 5.5 per cent sequential growth in the geography which takes it European revenues to $978 million, just $3 million short of Infosys'.
The Teaneck, New Jersey-headquartered company saw growth in all geographies and verticals. The 7.7 per cent sequential growth in key banking, financial services and insurance (BFSI) space, hitherto a strong-hold of the Indian players, was not only the strongest for Cognizant in past four years, it was also the best in the industry. So was the growth in segments like healthcare, retail, logistics and manufacturing.
'Cognizant's traction also reflects solid market share gains in 'competition' verticals, such as BFSI, manufacturing and retail'.
The most impressive part of Cognizant's performance during the quarter was the company achieved all these with just addition of 300 more people on net basis (after discounting the attrition). The company's management commentary during the earnings call was very optimistic which was reiterated with it raising the guidance upwards, for the second quarter in a row.
While it would be quite tempting to say that strong performance as well as outlook given by the company could augur well for the whole industry, some analysts have however cautioned to reach at such a conclusion.
"We caution against directly extrapolating this performance to implications for the India IT Services space," J P Morgan analysts Viju K George and Amit Sharma wrote in a post earnings note late Wednesday night. "We would normally tend to directly extrapolate this to India IT. But there are always multiple interpretations possible."
They said while one extrapolation could be that industry demand is opening up, it could mean that Cognizant is gaining share against competition and also winning in 'newer' or 'less competitive' areas. "This time, we think Cognizant's traction also reflects solid market share gains in 'competition' verticals, such as BFSI, manufacturing and retail."
According to sectoral analysts, what has also been aiding Cognizant's performance in the past few quarters, is its early investments into digital areas, with a series of organic as well inorganic initiatives.
"After Indian IT's relatively weak Q1 (except for Infosys), we believe there were concerns among investors over headwinds in the environment (cost pressures in traditional services, ramp-downs at energy clients etc.). Cognizant's results indicate that digital related spends can more than offset headwinds in traditional services," said a report by IIFL Institutional Equities.