Indian companies need not just make in India, but invent in India too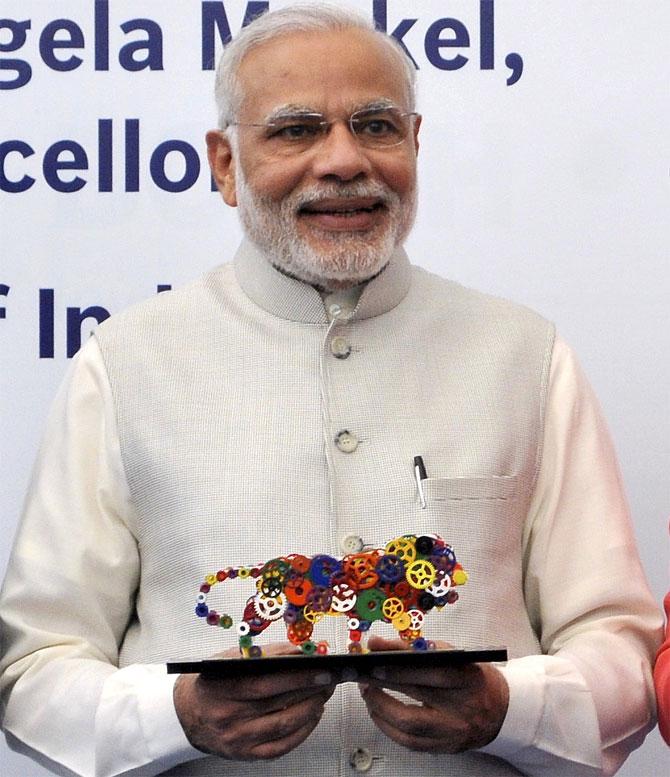 A patent application takes, on average, six years to get approved in India, according to an IndiaSpend analysis of 68,000 patents granted over the past 10 years, a process that threatens the innovation required for the Prime Minister's industrialisation push.
As many as 98 per cent of patents granted in 2015 were for applications more than five years old. Compared to that, only 42 per cent of patents granted in 2009 were for applications five years old or older. There was even a patent granted in 2015 for an application filed 19 years ago.
The average approval time for patents in the US and UK is three years.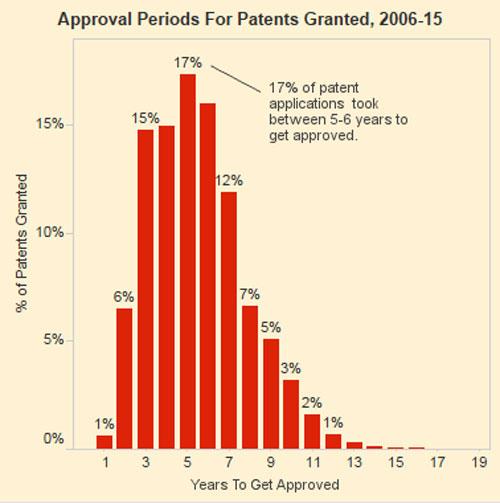 (Source: Controller General of Patents, Designs and Trademarks; Note: Data for 2015 up to Dec 15)
Prime Minister Narendra Modi's grand plans to bring more multinational corporations (MNCs) to India under the Make-In-India campaign could be undermined by such patent delays.
The graphic below is a reflection of how the workload of the patent office is changing and how its attention is being diverted to clearing the application backlog.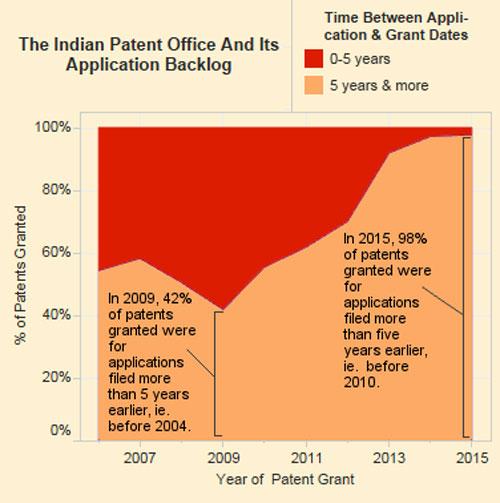 (Source: Controller General of Patents, Designs and Trademarks; Note: Data for 2015 up to Dec 15)
Modi has called for "an overhaul of the patent application filing process and a drastic reduction in the number of forms required".
Why reducing delays matter
What delays in granting patents do is prevent companies from commercialising products earlier.
Patents allow companies with innovative products to benefit from their research and development by giving them exclusive right to make these products, usually for a period of 20 years.
If patent grants are delayed, the entry of companies into the Indian market with their product is delayed too.
This is why Modi is riled. For a government looking to encourage foreign companies to 'Make In India' and invest in the country, reducing delays in decisions on patents may well be one of the first steps needed.
The main factor behind the delays is the shortage of patent examiners, according to a Mint report. In June 2015, of 337 posts available for examiners, only 130, or 37 per cent, were filled.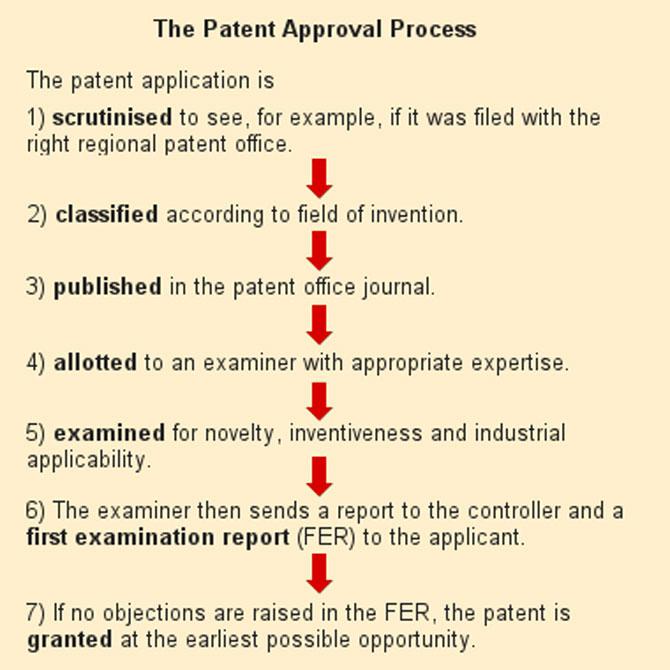 (Source: Controller General of Patents, Designs and Trademarks.)
What the government is doing about it
As a sop to companies facing delays, the government is proposing amendments to Patents Rules 2003, allowing for an "expedited examination". One of the conditions is that a company will have to commit to manufacturing in India within two years of granting the patent. This measure might benefit those willing to pay more and jump the queue, but it doesn't really address the shortage.
Increasing manpower in the Indian Patent Offices has been a long-standing concern of the five-year plans.
A scheme under the 12th Plan (2012-17) for the "modernisation and strengthening of intellectual property offices" hopes to increase the number of patent examiners, from 337 to 589, and have 263 examiners hired on temporary contracts, according to a report in the Indian Express.
In addition, the number of supervisory officers or "controllers" would be increased from 94 to 170.
A draft version of a proposed National Intellectual Property Rights (NIPR) policy tries to do something about this, too, by calling for the Office of the Controller General of Patents, Designs and Trademarks to "fix and adhere to timelines for grant of registrations" but offers no further details.
The NIPR policy could be announced by the government soon, according to a DNA report.
Photograph: Abhishek N Chinnappa/Reuters
Powered by

Indiaspend.org is a data-driven, public-interest journalism non-profit