A memorandum of understanding provides that the China Development Bank will guide Chinese enterprises to set up the industrial parks, notes Sohini Das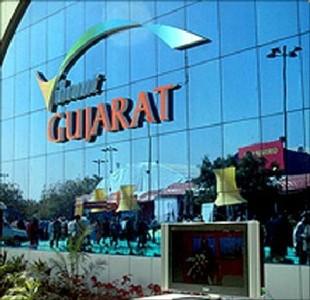 While Gujarat's industry-friendly policies have attracted foreign investors like the Japanese, more recently, the Chinese have expressed interest in setting up industrial parks in the state.
The first such industrial park will come up near Vadodara, with the Gujarat government expected to facilitate land acquisition.

A memorandum of understanding provides that the China Development Bank will guide Chinese enterprises to set up the industrial parks.
CDB is also likely to provide financial support to the parks, in which, according to a senior government official, Chinese electrical, electronics and plastics processors are likely to set up shop.

"The Chinese are just starting. They cannot be compared with the Japanese. So far, they have invested about Rs 700 crore in Gujarat," D J Pandian, additional chief secretary, industries and mines, said recently.

The Japanese too are making a beeline for several industrial clusters in the state. The state government is planning to set up a Japanese industrial cluster on a 100-hectare plot in the Mandal region, near the Maruti Suzuki India plant.
Already, five mid-sized Japanese companies, including a subsidiary of Mitsubishi Aluminium Company, have lined up investments of Rs 500 crore (Rs 5 billion) at the park.

The state government has deployed the strategy of developing industrial clusters or estates near a major anchor investor.
For example, once Maruti decided to invest in the state at Hansalpur, the state government was quick to announce plans to develop an industrial park for allied industries in the area.
Gujarat Industrial Development Corporation is setting up an industrial estate spread across 1,000 hectares in the area.

Now, companies like Honda Motorcycle and Scooter India and, most recently, Honda Cars India Ltd, are becoming neighbours of Maruti. Most of their leading vendors are also in the process of migrating to Mandal.

Work on acquisition of land for developing estates in the area is already underway. The state government plans to develop an auto-component park over 1,000 acres in the region.

GIDC has set up more than 185 industrial estates across the state, the best-known being the one at Sanand, which houses the factories of several national and international firms.

Around 30 km from Ahmedabad, Sanand catapulted to fame in 2008, when Tata Motors relocated its plant there from Singur in West Bengal. US-based car maker Ford India then followed the Tatas. GIDC grabbed the opportunity, acquiring land from local farmers to establish a 2,000-hectare estate in the region.

Well-known companies such as Nestle, Teva Pharmaceuticals, Colgate-Palmolive, Hitachi-HiRel, Inbisco, Nivea, Getrag, Oerlikon Graziano and Inductotherm are some of the firms that have been drawn to Sanand.

Companies are drawn to the parks by the infrastructure and ready-to-occupy land, said Piyush Shah, managing director, Hitachi Hi-Rel: "Companies prefer to shell out a little more for land, when they know that they would find readymade infrastructure and an eco-system of similar manufacturers."

Only recently, a team of Chinese electric vehicle makers visited Sanand to scout for land to set up an electric vehicle manufacturing park.
If things fall into place, around 15 companies together could invest around $100 million in the park to make electric two-wheelers, three-wheelers and four-wheelers for road cleaning, and as ambulances and police cars.

Industrial parks have played an important role in Gujarat's industrial development. The ball was set rolling in 2002, when the state came up with an Industrial Parks Scheme. However, the state actually began developing industrial hubs over the past two decades. Older industrial areas include Halol, Jhagadia, Ankleshwar, Vapi, Surat and Hazira .