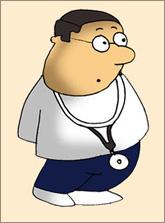 An expert group constituted by the Planning Commission is reportedly devising a roadmap for universal cashless health coverage.
The key idea seems to be to move away from the discredited US model of private insurance based healthcare, and focus more on publicly-funded preventive, primary and secondary healthcare.
For this, public expenditure on healthcare has to go up from the present 1.1 per cent of GDP to 3.4 per cent by 2017.
The trend of tertiary healthcare getting more and more of public funding - it now stands at 50 per cent - has to be reversed and 70-75 per cent has to go to preventive care and diagnosis and treatment of common ailments of people.
And a key component of this - expenditure on medicines, which accounts for 70 per cent of out-of-pocket expenditure - has to follow the Tamil Nadu way - procurement by the state government (this will beat down costs) and free distribution through primary health centres.
Importantly, the group feels that levying user charges, while keeping things free for the poor, is ineffective in both raising resources and ensuring quality.
So, we have to move towards the notion that while the state will foot most of the healthcare bill out of the general tax kitty, the system will be self-selective - available to all according to their needs.
As for tertiary care, there should be a single payer system under which a public health insurance agency should collect funds and disburse payments to both private and public providers by reimbursing them.
Private providers can join in tertiary care by being regulated under a contractual framework to keep costs under control.
Thus, there is no place for the recent protests from private providers against the public insurance companies' move to restrict cashless treatment only through approved providers who agree to rates and protocols.
The group's thinking on making quality medicines cheaply available is also significant - revive public sector drug companies and give them autonomy.
Implicit is the premise that quality generic drugs should be available on a cost plus basis and if the gradual takeover of leading Indian generics players threatens this then remedies must be devised.
The group also reiterates the obvious - weed out irrational formulations and strengthen the regulatory system. All this can live happily with private care and insurance being available to those who can afford it.
A largely private and highly-profitable pharmaceutical industry should continue to remain a key engine of the system.
All it means is that private pharma and healthcare providers should not hijack the system to the detriment of the poor, the way they have done in the US.