After reaching a deal with ANZ in a six-year tussle, Pankaj and Radhika Oswal have left Australia and plan to start a new venture in New York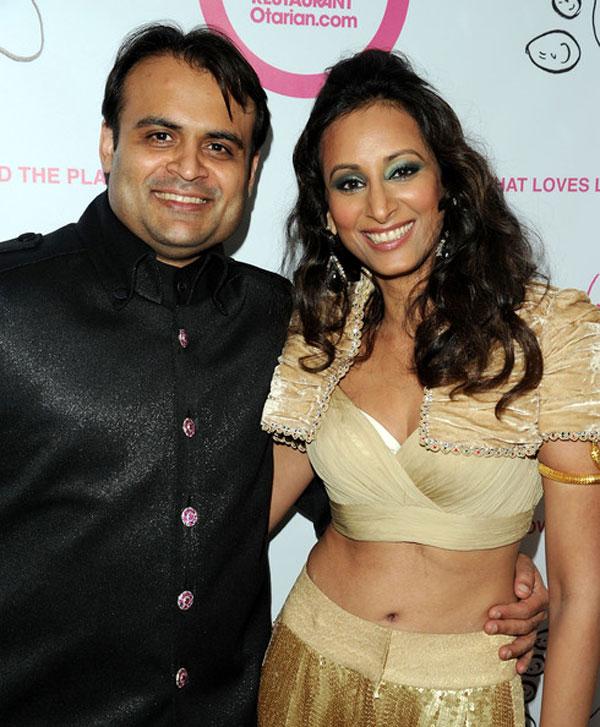 Indian industrialist couple, Pankaj and Radhika Oswal, have left Australia, perhaps never to return, after settling a multi-billion-dollar legal stoush with one of Australia's leading banks, the Australia and New Zealand (ANZ) Banking Group.
The commercial settlement, the terms of which are confidential, reached on September 22 resolves the A$2.5-billion claim made by the Oswals against ANZ over a dispute about the receivership and sale of Burrup Fertilisers, a subsidiary of Burrup Holdings, in 2010.
It has cost ANZ over A$200 million, tens of millions in legal fees and a dent in its reputation. In a statement, ANZ announced that the net pre-tax impact of the settlement will be reflected in an additional provision charge of approximately A$145 million to be taken at the full year 2016 results.
ANZ chief executive officer Shayne Elliott wrote in an internal email to staff, which was provided to Business Standard: "We took the view that in these quite unusual and complex circumstances the residual risks for ANZ were too great in the Oswal case.
Given this, the size of the claim and the potential for court interest to apply, the amounts were so large that we felt we could not expose our shareholders to that risk. I want to assure you though that we don't take these decisions lightly and however difficult it may be to pay money in a case like this, our responsibility is to protect our shareholders' interests for the long term."
The case had been running for six years and the hearing in the Supreme Court of Victoria lasted 11 weeks, which is considered by many to be the longest in the history of the Court. The trial before Justice Julie Dodds-Streeton involved three separate proceedings being heard together in the Court.
Two of the proceedings were filed in 2011 and the other in 2012. The hearing began on 30th May 2016, with some 50 lawyers present in the Court, and continued until it was adjourned for settlement discussions on August 17th.
The solicitors acting for the Oswals told Business Standard, "For our clients, their decision to bring the proceedings was a matter of principle. They are very satisfied with the settlement and pleased the matter is over."
Starting a new chapter
The Oswals left for Dubai, where they had relocated from Perth after their 65 per cent shareholding (Pankaj owned 30 per cent and Radhika 35 per cent) in Burrup Holdings was placed in receivership, soon after the settlement was reached.
In an email message through their spokesperson, Radhika expressed her gratitude for the Australian justice system. She said, "The main thing is that it allowed us to tell the story behind what happened at Burrup.
We hope that the full story might lead to changes in the way people are treated in circumstances similar to ours. Most Australians cannot fight the big end of town, but I hope the Australian people and the authorities consider the issues that were raised."
She is planning to start a not-for-profit organisation devoted to women's empowerment and said that Pankaj needed a few months to deal with some family legal matters in India before considering his next business venture.
"But it won't be in Australia," she said, adding "That is a bit sad because he always believed there were great opportunities in the Australian energy and resources sectors and he would have continued to invest in other circumstances. But I think he is disillusioned about how the system can work against outsiders in Australia".
The couple along with their two daughters, Vasundhara, 18, and Riddhi, 12, will probably move to New York.
"We love the city and we love that New York - like Australia - was made by and for immigrants. The last six years have been painful and emotionally draining so it is time to start a new chapter in our lives," Radhika added.
Breaking down the legal saga
ANZ has agreed to pay Pankaj and Radhika Oswal more than $200 million
The Oswals had sued the bank for as much as $2.5 billion over ANZ's seizure and sale of their majority stake in Burrup Fertilisers in 2010
The bank said the settlement would cost an additional $145million this year
The Oswals have also settled a separate legal dispute with the Taxation Office that had stopped them from leaving the country
The family wants to move to New York and start a new business
Radhika also wants to start a not-for-profit organisation for women
Loved and loathed
During their time in Australia, the Oswals were admired and envied, and then their reputation took a hit in 2010 as ANZ called in a guarantee signed by the couple over their stakes in Burrup after it emerged that Pankaj had allegedly provided ANZ with forged letters of support from European banks to secure the $1 billion in additional funding.
They had come under the spotlight not only for their business dealings, but also for their lavish parties and construction of a A$7- million mansion nicknamed 'Taj on Swan' river in the swanky Peppermint Grove suburb of Perth, which was left half-finished after Burrup went into receivership.
Demolition of the 'Taj on Swan' commenced on Monday. "The Peppermint Grove Shire Council had issued a demolition order as the Taj site had been abandoned, no building licence was current or was being sought and the Oswals could provide no firm time line to re-apply for such a licence or demonstrate the financial capacity to complete the dwelling," the Shire's Corporate Services Manager Paul Rawlings told Business Standard.
"At this stage the Oswals support our decision and they have indicated that they will reimburse the Council up to the estimated demolition cost supplied by the contractor. However, the Council has deemed this project "high risk" and, given our statutory rights under the Western Australia Building Act, requires an undertaking for full reimbursement of demolition costs whatever they will ultimately be.
This remains a sticking point and negotiations have slowed, if not stopped. Nevertheless, the demolition will proceed and, if necessary, the Council will seek reimbursement through the Court system," Rawlings said.
Mired in legal tangle
The Oswals' have been involved in a quagmire of legal proceedings in Australia. In 2000, when Pankaj, the grandson of one of the great Ludhiana textile magnates and son of Abhey Oswal, set out to build one of the largest fertiliser plants on the rock-strewn Burrup Peninsula in the resource-rich state of Western Australia, the young chemical engineer had not taken money from his father, but he had borrowed from "rich friends" and from banks to establish Burrup Fertilisers in 2000.
ANZ first lent money to the Oswal/Burrup Group in 2005. Elliott wrote in an internal email to staff, "This case has been far from usual since we first lent money to the Oswal/Burrup Group in 2005; lending which peaked at one point at over A$1.3 billion.
You will all know from the media coverage that our lending was based on forged documentation provided by the Oswal/Burrup Group. This obviously sits with great difficulty at a bank with normally very well managed credit processes but there were also difficult judgement calls that had to be made in the complex recovery process in 2010 and 2011."
According to local media reports, the court was told that senior ANZ executives allegedly used derogatory racist remarks, Pankaj was allegedly physically assaulted by a bank official during negotiations, and Radhika was allegedly threatened that if she didn't sign over her Burrup stake to the bank, the couple would go to jail and their two daughters "would become orphans".
In a statement, Elliott says, "ANZ does not accept many of the claims made in court and we completely reject the allegations made against our staff. However, we believe the settlement is the right decision for shareholders bearing in mind the residual risks in a case of this size and complexity."
The couple has also struck a confidential deal with the Australian Taxation Office, bringing to an end Federal Court action over a more than $100m tax bill.
Photograph: Andrew H Walker/Getty Images