A new report joins the dots to bring out the harsh realities of the Indian realty space, and predicts a price correction to clear inventory, finds out Nivedita Mookerji.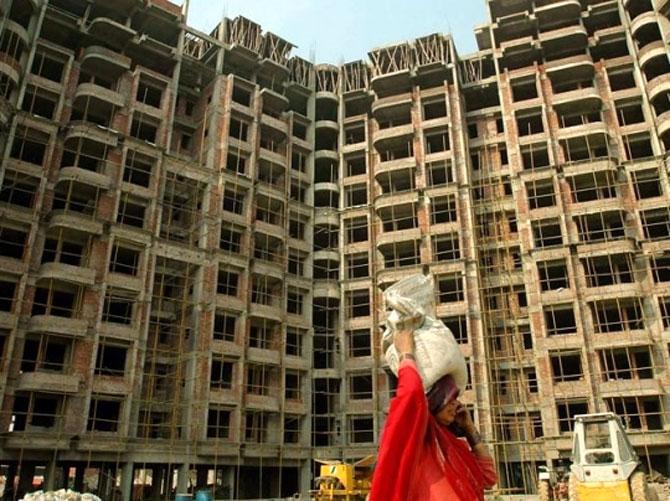 While real estate in India has been a story of slowdown, inventory pile-up and late deliveries for at least two years now, most analysts and company executives have been talking of a silver lining in the near future. Nobody has stopped talking of so-called 'signs of revival', despite a poor showing quarter after quarter and consumer activism being at an all-time high against developers breaching delivery deadlines by years.
A new research report by Mumbai-based Ambit Capital joins the dots to bring out the harsh realities in the Indian realty space. Without holding out any hope for a quick revival of any sort, the report relies on industry data as well as conversations with stakeholders and people in the government to say that further correction in property prices is waiting to happen to enable ''inventory liquidation'. In other words, there is no chance of a revival in the near term.
In fact, property prices have fallen by as much as 25 per cent between April 2014 and 2015 across large and small cities, the report shows. Prime localities in New Delhi have seen price corrections of 20-25 per cent, people living there have indicated. Among other real estate hubs, the fall in Greater Noida is 18 per cent, Mahalaxmi in Mumbai 12 per cent, Dwarka in New Delhi 10 per cent, Hazratganj in Lucknow 4 per cent and Nipana in Indore 5 per cent. A common concern is that it's hard to find buyers!
Ambit's CEO (Institutional Equities) Saurabh Mukherjea has peppered the data with anecdotal evidence that the property market is indeed facing a low. To show that transaction volumes have decreased sharply (10- 15% in one year), the Ambit team visited five property registration offices in Mumbai on weekday mornings ''only to find them wearing a deserted look''.
Even as rental agreement numbers have remained more or less constant over the past one year, buying and selling properties has declined sharply over the last two years, people at the registration offices pointed out.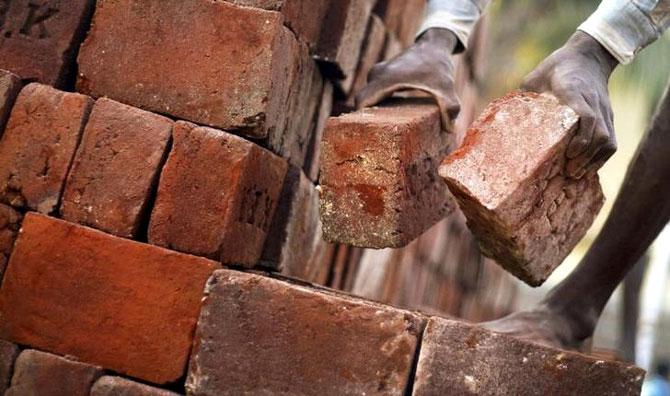 No wonder then that property launches have dropped drastically, too. PropEquity, a real estate research consultancy, had recently shared data with Business Standard that showed only 3,627 units were launched in the National Capital Region (NCR) during January-February 2015, against 20,093 in the first three months of 2014, and 23,508 during the corresponding period in 2012. In the Mumbai Metropolitan Region (MMR), the number for the first two months of this calendar year was 8,904 against 21,687 in the first quarter of 2014 and 40,712 in the same period in 2012.
Related to the slump is the inventory pile-up, on which several reports have already been published. One such was by research firm Liases Foras, showing 71 months of inventory in the NCR, followed by 46 months in the MMR (Mumbai metropolitan region) and 36 months in Chennai for the January-March quarter. Inventory refers to the number of months required to clear existing stock at current absorption space. A healthy market maintains 8-12 months of inventory.
Interestingly, nobody has been able to exactly point out the reason behind this significant real estate slowdown in India for such a long period. Yes, high interest rates have kept buyers away from the market for some time, when real estate prices did not correct. But even investors are cautious now dealing with property and that's a danger sign, experts say.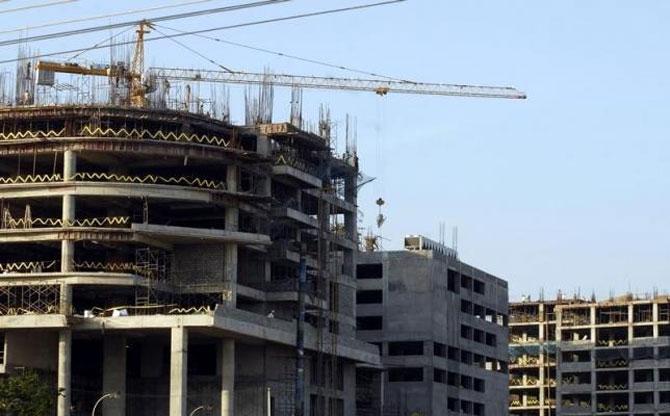 The Ambit report, while admitting that there's no one clear trigger, suggests a combination of reasons: land acquisition in rural India coming to a halt, stagnating land prices, lending squeeze by banks to commercial realty, distressed real estate liquidation by lenders, cutdown on subsidies during the NDA rule (resulting in a check on funding real estate through subsidy often pilfered by politicians and builders), knowledge of high inventory leading to investors staying away, low rental yields in property markets in India compared to its Asian peers, and, finally, the hit on black money.
Estimates suggest that more than 30 per cent of India's real estate is funded by black money; and the NDA government is ''engineering a clampdown on the black money in India''. That the clampdown is showing results has been demonstrated further by the slowdown in the cement industry, the prime mover for any construction.