Corporatisation of agriculture and the viability of Genetically Modified Organisms remain the key issues of this bitter struggle and no resolution seems to be insight, writes Rajni Bakshi.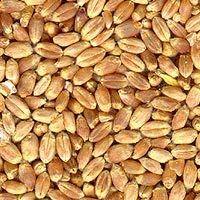 Battles over our food future are again at a sharp pitch.

A wide range of activist organisations representing holistic and organic farming are at logger-heads with bodies which favour industrial agriculture.

Corporatisation of agriculture and the viability of Genetically Modified Organisms remain the key issues of this bitter struggle and no resolution seems to be insight.

At the centre of the most recent skirmish are two reports.

One is the report that the Parliamentary Standing Committee on Agriculture submitted to Parliament on August 9th this year.

The other is the recent recommendations by the Supreme Court appointed Technical Expert Committee.

Both bodies have called for greater caution on GMOs.

The Supreme Court committee has asked for a 10-year moratorium on genetically-modified crop trials in India.

The Consortium of Indian Farmers' Associations and the Federation of Independent Farmers' Associations are planning to file a petition in the Supreme Court opposing the recommendation of its expert panel.

At the same time, the Alliance for Sustainable & Holistic Agriculture, various trade unions and farm workers' organisations affiliated to the Hind Mazdoor Sabha, along with a wide range of activists and scientists have welcomed the proposed ban on GMO trials.

ASHA and others organized a three-day workshop at the Dr Rammanohar Lohia Samajwadi Vidyapeeth at Talegaon from October 28 to October 31 to map out their strategy.

A statement issued at the conclusion of this workshop says that "in a country like India, where majority of farmers are small and marginal farmers, the introduction of GM crops is not only risky and unnecessary, but also dangerous."

The statement goes on to argue that a wide variety of successful models of organic and holistic agriculture are available in India.

There is also a wealth of genetic diversity in crops that needs to be preserved.

In view of this 'it is suicidal to adopt such risky and costly multinational corporation driven technologies such as GM crops" says a statement by this network of non-government organisations.

Therefore, this network is calling upon the government to immediately take clear time-bound policy decisions to phase out chemical pesticides and adopt ecologically sensitive models such as non-pesticidal management and organic farming.

In contrast to this, Jayaprakash Narayan, president of the Loksatta Party and FIFA, said at a press conference last week that he has got a favourable response from the Prime Minister to FIFA's view that the government of India should oppose the proposed moratorium on GM crop trials.

Narayan also pointed out that the Supreme Court 'cannot arrogate to itself the right to take decisions that affect the livelihood and health of crores of farmers and consumers.'

A statement by the Loksatta Party claims that 'it has become a fashion for certain groups to oppose technological progress.'

It quotes Narayan as saying: "Safety is a concern but it must be decided by qualified scientists and regulatory agencies by following due process, not by scare-mongering."

This was also the crux of an open letter written by Chengal Reddy, general secreatry of CIFA, to Aamir Khan -- in protest against the episode of Satyamev Jayate which highlighted the dangers of
chemical intensive farming.
All of this leaves citizens confused by competing and conflicting claims by both sides -- those in favour of chemical intensive industrial agriculture and those in favour of organic and holistic agriculture.
Ironically, both sides claim to represent the interests of farmers in general.
CIFA claims to have a membership of 40 million farmers through 350 associations spread across 12 states.
Though the network of activist organisations has not made any specific claims about the numbers they represent or directly reach -- anecdotal evidence indicates that there is widespread discontent with capital and chemical intensive agriculture across India.
There is an urgent need for independent public platforms on which the science and technology aspects of these disputes can at least be better understood if not actually resolved.
Interestingly enough the one attempt made by the United Nations to undertake such an investigation has not been given sufficient public attention.
The International Assessement on Agricultural Knowledge, Science and Technology for Development was a multi-stakeholder exercise involving hundreds of experts from diverse backgrounds which submitted its report in 2008.
In essence the IAASTD's summary report concluded that the current model of industrial agriculture cannot ensure food security for the world.
While it did not oppose GMOs the report made it clear that there is no basis to argue that GMO's can ensure global food security.
Some of the agro-industrial corporations which were part of the IAASTD process refused to sign on the final report.
On the ground it appears as though this enquiry has had no impact. Proponents of industrial agriculture accuse their opponents of 'feeding on fears'.
Proponents of a more holistic agriculture accuse their opponents of prompting the profit-maximizing strategies of multinational companies, at the cost of Indian farmers.
But sooner or later both sides will have to answer some obvious questions.
It is not good enough for proponents of GMO to list the number of countries where GMO crops are being grown.
They will have to explain why most of Europe and many countries elsewhere have rejected this technology as unsafe.
At the other end of the spectrum, proponents of organic and holistic agriculture will have to show if and how it can indeed secure our food future -- both in terms of safe food and sufficient quantity of food.
As lay people most of us may not want to delve into the nitty-gritty details of disputes over technology.
But it is imperative that as citizens we keep a sharp eye on whom different technologies benefit.
The case for GMO crops is thus overshadowed by the fact that its most passionate proponents are companies who stand to eventually earn trillions of dollars if public policy can be tilted in that direction. Cables made public by Wikileaks show the aggressive stand the US government has taken against countries that resist GMOs.
According to a report by London Guardian's environment editor John Vidal: "the cables show that not only did the Spanish government ask the US to keep pressure on Brussels but that the US knew in advance how Spain would vote, even before the Spanish biotech commission had reported."
Such overarching influence of agro-industrial multinationals, working in close consort with the US government agencies, is indeed scary.
This is partly what drives formations like ASHA.
Thus the core issue may not be choices of technology but the tussle between corporate dependent agriculture and other more independent forms of farming.