The strategies that the gurus adopted to build their successful business empires over the past two decades could hardly be adopted by businesses that openly claim to be businesses, points out Somasekhar Sundaresan.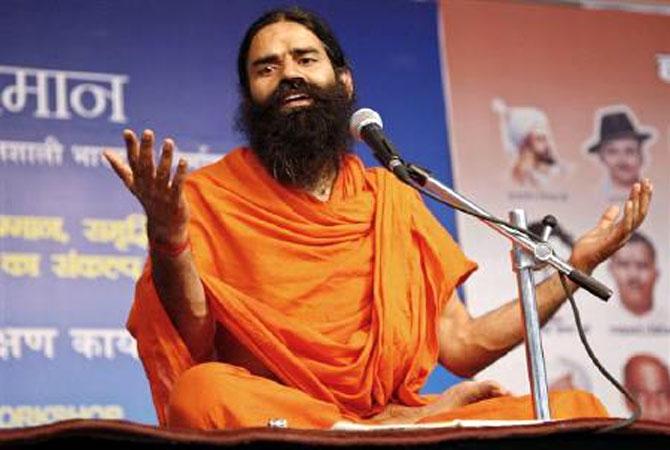 Lost in the din of the Panama Papers was an interesting coincidence. At the start of April, two unconnected newspapers, from different nations, carried features on two different individuals but on a common theme.
BS Weekend published a piece titled "The world of Sri Sri Ravi Shankar". The article featured the commercial rise of the Art of Living empire ranging from wellness services to software and ayurvedic products to fast-moving consumer goods.
The New York Times published a well-researched piece titled "A Yoga Master, the King of 'Baba Cool', Stretches Out an Empire". This piece featured Baba Ramdev and his Patanjali Ayurved and reported that in this financial year, his empire would garner revenues of $750 million (about Rs 5,000 crore), more than twice that of the previous year.
This column will not be a diatribe against bearded celebrity celibates thriving in business. In fact, this column will work on the premise that Sri Sri and Ramdev legitimately can lay claim to having very smart commercial and business insights, considering how seriously they have given large multinational and Indian businesses a run for their money.
Indeed, industrialists and business owners, too, like the gurus, perform a very important social service. They actually set up factories, plants and businesses and manufacture products, provide services and create jobs that feed multiple households. Both industrialists and gurus spout philosophy, spirituality and political views that only staunch loyalists would be rivet attention on. But their wider contribution to society cannot be wished away on the premise that making money is bad.
What this column will, however, do is point to how disconnected the business regulatory framework has become from what businesses really need to flourish like the gurus do. It can be argued that the strategies that the gurus adopted to build their successful business empires over the past two decades could hardly be adopted by businesses that openly claim to be businesses.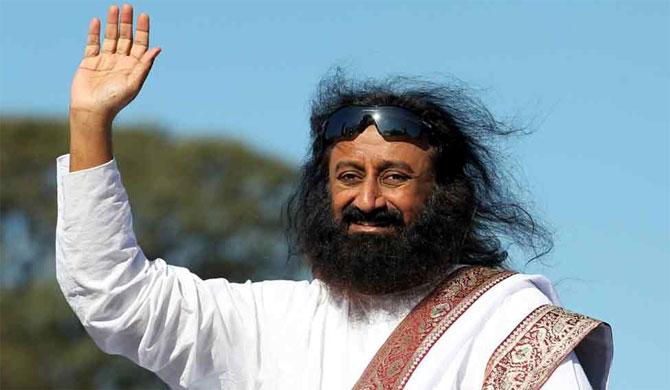 First, take the time frame for executing a well-thought-through long-term business strategy. Both Sri Sri and Ramdev have implemented their strategies over a span of 10-15 years. Beginning with first occupying a share of mind and then converting it into a share of market need meticulous brand building, positioning and effective execution, all of which need a seriously long time frame. The regulatory framework hardly permits a business that openly claims to do business to adopt such long-term strategic thinking.
The tyranny of quarterly reporting, having to make official comments on every rumour and news report, making public filings of board decisions and having to write formal management discussion and analysis can never lend itself to either long-term business strategy or strategic stealth in countering competition.
No listed company can be expected to have the luxury of over a decade to build the foundation on which runaway profits could potentially be earned later. Should a decade be considered a luxury at all, is the question. Literature on the policy framework governing the listed world is now seeing an increasingly louder voice against how the financial reporting architecture is skewed in favour of short-termism. Powerful FMCG brands are not built in a few quarters - they need systematic effort and supply of budgets over years.
Second, take the rules governing raising financial resources for a business. Before you say that the quarterly tyranny would apply only if you were to take public money, remember that Sri Sri Ayurveda and Patanjali Ayurved have crowd-sourced their funds from followers.
Businesses are expected to promise returns and that attracts a whole host of regulatory compliance obligations. A business that transparently asks you to expect no returns is viewed by regulators with great suspicion if not trepidation.
The gurus deploy funds raised from followers who are either paying for services they consume or are simply donating their savings to men (or women) they love. The law on "collective investment schemes" (defined as any collection of funds to the extent of Rs 100 crore) would deter crowd-funding for a business idea that openly says it is a business seeking money.
Third, take the framework for human resources. Sadhguru Jaggi Vasudev is known to remark in his public speeches that his entire empire is run by highly motivated and energised volunteers who are paid nothing at all. In contrast, businessmen struggle to maintain morale and manage HR despite paying huge remuneration to management.
Again, a business that transparently claims to run a business would need to contend with complex compliance requirements either set out in law or practised as a matter of common law. It is another matter that employee welfare legislation in India hardly protects employees. The protection under the law and the criticism of the law, both over-emphasise job security. Indeed, even charities have faced labour law litigation.
Fourth is the sensitive area of related party transactions. The BS Weekend piece reports that the Sumeru Group, run by Sri Sri's nephew, handles an entire ancillary conglomerate that supports the Art of Living empire - ranging from software, FMCG manufacturing and travel to even real estate. It takes trusted accomplices in business to deliver value and quality of the kind you can control. However, the law virtually treats related party transactions as scams waiting to happen, and is skewed towards imposing deterrent compliance conditions.
It is time for introspection if the regulatory architecture has lost its way.
Somasekhar Sundaresan is a partner of JSA, Advocates & Solicitors. Views expressed are his own.
Photographs: Reuters