The finance minister will also visit the school in Tamil Nadu where she studied from KG to Class 5.
R Rajagopalan reports.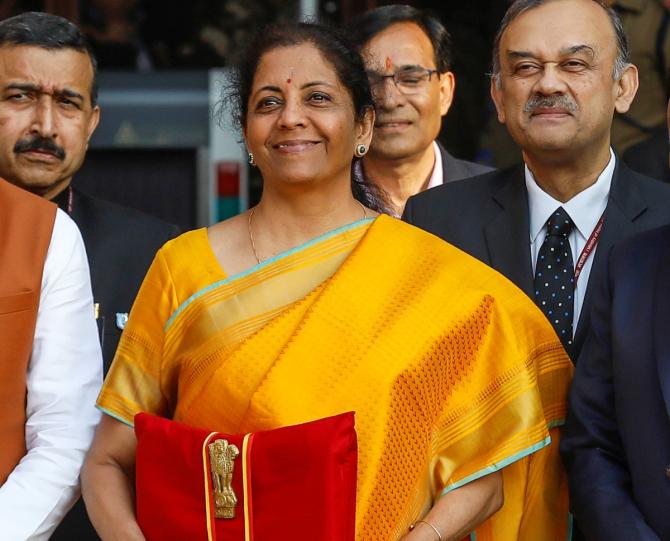 Finance Minister Nirmala Sitharaman will address meetings in 15 states to explain the Budget.
On February 4 and 5, she will speak to college students in Mumbai, the nation's financial capital.
The Bharatiya Janata Party national headquarters is drawing up a schedule for the finance minister.
Prime Minister Narendra Damodardas Modi suggested that Sitharaman visit the school and college where she studied and graduated to discuss the Budget.
On February 13 -- two days after she addresses meetings in Telangana -- Sitharaman will be in Villupuram in Tamil Nadu.
It is the town where she went to the Sacred Heart Convent and studied from KG to Class 5.
The finance minister recalled to this correspondent the time she fell seriously ill and her grandparents had lost hope of her recovery. At the railway hospital -- her father worked for the Indian Railways -- young Nirmala's bed was put out in the verandah.
Torrential rain had then damaged entire districts in Tamil Nadu. the railway tracks were damaged. The finance minister grew emotional as she remembered that time.
Sitharaman will visit the the Sacred Heart Convent after 25 years.
She has four meetings scheduled in West Bengal for the second week of February.