Image: Image: Infosys CEO Vishal Sikka ponders over ways to revive the IT giant's fortune. Photograph: Reuters
Francisco D'souza, Shantanu Narayen also part of list, topped by Google's Larry Page
Just a little over 10 months after he assumed charge at Infosys, India's second-largest information technology services company, Vishal Sikka, chief executive officer and managing director of the Bengaluru-headquartered company, has made it to the list of top-50 Highest Rated CEOs in 2015 by career website Glassdoor.
This is the first time an Infosys CEO has made it to this list, running its third year.
Sikka ranks 35th in the list, which also names two other Indian-origin CEOs this year, including Francisco D'souza of Nasdaq-listed IT services company Cognizant, and Shantanu Narayen of Adobe.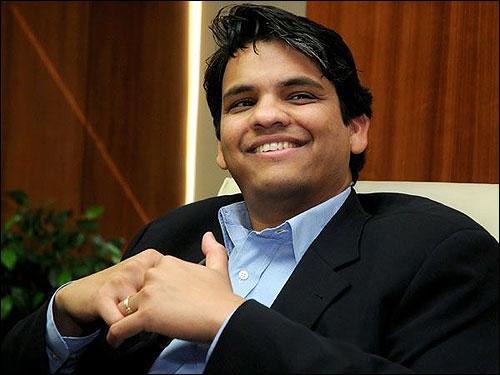 Image: Cognizant CEO Francisco D Souza. Photograph: Kind Courtesy, luxpresso.com
D'souza has been featuring on the list for three years in a row now while Narayen has made it to the list for the first time, like Sikka.
However, D'souza slipped eight notches in his ranking this year. He was on rank 25th in 2014.
In 2013, the year when Glasdoor started publishing the list of Highest Rated CEOs, Tata Consultancy Services CEO and MD N Chandrasekaran and Mindtree CEO Krishnakumar Natarajan had also found place in the list.
Glassdoor compiled its figures based on company reviews submitted by US-based employees between April 22, 2014, and April 21, 2015.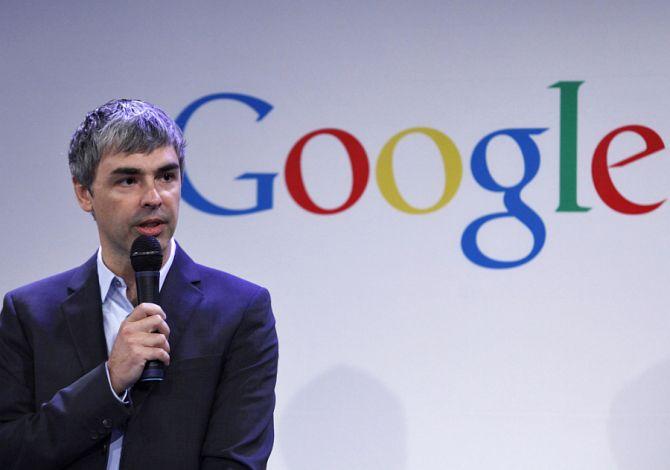 Image: Google CEO Larry Page. Photograph: Eduardo Munoz/Reuters
This year, its Highest Rated CEOs list has been topped by Google CEO Larry Page who unseated LinkedIn CEO Jeff Weiner from the number one spot, with 97 per cent approval rating.
He is followed by Mark G Parker CEO of Nike and Charles C Butt, chairman and CEO of San Antonio-based supermarket chain, H-E-B Grocery Company.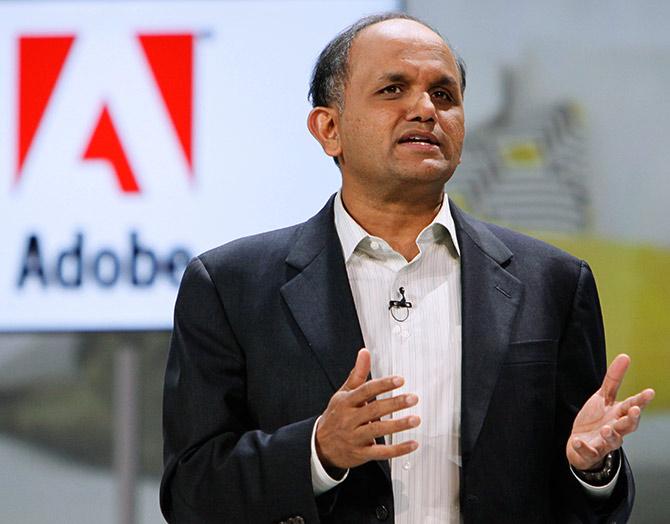 Image: Adobe CEO Shantanu Narayen. Photograph: Rick Wilking/Reuters
One exception in this year's list was that only 15 CEOs of technology companies made it to the list compared with 20 in the previous year.
Among other technology CEOs who figured in the list this year are Facebook's Mark Zuckerberg (at number five), Apple's Tim Cook (#10), LinkedIn's Jeff Weiner (#12) and Intel Corporation's Brian M Krzanich (#39).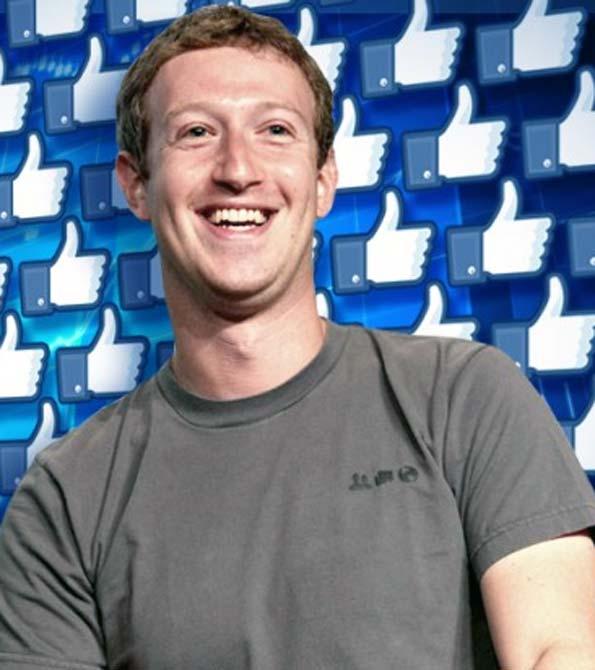 Image: Facebook Chief Executive Mark Zuckerberg. Photograph: Beck Diefenbach/ Reuters
After taking over the helms at Infosys in August last year, Sikka, a former executive board member and chief technology officer at German enterprise software maker SAP, has brought in a number of changes in the human resource policies of the company.
Apart from enhancing engagement with employees through frequent town halls and through the company's internal social media platforms, Sikka has also changed some rigid policies of the past such as wearing tie and formals to workplace everyday except for the weekend.