What does Maharashtra have that others don't?
Take a look at these images from the Magnetic Maharashtra stall at the Make In India Week.
The Make In India Week began well for Maharashtra with Chief Minister Devendra Fadnavis announcing Anil Agarwal's plans to invest $10 billion in the state to manufacture LCD units.
The state also signed a flurry of memoranda of understandings with Coca-Cola and Jain Irrigation that will support the orange growers of Vidarbha and an MoU with Raymond to set up the Rs 1,400 crore (Rs 14 billion) Nandgaon Textile Unit.
So, what does Maharashtra offers investors who will throng its stalls at the Make In India Week event at the Bandra-Kurla Complex in suburban Mumbai?
Rediff.com visits the 'Magnetic Maharashtra' stall and here's what we found:
Photographs: Sanjay Sawant/Rediff.com. Text: Prasanna D Zore/Rediff.com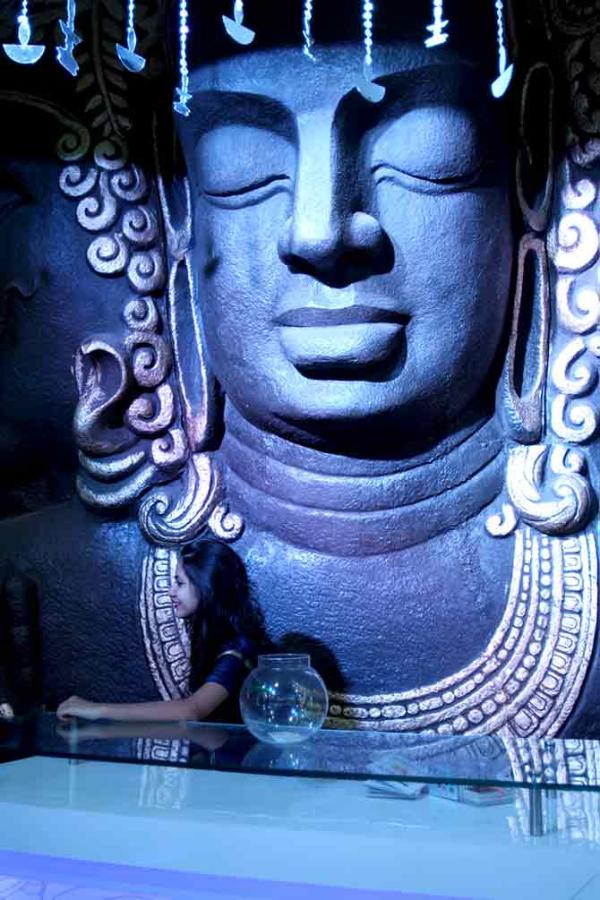 This grand Trimurti adorns the entrance to the 'Magnetic Maharashtra' stall.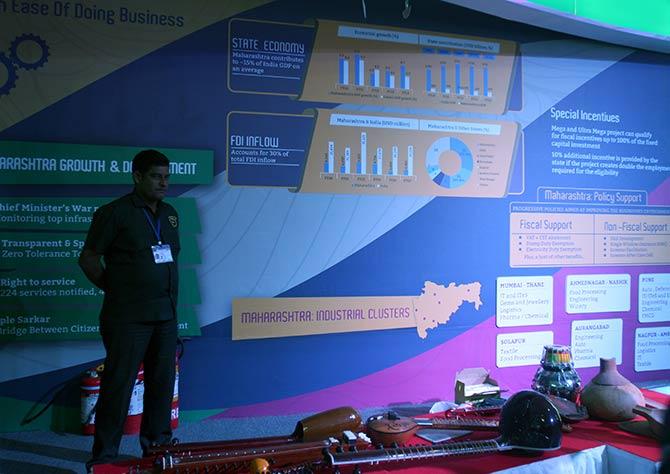 A security guard mans the graphical representation that charts Maharashtra's economy.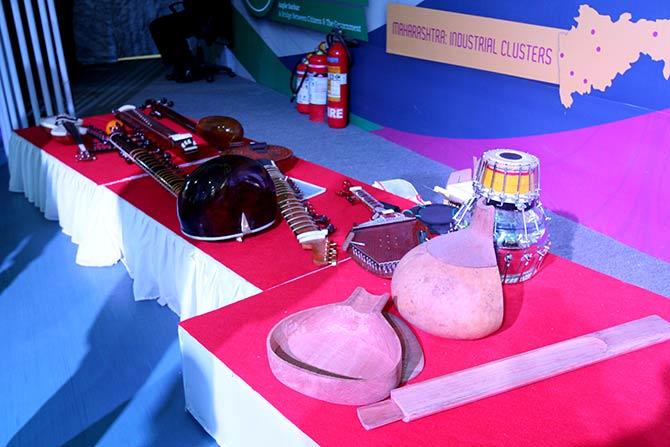 'Made In Maharashtra' musical instruments.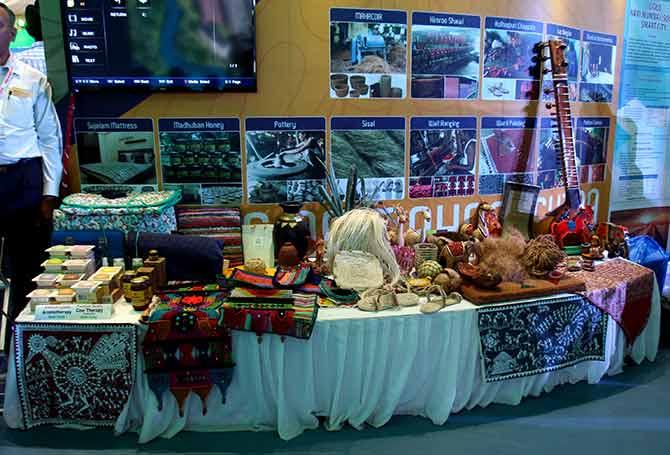 Artifacts made by local tribes on display.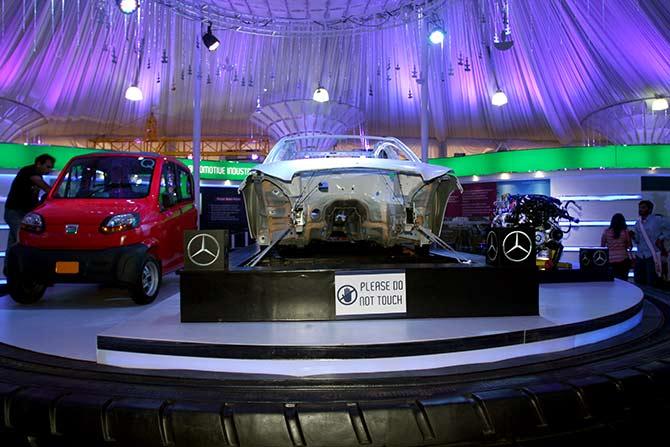 Maharashtra is an auto hub. On display is a Merc engine and Bajaj Auto's battery-driven vehicle.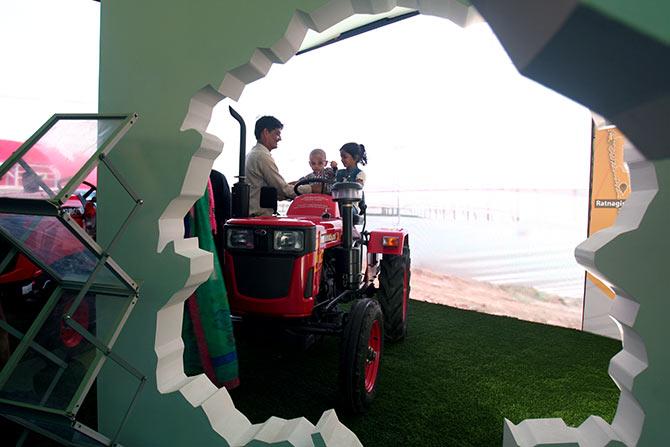 Of course, Mahindra Tractors!
One of the most powerful Mumbai institutions: Bollywood.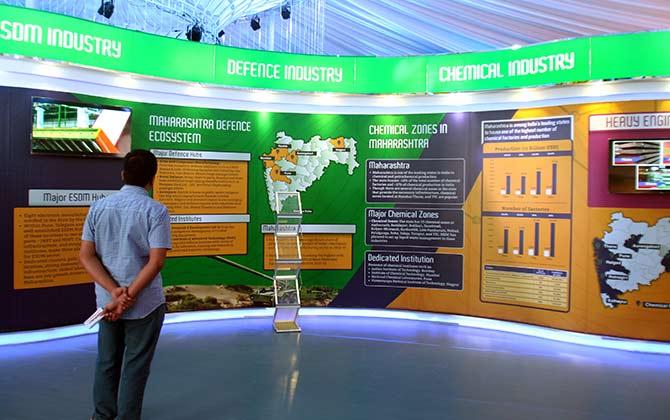 Want to know more about Maharashtra's defence or chemical industry? You know where to come? :)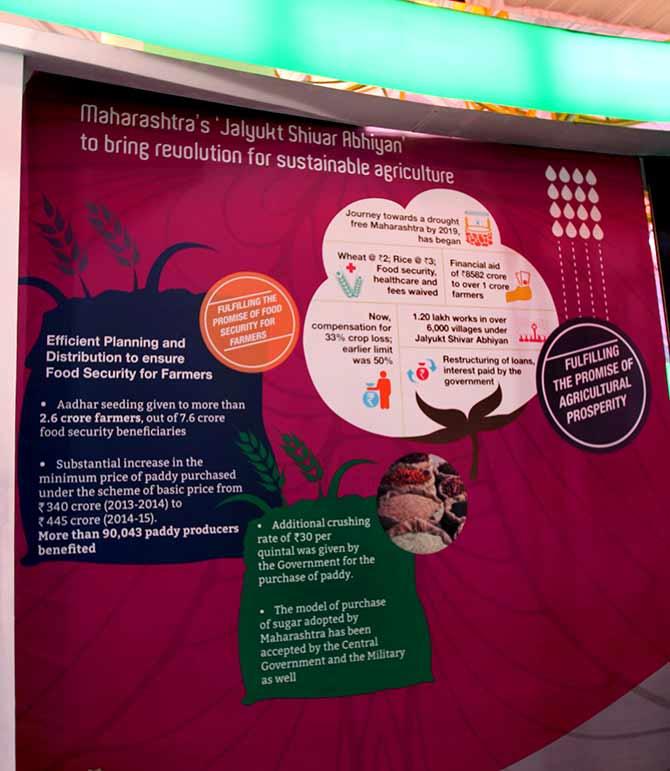 Chief Minister Fadnavis's project to provide food and water security to Maharashtra's remotest villages.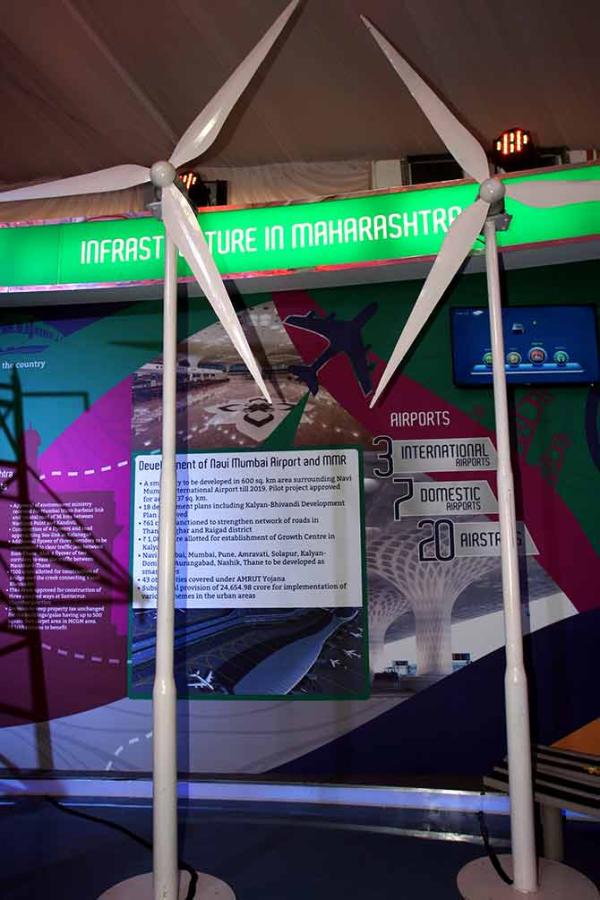 And this is all about the state's infrastructure that includes a greenfield airport in the metropolitan region.