For those who are sceptical about using debit or credit cards, even when faced with cash crunch, Adhil Shetty, CEO of BankBazaar.com, lists out a few cashless options that can be exercised through mobile phones.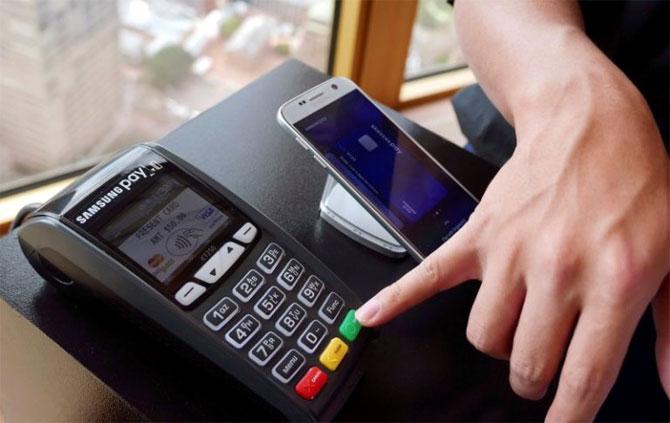 In the post-demonetisation era, debit and credit cards have offered respite to those who have struggled to withdraw cash from banks and ATMs.
While plastic money has been around for decades, adoption rates continue to be low in India.
As per RBI statistics, there were 24.51 million credit cards and 661.8 million debit cards in India in March 2016. However, the number of transactions carried out between March 2015 and March 2016 were just 72.22 million and 112.87 million respectively.
No doubt, these statistics would have received a boost after demonetisation. But to those who remain skeptical about plastic money and can't be bothered about cheques and demand drafts either, there is a handful of other options which can be easily exercised from their cellphones.
Let's take a look at them.
E-Wallets
E-wallets such as Paytm are thriving in the absence of cash in the market. An e-wallet is an app that can be downloaded via the Internet and installed on your hand-held device, such as a smartphone.
To a first-time user, the app allows the creation of a unique ID based on the user's phone number and email address. The registration process is completed by OTP to prevent misuse of identity.
Once created, the account then needs to be loaded with cash, digitally. This is done by linking the e-wallet account with your netbanking, credit card or debit card accounts.
Once the amount is transferred to your e-wallet, it can then be spent on a host of options. You can transact with any merchant who accepts payments from the same e-wallet company.
This could mean everything between buying a cup of coffee, recharging your DTH connection, booking flight tickets, to making a down payment on a car. You can not only spend money, you can also receive it.
While there are multiple e-wallets apps in the marketplace, it would be sensible to use only the most popular ones in order to access the largest number of merchants who would be on the same platform.
It would also allow you access the promotional offers and discounts. Currently, you are allowed to transact up to Rs 20,000 per month through an e-wallet.
But after KYC, this limit can be raised to Rs 100,000. Also, there may be transaction charges for rolling back your wallet money into your bank account.
UPI
The Unified Payment Interface is a revolutionary development in Indian banking. Launched earlier this year, the UPI is now available with 21 banks.
It was created by the RBI-backed National Payments Corporation of India. It allows you to send and receive money in real time, at no charge, using your bank account connected to its netbanking app or any third party UPI app.
This potentially works better than e-wallets. With UPI, transactions happen directly between bank accounts, whereas e-wallets are intermediaries between bank accounts.
If you're with a UPI-enabled bank, you need to use your netbanking account and create your own virtual private address (VPA) for your bank account – johnsmith@icici, for example.
With the VPA, transferring money becomes as simple as writing an email. To transfer money, you need to direct the transaction at the recipient's VPA. You do not need his payee name, account number, IFSC, MICR, bank name, and branch details. Nor do you need to go through the time-consuming process of registering and authenticating payees.
UPI can be used to pay as well as to collect money.
The per-transaction limit on UPI is Rs. 100,000, which is where it compares favourably with e-wallets. However, it being a new innovation, adoption rates are low and currently there are no discounts and offers on UPI.
USSD
Cellphones often reach where banks don't. Therefore cellular technology is critical to economic inclusion. However, smartphones aren't as popular as feature phones in India.
Those using feature phones will have limited access to the financial app marketplace, meaning that they can't depend on e-wallets and UPI for everyday transactions. However, they still have the USSD option, which works even on feature phones.
Unstructured Supplementary Service Data can help you send and receive money. To enable this service on your phone, you must be registered for the mobile banking service at your bank.
This would allow you to generate your MMID – mobile money identifier – which would link your cellphone number to your bank account.
To initiate a transaction, you need to call *99# from your cellphone. You would then need to input your bank details (three-digit bank code, or the first four digits of your IFSC) to proceed.
This would then provide you numbered menu options: check balance, mini statement, transfer money, generate MPIN, etc.
For example, option 3 could be transfer money. If you choose it, you would need to provide the recipient's MMID and your pin to proceed.
You only have 10 seconds to proceed with your menu options, else the transaction gets cancelled. Also, each such call will cost you 50 paise, though carriage has been waived off by telcos till December 31 to ease the cash-crunch.
Bottomline
If you live in a connected, urban area, most of your transacting requirements can be met with plastic money or Internet money.
Around the world, there's a push towards digitising the economy and reducing dependence on paper money. You could be part of this gradual shift by acquainting yourself with digital transactions, and also helping those around you to adopt technology. It's safe, secure and brings tons of conveniences.
Photograph: Matt Siegel/Reuters
Powered by

BankBazaar.com is a marketplace where you can compare and apply online for loans to meet all your personal loan, home loan, car loan and credit card needs from India's leading banks and NBFCs.