Adhil Shetty, CEO, BankBazaar.com shares his thoughts on what could help make digitisation and going cashless easier in the New Year.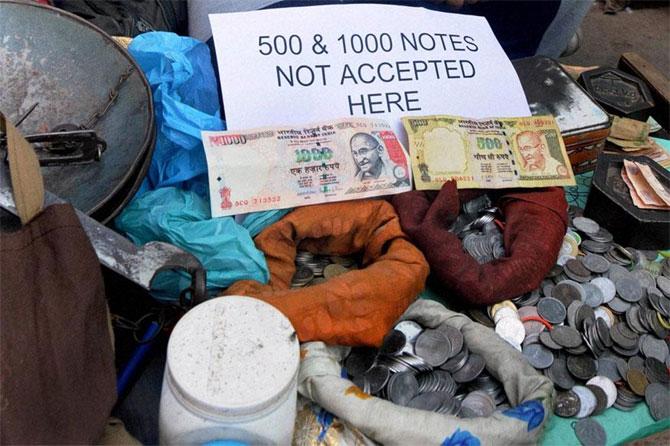 Prime Minister Narendra Modi and Finance Minister Arun Jaitley have a humungous task in hand. They have expressed their desire to move India towards a less cash-dependent economy. The word "cashless" has also been thrown around, but it could potentially be decades before India can be a cashless society.
A cashless society would imply that everyone has bank accounts, some form of government-issued identification, mobile connectivity, a transacting device such as a cellphone, and acceptable levels of literacy to be able to carry out digital transactions.
Therefore, if current statistics in India are anything to go by, it's going to be a tall order to be cashless, or even less-cash. Why?
India is a country of approximately 125 crore people. Out of them, at least a 100 crore have either an Aadhaar card, or a cellphone, or both. Among those 100 crore, approximately 70 crore are said to be practicing some kind of banking, be it through a bank, a financial institution of a mobile payment system.
This means that at least 30 crore people with cellphones or Aadhaar cards are unbanked. And beyond them, we have the 25 crore more who have neither a cellphone nor an Aadhaar card.
A vast majority of those working in the unorganised sector are paid in cash, anyway. How do we bank these 55 crore - more than half a billion people - and also persuade them to opt for cashless payments?
More people need to be brought under the ambit of formal financial systems. They also need to be educated about how they could safely give up cash and transact directly with their bank accounts. Here are a few suggestions for the central government in this regard.
Provide a rash of incentives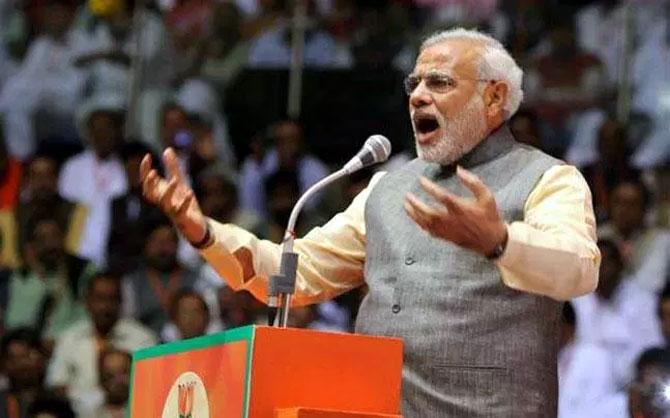 In the aftermath of demonetisation and the resultant cash crunch, there has been a surge in digital transactions through debit and credit cards, smartphone applications, UPI and e-wallets. To take these trends forward, the Centre announced a rash of discounts and rebates to encourage cashless transactions.
Prominent among them were service tax exemption for card payments up to Rs 2000, 0.75 per cent discount on fuel payments through cards, and 10 per cent and 8 per cent discounts on general and life insurance if the new policy was bought online or the premium was paid online. While this is a good start, more needs to be done to bring more people onboard Digital India.
Charges on PoS machines which vendors bear must be reduced or waived off. In order to encourage online access of loans, the Centre could think of waiving the loan processing charges for the customers who go the digital way.
Make account opening easier
On December 8, the RBI made an amendment to KYC procedures in India. The RBI has now allowed banks to on-board new customers for deposit and loan accounts, where the customers can complete their eKYC through OTP, subject to terms and conditions.
This is different from the normal KYC norms where one must authenticate an account opening with copies of ID and residence proof, which takes several days in the offline world.
E-KYC is a revolutionary move that is expected to cause ripples in the financial services sector. It allows customers to open accounts in a paperless, presenceless, and instant manner. This has the potential to positively impact the tens of crores of unbanked people we talked about in the opening paras.
Everyone with a cellphone and an Aadhaar number can now open an account instantly in order to carry out cashless transactions through their phones, chequebook or debit card.
This is a test run for eKYC-authenticated products, and we hope that the government will enable the adoption of eKYC, e-signing and Digilocker at a large scale in the coming months, thus making the buying and selling of digital financial products a success.
Create awareness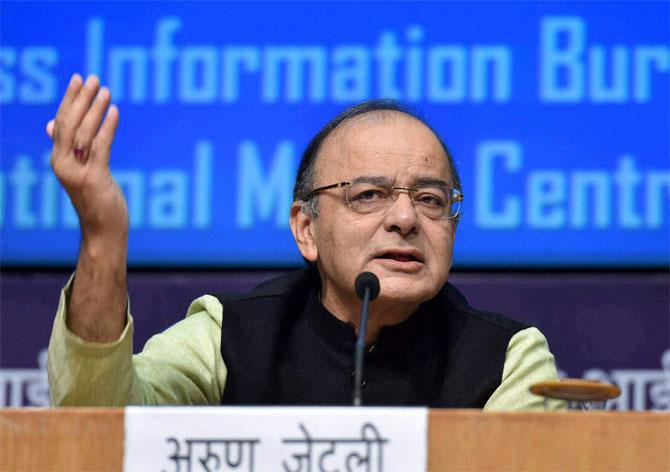 The common man should know what's in store for him when he opts for cashless modes. He should be made aware of the pros and cons of going paperless and cashless, and for that the government should allocate money and time.
The customer should be made aware that digital transactions are convenient, provide discounts, induce budgetary discipline, and help track expenses.
If the government promotes digital financial awareness as successfully as the e-walletwallahs have been able to promote themselves in the last 50 days, India would start hurtling towards being a cashless economy.
More space for online financial aggregators
Many financial experts will vouch for the fact that online financial aggregators are here to stay. The Centre should chalk out a mechanism to give incentives to such platforms, so that more people use them to buy various financial products.
It may be noted that online financial aggregators were able to get digital footfalls over 100 million people per year and there is immense scope for this number to keep climbing, as the number of internet users in India is expected to double in the next five years. Such platforms will naturally help in promoting paperless and cashless transactions.
Improve connectivity and access to cellphones
Mobile connectivity and owning a cellphone are keys to financial inclusion in India.
More people have cellphones than bank accounts in India. Since cellphones and connectivity play such a big role in digital payments, it would help to provide incentives to makers of low-end cellphones and to telecom companies.
The government must encourage telecoms incentives to strengthen connectivity all over India, and also offer rebates to cellphone producers to help them sell handsets at lower costs to those in need.
It's indeed a long and winding road towards a cashless society but if the sharp curves and difficult turns are maneuvered with finesse, reaching the destination should be a breeze in the end.
Powered by

BankBazaar.com is a marketplace where you can compare and apply online for loans to meet all your personal loan, home loan, car loan and credit card needs from India's leading banks and NBFCs.