Priorities include the amendments of the Companies Act and the Motor Vehicle Act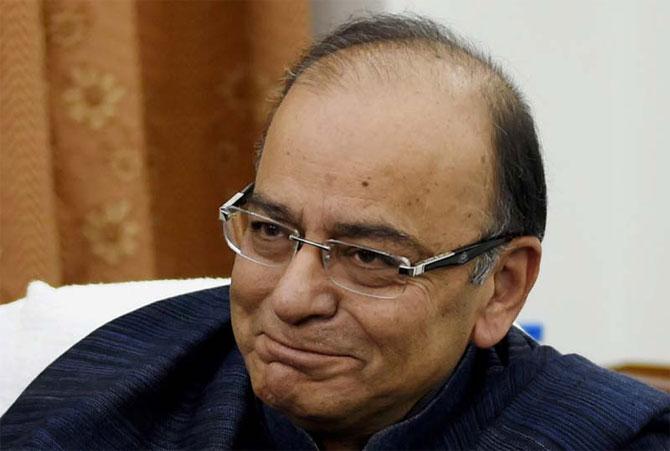 While presenting his third Budget, Finance Minister Arun Jaitley proposed to bring in the following new legislation and amendments in the existing laws.
1. Legislation to give statutory status to Aadhaar
Impact: Aadhaar virtually becomes the social security number.
2. Model Shop & Establishment Bill
Impact: Allow small shops and establishments to remain open all seven days in a week.
3. Public Utility (Resolution of Disputes) Bill
Impact: The proposed Bill, along with the guidelines for re-negotiation of PPP contracts, and the bankruptcy code, will help speed up resolution of disputes in construction contracts, public-private partnerships, and public utility contracts.
4. A comprehensive code for resolution of bankruptcy situations in financial sector entities
Impact: Will work in tandem with the Insolvency and Bankruptcy Code 2015, when enacted, to deal with bankruptcy situations in banks, insurance companies, and other financial sector entities.
5. A Bill to deal with illicit deposit raising schemes
Impact: To curb the menace of illicit deposit taking schemes that mostly affect the poor and the financially illiterate.
6. Amend the SARFAESI Act, 2002
Impact: To give more say to lenders, and enable non-institutional investors to invest in securitisation receipts.
7. Amend the RBI Act, 1934 to provide statutory basis for the Monetary Policy Framework
Impact: Enable setting up of a Monetary Policy Committee.
8. Amend the SEBI Act to increase number of benches in the Securities Appellate Tribunal
Impact: The proposed move will help expedite cases related to securities markets.
9. Amend the Companies Act to facilitate ease of doing business
Impact: Will make registering a company in one day a reality.
10. Amend the Motor Vehicles Act to end government monopoly in state transportation
Impact: This proposal will open up public transportation sector to the private players