Their contrasting life stories, though embedded in the 20th century, remain relevant on the cusp of the third decade of the 21st century, says Kanika Datta.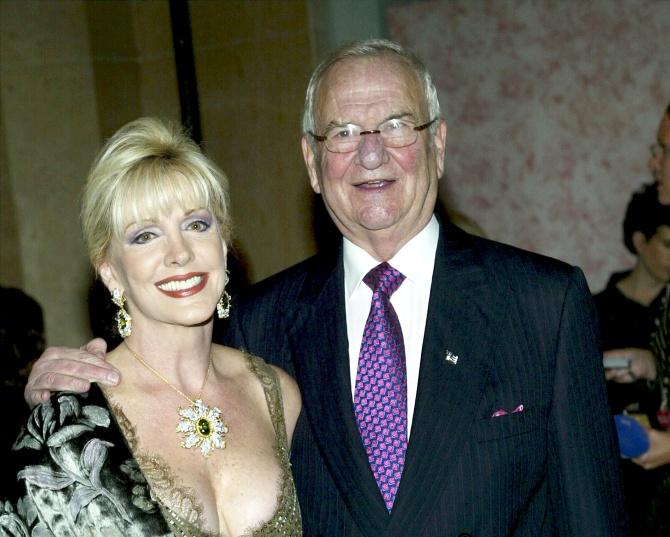 Two icons of the business world died within a day of each other recently: Lee Iacocca at age 94 on July 2 and Basant Kumar Birla at 98 on July 3.
The dutifully respectful obituaries that followed on both offer an interesting study in contrasts not just of their personalities but of the economic systems they represented.
Birla, scion of a storied entrepreneurial family, embodied the Indian business tradition; Iacocca, maverick representative of professional C-suite talent, the Great American Dream.
Birla was the epitome of the Indian entrepreneur who built a vast empire on the foundations of inherited wealth, which his grandson now stands to inherit.
Iacocca, son of first-generation Italian immigrants, had a hardscrabble childhood.
The family "business" was a hot dog stand. Yet Iacocca rose to become one of America's most iconic professional managers whose techniques in turning around two of Motown's Big Three carmakers have been subjects of B-school studies in management and marketing.
Birla came from a family with traditional business roots and close links with the independence movement.
His famous father G D Birla was among the first crop of Indian business people who made the leap from commodity trading to corporate institutional business, shrewdly building on the opportunities of the world wars and learning the ropes of the managing agency system that British entrepreneurs leveraged to create their empire-girdling enterprises.
BK, as he was popularly known, was born well-shod into a world of enterprise and wealth and groomed to business from an early age.
According to an obituary in this paper by Kunal Bose, he was encouraged to dabble in share trading at age 13 and apparently made a handsome profit of Rs 4,000 in the first year.
He reluctantly dropped out of Presidency College to intern in his father's business.
Coming of age at the turn of independence, his inherited wealth provided the foundation for his own business conglomerate that benefited from the early opportunities to be derived from the mixed economy that Nehru sought to establish.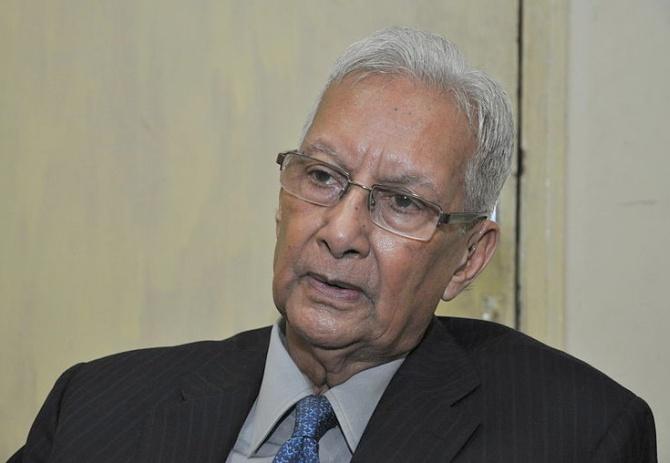 Birla wore his immense wealth lightly. Naturally dignified and low-key, his exquisite manners were a notable contrast to the more arriviste entrepreneurs in and around Dalhousie Square (now known as B B D Bag), Calcutta's central business district.
He had the nous to spot opportunities embedded in economic policy -- for example, as Kunal Bose recounts in his obituary, partial cement decontrol encouraged him to set up a cement business.
As an entrepreneur, Birla was a man of his era, competing in essentially commodity-oriented businesses -- cement, tyre cord, textiles and tea -- that dominated a largely protected domestic market.
There were some forays overseas but none in the tough, competitive meccas of capitalism: the US or Europe.
Like most of India's large enterprises, Birla's zone of comfort remained India and his managerial style, though courtly and courteous, essentially centralised and detail-oriented.
An Iacocca, abrasive and brilliant, would have been unthinkable in the Birla empire -- or in any of India's large family-owned conglomerates even today.
His gift for marketing strategy alone helped him survive at Ford -- Henry Ford II, who eventually and unfairly sacked him in 1978, frequently reminded Iacocca that it was his name on the building.
Those tensions were, however, more than a decade in the future: In 1964, Iacocca famously turned car marketing history on its head by launching not another chrome-plated guzzler but a sleek four-door "sports" car for the Baby Boomer generation and a slew of launches that made Ford one of the most profitable car-makers in Detroit. (Four years later, Buddy Guy immortalised the car in the blues hit Mustang Sally).
At ailing Chrysler, which he joined as president two weeks after Ford fired him, he employed his former boss Robert McNamara's data-driven approach to negotiate a bailout from Congress, rationalise the workforce and apply his formidable market-reading ability to launch a series of winners.
Among his serial successes was another contrarian line, the K-Car (which Ford had rejected) with the famous tagline, "If you can find a better car, buy it".
The K-Car was at the centre of Chrysler's spectacular turnaround that enabled the car-maker to repay its loan ahead of schedule.
The industrious Birla, who had a close bond with his wife of many decades, was transparent about his role as an upholder of family values.
"Respect for wealth comes from building it the hard way and honestly," he reportedly said.
The thrice-married Iacocca had no qualms about promoting himself, appearing in many Chrysler ads in the eighties.
And in his entertainingly brash 1984 memoir titled, unapologetically, Iacocca, he said: "I wasn't interested in a snob degree; I was after the bucks."
These contrasting life stories, though embedded in the 20th century, remain relevant on the cusp of the third decade of the 21st century.
They speak volumes for the equality of opportunity that still obtain in the world's largest democracy and the world's most powerful one.