Zee's Subhash Chandra wants to be a global player
Last updated on: October 23, 2012 10:21 IST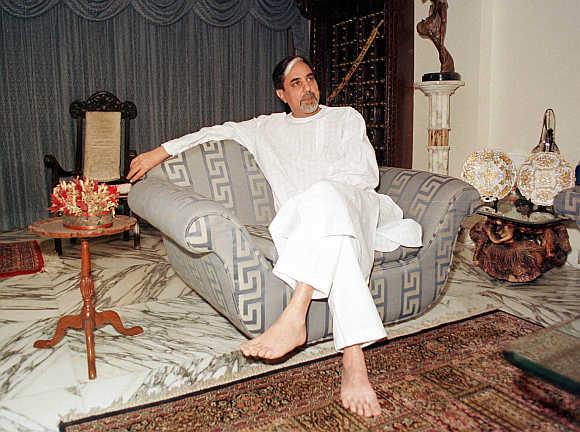 At 61, Subhash Chandra is looking slim and happy. It has been over a year since I met the chairman of Zee group and he hasn't aged a day.
He informs me that Veria Living - the channel he is trying to hawk in the United States - will finally get into 30 million homes. That is just under one-third of the market. It has taken him almost three years to convince cable and direct-to-home companies in the US to carry the channel. This seems silly. Why is the chairman of India's largest media conglomerate trying to sell one channel to Americans?
Because this game is critical to the Rs 5,647-crore vision of Zee group. "If in the next five to seven years we can breach the one-billion eyeball mark, nothing can stop us from becoming a global media company," says Chandra.
Earlier this month, Zee completed 20 years in the television business. These mark, not coincidentally, 20 years of private television in India. And, as the father of the business, Chandra has a special fondness for it, says Vanita Kohli-Khandekar.
So, in spite of moving on to other things - infrastructure and education chiefly - within the holding company Essel group, Chandra keeps popping up in media.
Click NEXT to read more...
Zee's Subhash Chandra wants to be a global player
Last updated on: October 23, 2012 10:21 IST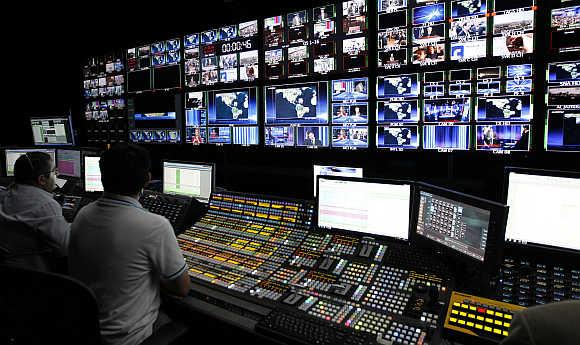 In fact, for the better part of last month, rumours suggested that he was back in the saddle. He laughs at that as his man Friday places my black tea on the table. Chandra, as usual, is not having anything.
"I will be helping Punit [Goenka, his son and CEO of Zee] and Rajesh [Jejurikar, president of Zee] to build the international business," he says. The reason: Zee's goal of reaching a billion viewers globally, from roughly half that number currently, will happen only if the international business delivers.
And, no one understands the wheelings and dealings of the global media market better than Chandra. He spotted the global opportunity for Indian soaps and shows in the mid-nineties. Soon after Zee went on air in 1992, regular reports of shows being pirated would flow in from Malaysia, West Asia and other markets.
"I told my people don't try to stop this. This is seeding the market. Sure enough, when we went selling our channels, people started buying," says Chandra. That sounds easier than it is, I think, sipping my tea. Unlike India, distribution in most markets is controlled by a handful of companies.
To get onto a package on a cable operator's system or a DTH service, in the UK, the US or West Asia is impossibly hard.
Click NEXT to read more...
Zee's Subhash Chandra wants to be a global player
Last updated on: October 23, 2012 10:21 IST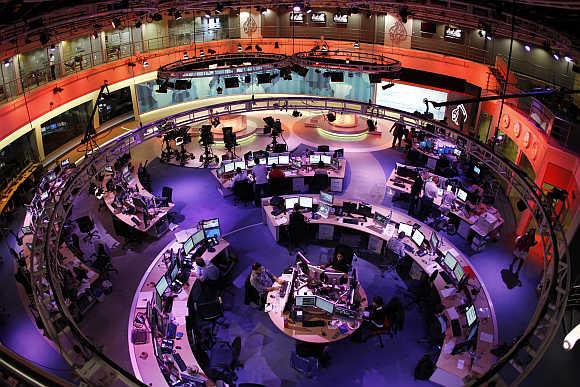 But Zee managed because it was one of the first. Everyone from STAR and Colors to NDTV and Aaj Tak aspire to be where Zee is globally. It reaches 167 countries and makes roughly 13 per cent of its revenues from international markets.
For more than a decade now, the market has lapped up dubbed or edited versions of what was being played in India. But in the last few years, Zee discovered that the second and third generation of non-resident Indians and even locals did not want to watch Indian shows.
So, in many markets such as Saudi Arabia or the US, it is now attempting local programming. The idea is to do in global markets what News Corporation or Sony have done successfully here - become a local media company.
Veria Living is the first step towards that. Veria, funded from a $250-million corpus, draws on Ayurveda and many things Indian to create programming around health and wellness. This comes out of Zee's studio in New York.
"We will be doing more original concept channels in these markets. We don't want to take on the studios there," says Chandra. But this is very different from being on an Asian pack. A handful of firms such as Comcast and DirecTV control the 113-million-home TV market in the US.
Click NEXT to read more...
Zee's Subhash Chandra wants to be a global player
Last updated on: October 23, 2012 10:21 IST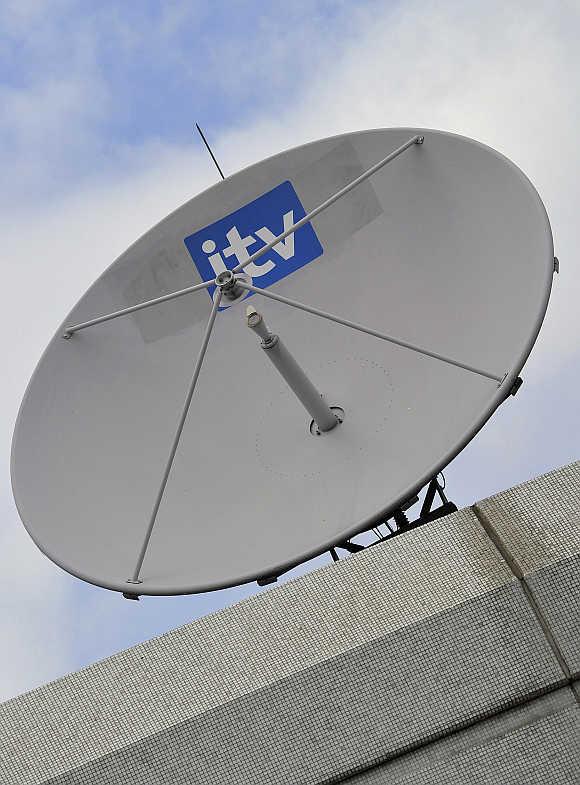 Getting into the mainstream package on any cable or DTH system in the US is a dream for most channels. Is Zee biting off more than it can chew? As I sip my tea, it hits me that Chandra has done that often. The genesis of Zee is a case in point.
In January 1991, Ashok Kurien and Chandra were watching CNN together. "We thought, 'We should do this [television]'," says Chandra. They, along with other friends, hatched a business plan and took it to Hutchison Whampoa, then the owner of Asiasat 1, the only satellite broadcasting into India and China.
With support from a few key managers at Hutchison, the business plan was structured around a 50:50 joint venture with the Li Ka Shing firm. It was to be presented to Richard Li (Li's son). But before the presentation, Richard Li dismissed the idea saying there was no money in India. "We didn't know what to say," says Chandra.
Then, Li turned around and demanded $5 million a year as lease for the transponder when the figure - given by his own team for the business plan - was $1.25 million a year. Li's top team was embarrassed.
Click NEXT to read more...
Zee's Subhash Chandra wants to be a global player
Last updated on: October 23, 2012 10:21 IST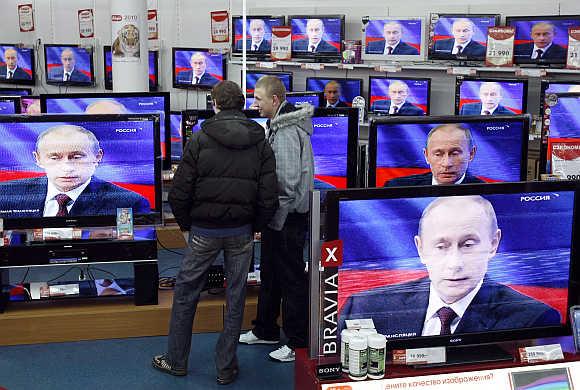 They asked Chandra to go back and wait for Li to cool down. This was towards the end of December. Maybe some compromise could be arrived at after the New Year break. That is when Chandra lost it. He said he was willing to pay $5 million but the deal had to be signed "now". Was it anger or pride at work?
"It was frustration, maybe some anxiety. We had been working on this for 11 months," says Chandra. But he had bitten into a tough one. Li made Chandra wait for two hours. During that time he asked someone to find out whether this Indian sitting outside would be able to pay the money.
The answer that came in was negative, so Li refused to lease the transponder. An angry Chandra returned to India and started talking to the Russians, who had a satellite aimed over India. Li, however, was intrigued enough to come to India in 1992. He met Nusli Wadia, Samir Jain and other businessmen. No one wanted the satellite at $5 million a year.
That is when Li fixed a meeting with Chandra who took him to the Essel Propack factory.
Click NEXT to read more...
Zee's Subhash Chandra wants to be a global player
Last updated on: October 23, 2012 10:21 IST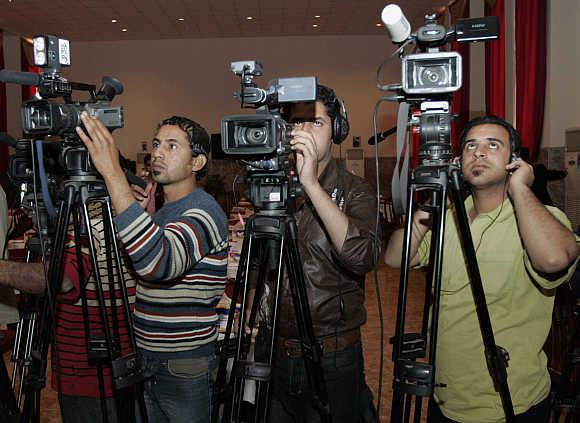 The flexi-packaging unit was one of his biggest successes. For some reason the scale of the thing (it was already the world's largest facility) and the empty tubes of Colgate and Unilever made Li change his mind. In May 1992, he signed a deal with Chandra. On October 2, 1992, Zee went on air.
It was a moment of frustration, chutzpah and the vision that television was the next big thing that helped create India's first private television channel. Chandra had managed to chew and digest what he had bitten off. Zee's journey began.
Chandra says the last two decades have gone too quickly. The only thing that really stands out in his mind is his attempt to professionalise the company. At one point he was told to let go, so that Zee could become an institution. He did it against the wishes of other family members and shareholders.
"It was during this period that Kaun Banega Crorepati and STAR's subsequent ascendance happened," says Chandra. It was the beginning of a six-year-long downward slide for Zee.
Chandra came back after he got a call saying a Zee cheque has bounced. He put Goenka along with Pradeep Guha of the Times Group in charge.
Click NEXT to read more...
Zee's Subhash Chandra wants to be a global player
Last updated on: October 23, 2012 10:21 IST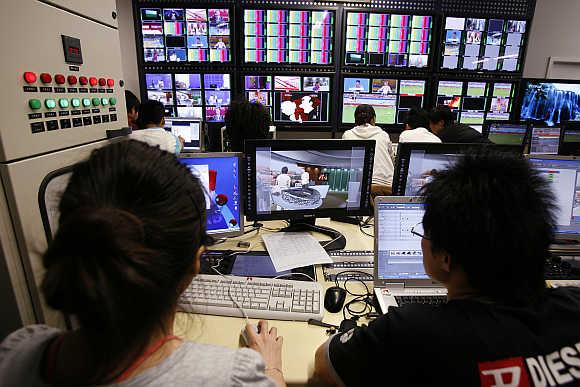 The two engineered Zee's turnaround by 2006. It hasn't looked back since. Guha left some time back. But Chandra is now unapologetic and unequivocal about one thing.
He says: "To professionalise is fine but a shareholder cannot give up responsibility. The buck stops with me."
He seems determined to do the next 20.
This interview with Chandra took place on October 3. Between the interview and the publication of this piece, two Zee News reporters were accused of demanding advertising money from Jindal Steel in return for going easy on the coal scam coverage.
The writer wrote to Chandra asking for his comments. He was scathingly dismissive of the whole controversy and refused to discuss it, saying he did not want to give it any publicity.
Source: