World's 10 STUNNING yachts
Last updated on: August 16, 2011 13:21 IST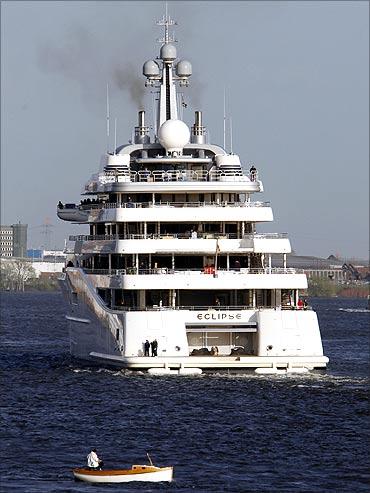 The world's largest luxury yacht is Eclipse. It beat 'Dubai' to be the No.1 among luxury yachts in 2010. Owned by some of the world's most richest people, these mighty yachts are floating palaces with all the modern amenities.
1. Eclipse (557 Feet )
Owner: Roman Abramovich
Launched on: 2010
Built by: Blohm + Voss in Hamburg, Germany
Designer: Terence Disdale
Click NEXT to know more about the world's largest yachts...

World's 10 STUNNING yachts
Last updated on: August 16, 2011 13:21 IST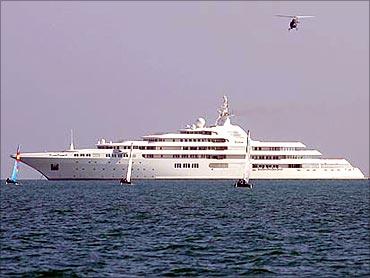 2. Dubai (532 Feet)
Owner: Sheikh Mohammed bin Rashid Al Maktoum
Launched: 2006
Builder: Platinum Yachts FZCO
Designer: Andrew Winch
Click NEXT to read more
World's 10 STUNNING yachts
Last updated on: August 16, 2011 13:21 IST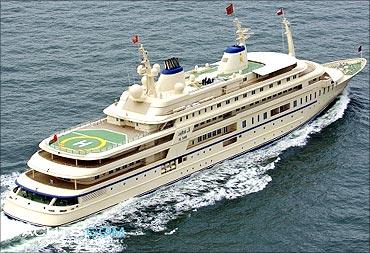 3. Al Said (508 Feet)
Owner: Qaboos bin Said al Said
Launched: 2007
Builder: L rssen Yachts, Germany
Designer: Espen Oeino International
Click NEXT to read more
World's 10 STUNNING yachts
Last updated on: August 16, 2011 13:21 IST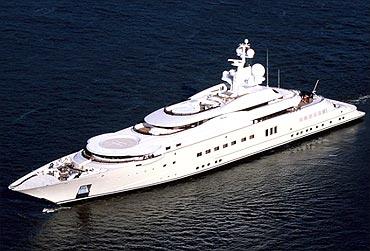 4.   Prince Abdulaziz (482 Feet)
Owner: Saudi Royal Family
Launched: 1984
Builder: Helsingor Vaerft
Designer: Maierform Maritime Technology
Click NEXT to read more
World's 10 STUNNING yachts
Last updated on: August 16, 2011 13:21 IST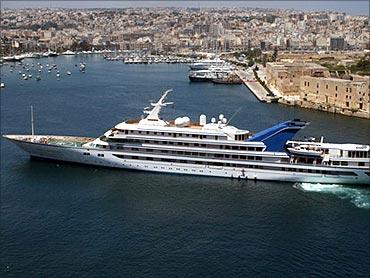 5. El Horriya (478 Feet)
Owner: Egyptian Presidential yacht
Launched: 1865
Builder: Samuda Brothers, UK
Designer: Oliver Lang
Click NEXT to read more
World's 10 STUNNING yachts
Last updated on: August 16, 2011 13:21 IST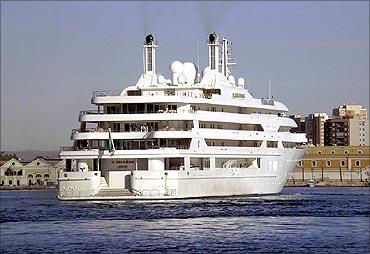 6. Al Salamah (457 Feet)
Owner: Prince Sultan bin Abdul Aziz
Launched: 1999
Builder: Lurssen and HDW, Germany
Designer: Terence Disdale
Click NEXT to read more
World's 10 STUNNING yachts
Last updated on: August 16, 2011 13:21 IST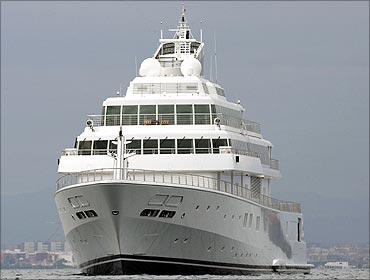 7. Rising Sun (453 Feet)
Owner: Larry Ellison and David Geffen
Launched: 2004
Builder: L rssen, Germany
Designer: Seccombe Design
Click NEXT to read more
World's 10 STUNNING yachts
Last updated on: August 16, 2011 13:21 IST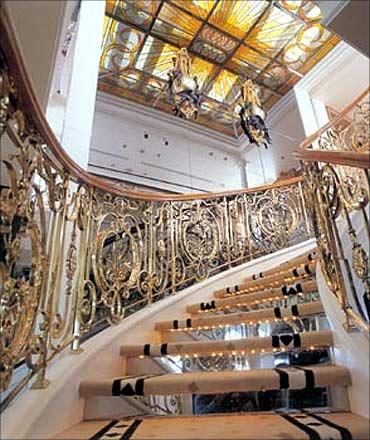 8. Savarona ( 446 Feet)
Owner: Kahraman Sadikoglu
Launched: 1931
Builder: Blohm & Voss, Germany
Designer: Gibbs & Cox
Click NEXT to read more
World's 10 STUNNING yachts
Last updated on: August 16, 2011 13:21 IST
9. Al Mirqab (436 Feet)
Owner: Emir of Qatar
Launched: 2008
Builder: Peters Schiffbau, Germany
Designer: Tim Heywood
Click NEXT to read more
World's 10 STUNNING yachts
Last updated on: August 16, 2011 13:21 IST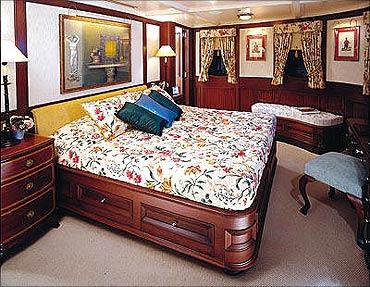 10. Octopus (414 Feet)
Owner: Paul Allen
Launched: 2003
Builder: Lurssen, Germany
Designer: Espen ino Naval Architects