Why Ranbaxy's big setback is not yet over
September 18, 2013 10:28 IST
Problems do not seem to thin for Ranbaxy Laboratories.

The US Food and Drug Administration has extended the ongoing consent decree with the company for its Paonta Sahib (Himachal) and Dewas (Madhya Pradesh) units to its third and newly commissioned manufacturing facility at Mohali (close to Chandigarh), which had attracted an import alert from the regulator on Friday.
"The Mohali facility be subject to certain terms of the consent decree of permanent injunction entered against Ranbaxy in January 2012," said the American regulator on Monday.
The consent decree means Ranbaxy would be barred from supplying any products from Mohali to the US until it takes all corrective action to the latter's satisfaction.

FDA will re-inspect the facility before giving a go-ahead.
Click NEXT to read further. . .
Why Ranbaxy's big setback is not yet over
September 18, 2013 10:28 IST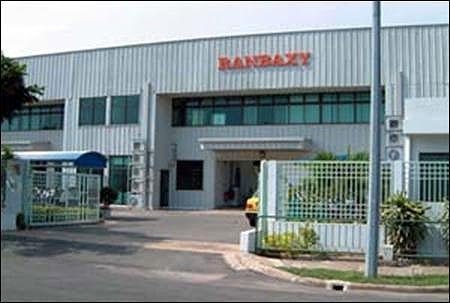 FDA says Ranbaxy, owned by Japan's Daiichi Sankyo, is also required to hire a third-party consultant to conduct a thorough inspection of the Mohali facility and certify to the regulator that the facilities, methods, processes and controls are adequate to ensure continuous compliance with its good manufacturing norms.
Experts say the process is expected to take no less than two to three years.
Implications
Meanwhile, the company might be unable to file new applications as well from the facility.
Also, "while it is a relief to some extent that the Mohali unit is covered under the consent decree . . . it doesn't take away the fact that it could imply an additional penalty for the company and also impact on the profit and loss," said Sarabjit Kour Nangra, vice-president-research, pharma, Angel Broking.
Click NEXT to read further. . .
Why Ranbaxy's big setback is not yet over
September 18, 2013 10:28 IST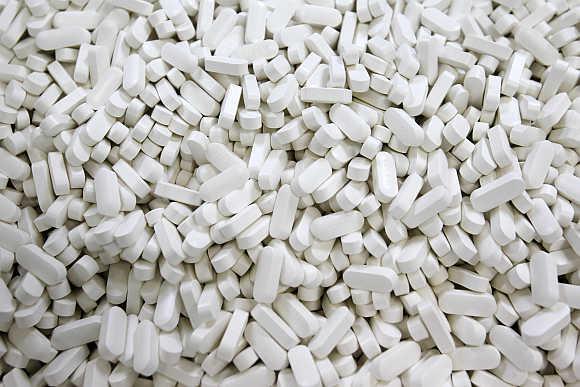 Analysts also say the company's cost on remediation measures is likely to go up significantly, impacting profitability in the coming years.
Ranbaxy said it received a communication from FDA late on Monday and would review the details.
The company added it will 'continue to fully cooperate. . . and take all necessary steps to resolve the concerns at the earliest'.
Ranbaxy was hopeful of an early resolution of these concerns, it said.
Since Ranbaxy was currently not supplying any products from the Mohali factory to the US, it is unlikely to see any immediate impact on revenue.
However, investors see a bigger risk on the company's future, as it is likely to miss on big opportunities in the US.
A large number of pending applications filed from the Mohali unit, seeking approval for generic drugs, will now get stuck with the FDA, unless the company manages to shift these to its US facility.
Click NEXT to read further. . .
Why Ranbaxy's big setback is not yet over
September 18, 2013 10:28 IST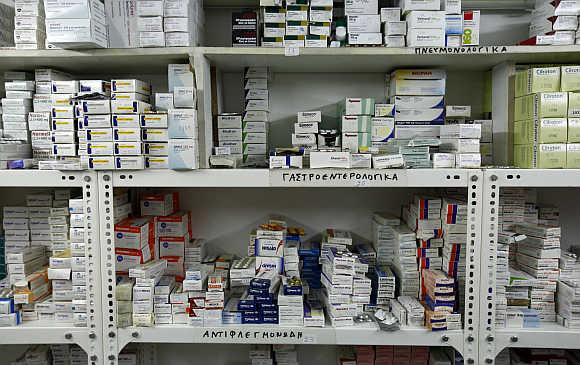 According to industry officials, there are 16-18 applications from the Mohali plant awaiting approval.
Among key products, with exclusive marketing rights for 180 days, the Street was expecting launch of the generic versions of Diovan, Valcyte and Nexium over the next 12 months.
With the new development, the launch of these products by Ranbaxy is uncertain, analysts said.
With Mohali coming under a scanner, too, all three major units of Ranbaxy in India are now barred from supplying to the US, the world's largest drug market.
The company is now dependent on the US-based Ohm Laboratories to sell medicines.
The Mohali unit was considered crucial for the company as it was planned to shift products from Ohm, which was facing serious capacity constraints following regulatory enforcements on the Paonta Sahib and Dewas units.
Click NEXT to read further. . .
Why Ranbaxy's big setback is not yet over
September 18, 2013 10:28 IST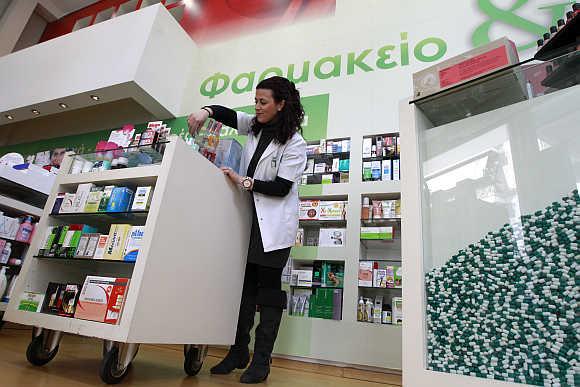 Investor concerns
Investors and other stakeholders are also concerned as they see the company failing to resolve issues with the American regulator despite repeated enforcements and a new management.
"We note that this development has occurred despite the company spending almost five years in resolving quality compliance issues raised (first) by the FDA in 2008.
"This could weigh heavily on investor confidence in particular, as these issues come under the leadership of the new management," brokerage Motilal Oswal said in a note.
While consent decrees are usually signed between the company and regulator, FDA has in this particular incident exercised its authority under a provision in the earlier consent decree to extend the existing one to the Mohali facility, after an inspection determined violations.
FDA officials came for inspection to Mohali duing September and December 2012, and identified significant violations of manufacturing norms, including failure to adequately investigate manufacturing problems and failure to establish adequate procedures to ensure manufacturing quality.
Click NEXT to read further. . .
Why Ranbaxy's big setback is not yet over
September 18, 2013 10:28 IST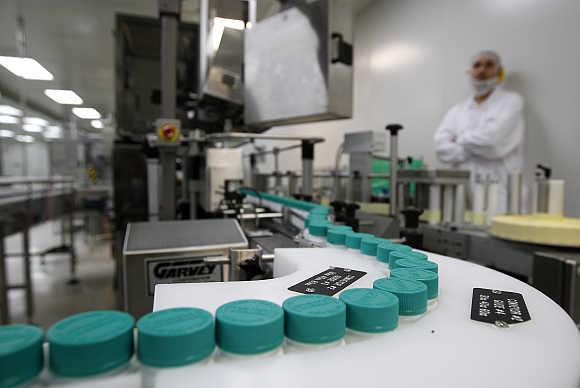 After experiencing a dip of a little over 30 per cent on Monday following the import alert on Mohali, the Ranbaxy scrip bounced back a little on Tuesday to close at Rs 330 on the BSE exchange, up 3.5 per cent from its previous close.
We expect to close $1.8-billion deal with Agila by year-end: Mylan
American generic drug major Mylan Inc said on Tuesday that so far it expects to close its proposed acquisition of Strides Arcolab's injectible arm Agila Specialities by end of this year, as was scheduled earlier.
Agila Specialities' sterile manufacturing facility 2 in Bengaluru received a warning letter from the US Food and Drug Administration on Monday because of violations of good manufacturing norms.
"Based on what we know today, we continue to expect to close the Agila acquisition in Q4 2013 and do not expect that the matter will have a material impact on our financial assumptions with regard to our combined business," Nina Devlin, vice president, global communications, at Mylan, told Business Standard in an e-mail response.
Source: