Why FIIs are in love with 'desi' stocks
March 10, 2014 14:30 IST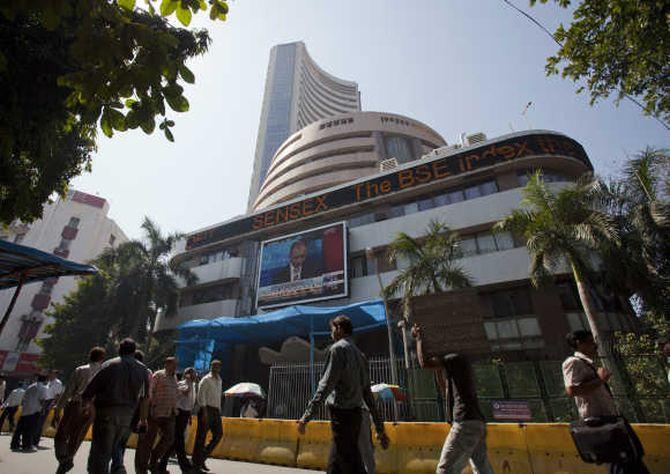 In comparison to European and US markets, India is doing better. And this has prompted FIIs to pour money into its capital market for higher returns.
Two of every three dollars ever invested by foreign institutional investors (FIIs) in Indian markets have come in the past five years despite India's economic prospects being far from rosy in the period.
These deep-pocketed investors have put in Rs 4.66 lakh crore ( Rs 4.66 trillion) over the past five years, or 67.53 per cent of the total FII flows on record dating back to the financial year 1992-93, according to data from the Securities and Exchange Board of India.
Their appetite for Indian stocks was a result of the loose monetary policy followed by central banks in the US, Japan and Europe as global investors borrowed cheap in these countries and poured money into riskier emerging markets for higher returns.
Click NEXT to read more....
Why FIIs are in love with 'desi' stocks
March 10, 2014 14:30 IST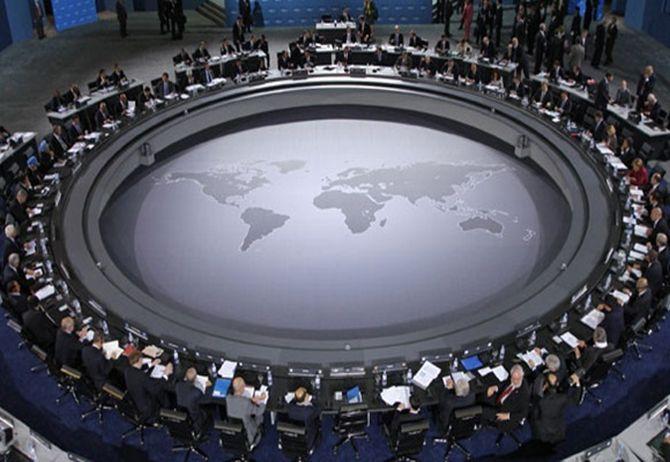 Raamdeo Agrawal, joint managing director at Motilal Oswal Financial Services says, "It reflects the liquidity that has come about as a result of global stimulus packages."
The average annual net buying figure for FIIs has been Rs 93,309 crore ( Rs 933.09 billion) in the past five years. This is more than seven times the average annual figure for the previous 17 years on record (Rs 13,192 crore).
Vineet Bhatnagar, managing director at PhillipCapital, says India's relative outperformance amongst its peers has helped bring in investors even after the stimulus packages began to be withdrawn. The US has already decreased its liquidity infusion from $85 billion a month to $65 billion.
"There was a sense over the last couple of months that money would go out of emerging market countries towards the developed markets but not all emerging markets will be affected in the same way. Comparatively, India is doing better than other emerging markets and the fundamental story is also showing signs of improvement," he says.
Click NEXT to read more.....
Why FIIs are in love with 'desi' stocks
March 10, 2014 14:30 IST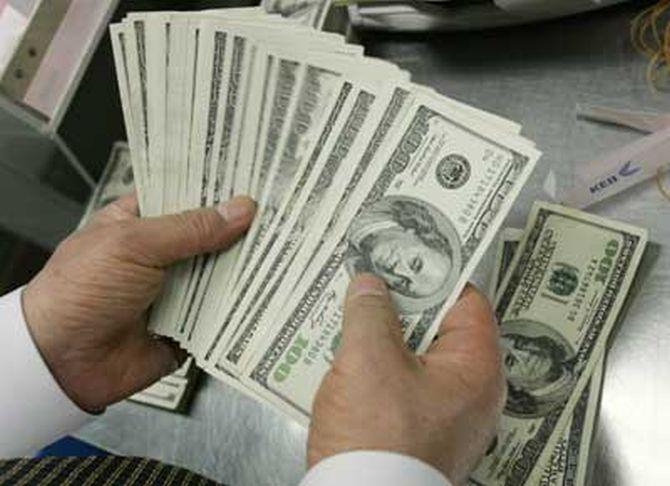 Incidentally, foreign investments in India's stock markets are the fourth highest on record this financial year, with three weeks still left to go. The other three years with higher inflows have all been in the five-year period.
The highest FII flows in a single year amounted to Rs 1.4 lakh crore (Rs 1.4 trillion) in FY 13. FIIs were net buyers by Rs 1.1 lakh crore (Rs 1.1 trillion) in FY11. They have been net buyers by Rs 62,432 crore (Rs 624.32 crore) in the current financial year so far.
Motilal Oswal Financial's Agarwal says there is still room for more FII inflows into India. "Global capital is still slightly under-allocated as far as India is concerned, so there is room for further inflows. Secondly, global investors have allocated more money to bonds than equities, which also leaves room for further flows.
However, investors are likely to keep an eye on the big political event coming up in the form of the elections," he says.
Click NEXT to read more..
Why FIIs are in love with 'desi' stocks
March 10, 2014 14:30 IST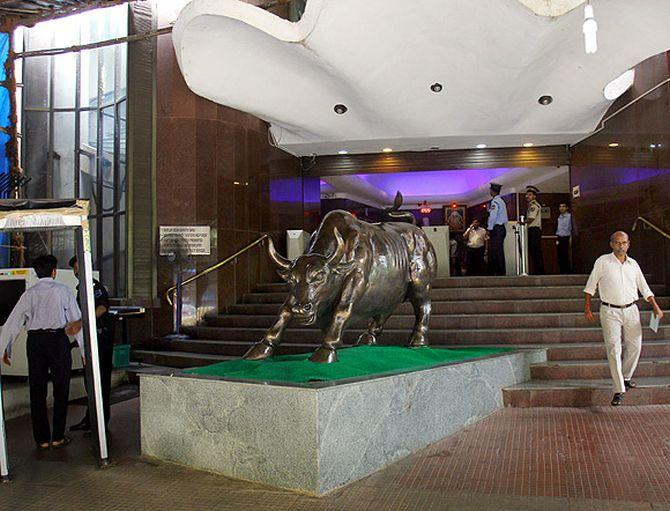 Managing director at Dalton Capital Advisors (India), U R Bhat, a registered FII, sounds a note of caution. "The tapering began in 2014 and inflows since have been a fraction of what was seen in the same period last year when the stimulus was still in place. As the tapering gathers more speed, the effect is likely to become more marked," he says.
Interestingly, there have only been two years of outflows since 1992-93. FIIs were net sellers by Rs 717 crore ( Rs 7.17 billion) in FY99 and by Rs 47,706 crore ( Rs 477.06 billion) in FY09.
Source: