War on made-in-India drugs comes to US Capitol Hill
March 20, 2014 14:30 IST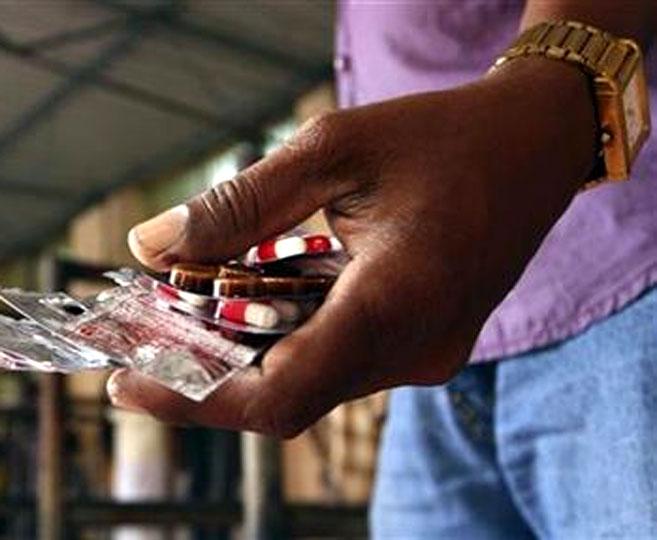 In the first of a three-part series starting today, Aziz Haniffa throws light on the shocking revelations of a Ranbaxy insider.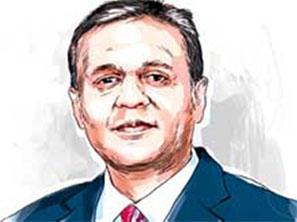 At a recent Capitol Hill briefing Ranbaxy whistleblower Dinesh Thakur (left) told senior Congressional staffers and representatives of the White House, the State Department and the Food and Drug Administration that data confirms that 'one in five medicines that are manufactured and distributed in India are spurious.'
Thakur is the whistleblower in the case against Ranbaxy Laboratories, which was unsealed last May where the company pleaded guilty to seven counts of felony in a US court and agreed to pay $500 million in penalties.
He has first hand experience of working outside the US where many of America's drugs are manufactured today, including at Ranbaxy in India, where he witnessed fraudulent manufacturing and adulterated drugs.
Appearing with medical academicians and researchers to provide a critical appraisal of the FDA's failed attempts to monitor and track the substandard generics that are produced and exported by India, he said, "My case against Ranbaxy in India and what happened with Heparin in China, demonstrate that unscrupulous actors in the global supply chain take advantage of gaps in our regulation for financial gain… Economically driven adulteration has become a new category of fraud."
Please click on NEXT to read more...
War on made-in-India drugs comes to US
March 20, 2014 14:30 IST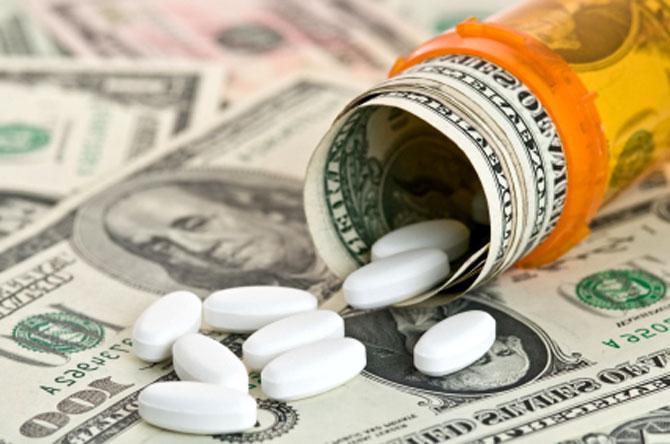 Thakur told a gathering of over 50 Congressional staffers from various committees of the House and Senate that have jurisdiction over the FDA and drug-related matters, that although legislation currently circulating in the Congress, titled Drug Quality and Security Act (HR 3204), "addresses risks to the pharmaceutical supply chain from the point the product leaves the manufacturing facility to the dispensation of the drug to the patient, it does not, however, address the inherent quality of the product, which may be compromised by the manufacturers intentionally for financial gain. This is an area of risk that we need to get a better handle over."
The briefing followed on the heels of FDA Commissioner Margaret Hamburg's first official visit to India where she signed a 'statement of intent' to cooperate with India in various regulatory aspects, including 'joint inspections' to ensure the integrity of the drugs produced in the country.
India is the largest exporter of generics to the US by volume, with supplies from 35 companies in the country. The nation has around 320 FDA-approved pharma facilities, the largest number outside the US.
Click on NEXT for more...
War on made-in-India drugs comes to US
March 20, 2014 14:30 IST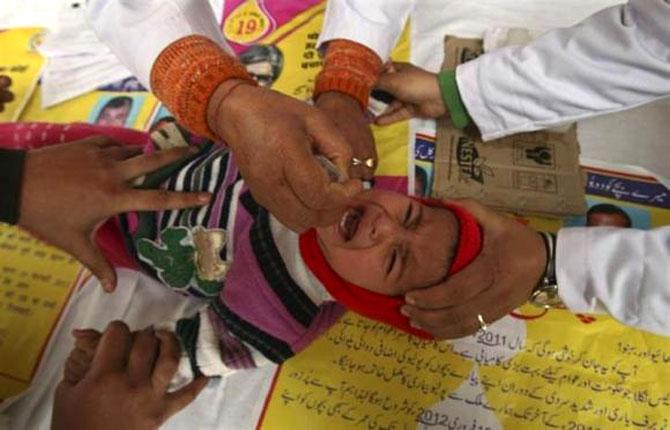 Moreover, India's pharmaceutical exports increased 10 per cent to $14.6 billion during 2012-13, with shipments to the US accounting for about 26 per cent of the total.
Thakur said he was glad that Hamburg had visited India to foster 'a dialogue with the Indian regulator and pharmaceutical manufacturers located in India, particularly since India 'supplies over 50 per cent of America's finished formulations.'
But he was not optimistic about a positive outcome. 'In order for the efforts made by the FDA to produce desired results, we need able and willing partners in the overseas regulators,' he said.
Unfortunately, their objects are more aligned with promoting commercial interests of their industry than focusing on public health.
Thakur said while the FDA was making every effort, incentives are needed to be aligned for 'pharmaceutical companies located overseas to play by our rules.
"As much as the FDA expands its footprint in countries like India and China," he elaborated, "it cannot replace the role of a national regulator whose job ought to be to protect public health by guaranteeing good quality medicines for its people."
"I wish regulators overseas were as capable and competent as the FDA — unfortunately, they are not," he said. "In fact, the Parliament of India has called the Indian regulator incompetent and corrupt."
To make his point he not only cited data about the spurious medicines in India, he also spoke of how recently 'antibiotics administered intravenously to infants in the state of Kashmir did not have any active ingredient in it, leading to deaths of several hundred children.'
"Clearly, we need a competent and effective national regulator in countries which provide medicines for the US marketplace to work collaboratively with ours," he added.
Click on NEXT for more...
War on made-in-India drugs comes to US
March 20, 2014 14:30 IST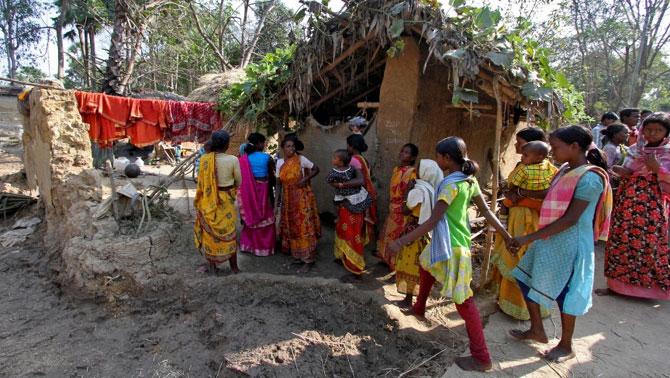 Thakur asked Congress and the administration to consider three proposals, which he said could help address this problem to a large extent.
First, he called for incentivising the countries 'that supply our medicines to upgrade their skills, comply with our quality standards and improve public health for their own citizens.'
For this he recommended the carrot-and-stick approach: "As much as it wants to educate and train foreign regulators, please also consider punitive action against repeat offenders."
Second, he called for making the reporting of drug substitution — substituting a brand drug for a generic due to lack of effect — mandatory. "We just do not have enough data to really understand what impact generic substitutions have on our public health," he said.
"While lack of effect cases are reported to the FDA Medwatch, we need additional data to better understand whether the lack of effect was due to a generic substitution."
Third, Thakur said the pharmaceutical industry should be made to 'monitor its supply chain for economically driven adulteration, especially from sourcing ingredients to manufacturing the product.'
"We need to complement the existing track and trace legislation to make sure that the other half of the supply chain is also monitored continuously for risks from global sourcing and manufacturing. After all, what good is it to track and trace a product that is adulterated in the first place?"