FM proposes greater autonomy to public banks
July 10, 2014 12:09 IST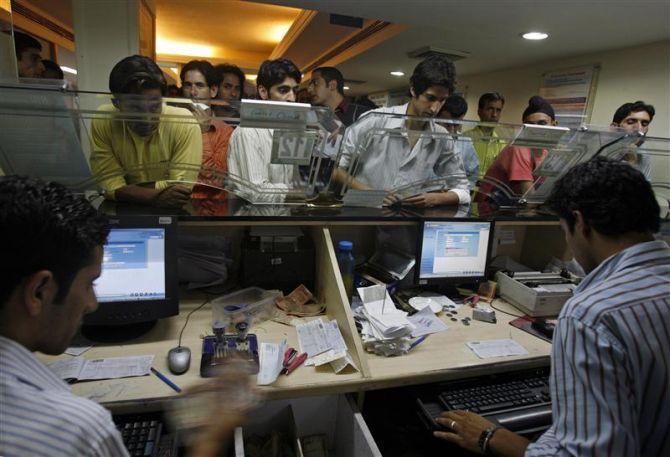 Proposing to provide greater autonomy to public sector banks, Finance Minister Arun Jaitley today said these lenders would require Rs 2.40 lakh crore (Rs 2.40 trillion) capital by 2018 to meet global Basel III norms.
"To be in line with the Basel III norms, there is requirement to infuse Rs 2.40 lakh crore as equity by 2018 in our banks (public sector banks)."
"To meet this huge capital requirement, we need to raise additional resources to fill this obligation," he said in the Budget speech in Parliament. A large part of this fund would be raised through public offers made to retail customers, he said.
"While preserving the public ownership, the capital of these banks would be raised by increasing the shareholding of capital in the phased manner through sale of shares largely through retail common citizen in the country," he said.
"Thus, while the government would continue to hold majority shareholding, the citizen of India will also get direct shareholding in the bank which they currently hold indirectly," he added.
Besides, he said government would look into the issue of providing greater autonomy to the boards of banks. "We will also examine the proposal to give greater autonomy to banks while making them accountable," he said.
The interim budget had announced infusion of Rs 11,200 crore (Rs 112 billion) in public sector banks to enhance their capital in the current financial year.
Presently, there are 27 public sector banks including SBI and its subsidiaries.
Please click here for the Complete Coverage of Budget 2014 -15
© Copyright 2022 PTI. All rights reserved. Republication or redistribution of PTI content, including by framing or similar means, is expressly prohibited without the prior written consent.