To cut cost, Infy to use more offshore sites
March 04, 2014 08:29 IST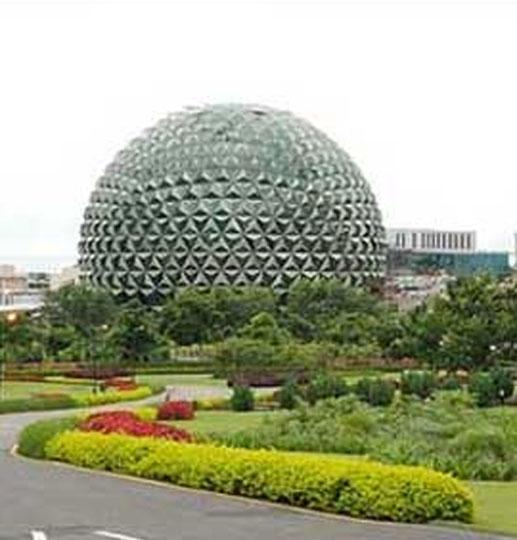 Company aims to increase use ratio to 85-90%

Infosys plans to increase its dependence on offshore locations for IT services delivery as a part of a cost cutting drive, sources said. The Bangalore-based company has been grappling with increasing onsite wage costs in the past few quarters.

According to sources, Infosys is now testing with five or six global clients, mostly belonging to the US, to ensure the maximum possible delivery of services from offshore locations before rolling this out across its client base. Based on the outcome of the test results, the company will increase the proportion of offshore delivery up to 85-90 per cent from 74-75 per cent at present.

"We have done some pilot works, taking up some small (outsourcing) projects predominantly in North America and the UK. Typically, we would like to have an onsite-offshore mix of 15:85, and there are some cases where the share of offshore can go even up to 90 per cent," said the sources.
Click on NEXT for more...
To cut cost, Infy to use more offshore sites
March 04, 2014 08:29 IST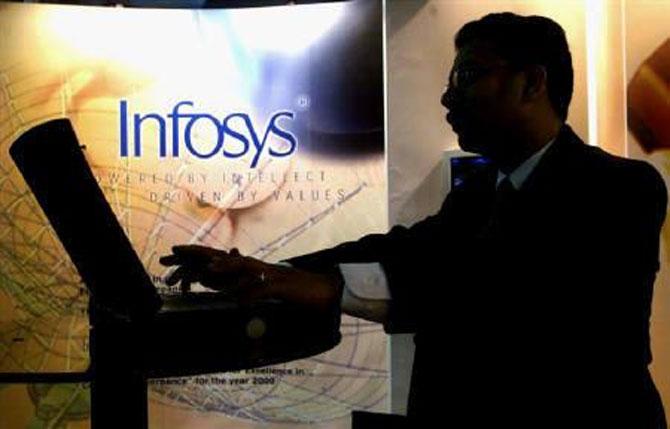 Second try
They added: "The idea behind this pilot is to make our delivery model much more efficient so that we can do more offshore works. It will also help us manage our costs better," the sources added. The company declined to comment. "We do not discuss operational matters with media," a company spokesperson said in response to an email query.

This is not for the first time that Infosys is trying its hands on optimally using offshore locations for delivery of services to its global clients. In 2010, when almost every country, including the US, was talking tough against the use of offshore employees after the tough economic cycle, Infosys had also mooted a similar extreme offshoring model.

SAVITA KIRLOSKAR/FILES
To cut cost, Infy to use more offshore sites
March 04, 2014 08:29 IST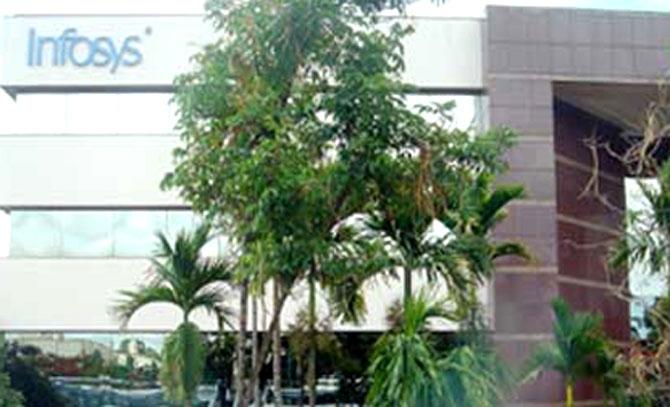 However, it could not make much headway owing to changing market dynamics and reluctance of the clients to move more works to offshore. Infosys' rethinking on the global delivery model now is said to be an offshoot of the stiff competition the company is facing at the market place as well as the pressure to improve its profit margins.

In a recent analysts' meet, Infosys co-founder and Executive Chairman N R Narayana Murthy had expressed concern over the increase in onsite salary costs during the past year.

"Our aim at this point of time is to do three things. One, to bring a certain level of cost optimisation. Our costs have ballooned rapidly in the last two-three years. Just to give you an idea, our onsite compensation was about 36 per cent of the total revenue in 2010-11 and went up to 46 per cent in 2012-13," Murthy said at the Bank of America Merrill Lynch investor conference last month.
Source: