The little big men who made Modi's big day
March 03, 2014 08:48 IST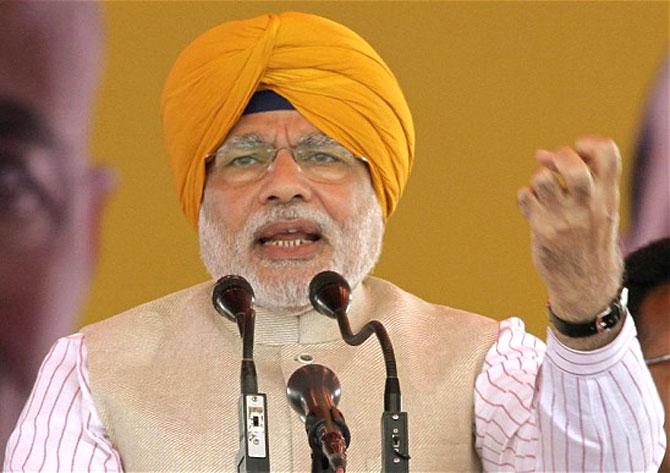 A handful of not-so-famous businessmen provided the platform for Narendra Modi to unveil his governance agenda.
When Narendra Modi, the Bharatiya Janata Party (BJP)'s prime ministerial candidate, unveiled his governance agenda at the India Economic Convention earlier this week, it was a handful of entities that helped provide the platform.

The convention, which brought together economic experts and industry captains, was organised by Delhi-based think tank India Foundation, run by academician Rakesh Sinha, and sponsored by five not-so-big corporate names.

Only one was from an established business family, Kolkata's Ruia group. Promoter Pawan K Ruia (left) is famous for his penchant for deals, the most famous being the Dunlop acquisition.
Though his tag of 'turnaround man' is under threat, with Dunlop facing a winding-up order, the group website says it is "one of the fastest growing multinational industrial conglomerates of India, renowned for its special management techniques.
Under the leadership of its chairman, Pawan K Ruia, the group has seen meteoric inorganic growth through critical technology acquisitions."
Click on NEXT for more...
The little big men who made Modi's big day
March 03, 2014 08:48 IST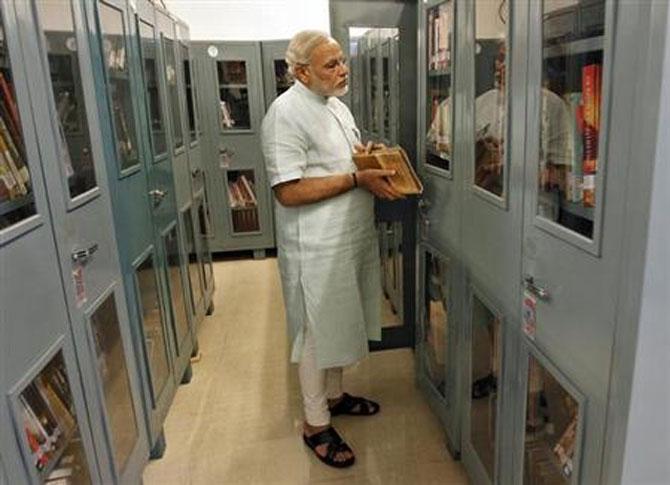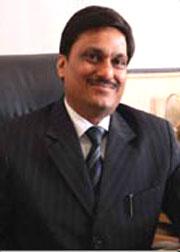 Among the sponsors were two city-based brokerages SMC Global and Globe Capital. SMC Global, promoted by S C Aggarwal, Mahesh Gupta and D K Aggarwal (left), was founded in 1994. Today, it is one of the largest brokerages based here.
Through the years, SMC has expanded to other cities such as Mumbai, Kolkata, Chennai, Ahmedabad, Jaipur, Hyderabad and Bangalore.
It also claims to have expanded globally. SMC is a regular sponsor of events organised by industry associations such as the Associated Chambers of Commerce & Industry of India.
"It was a good marketing opportunity for us," an official from the company told Business Standard.
Click on NEXT for more...
The little big men who made Modi's big day
March 03, 2014 08:48 IST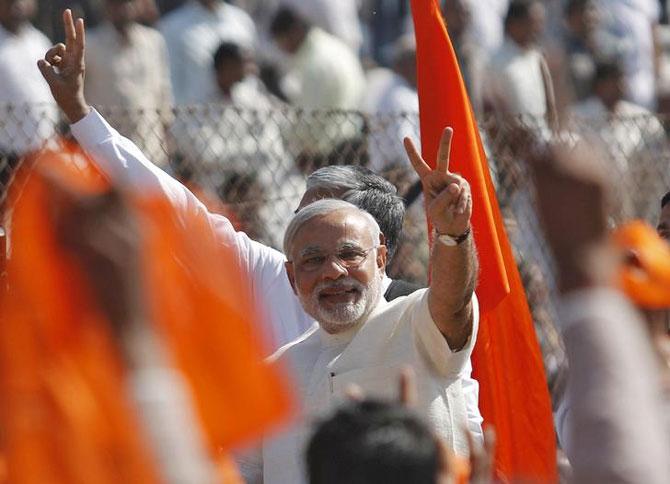 A day after the National Spot Exchange Ltd (NSEL) scam broke out in August 2013, the Securities and Exchange Board of India had barred SMC from taking new business for three months, owing to alleged violations related to reporting of margins and delay in collection of dues from trading members. Subsequently, the order was upheld by the Securities Appellate Tribunal.
In 2008, Globe Capital, the other brokerage, was also associated with NSEL as its clearing member. Promoted by chartered accountants Ashok Kumar Agarwal and Yashpal Mendiratta, Globe had received equity investment of about $42 million from Citi Venture.
It claims to be one of the largest clearing members in the equity derivatives market. Globe's Agarwal told Business Standard the idea behind the event was to understand the views of the prime ministerial candidate as a stakeholder in the country's future. On sponsoring the event, he said, "One gets visibility and importance, as this was an event attended by important business people."
Click on NEXT for more...
The little big men who made Modi's big day
March 03, 2014 08:48 IST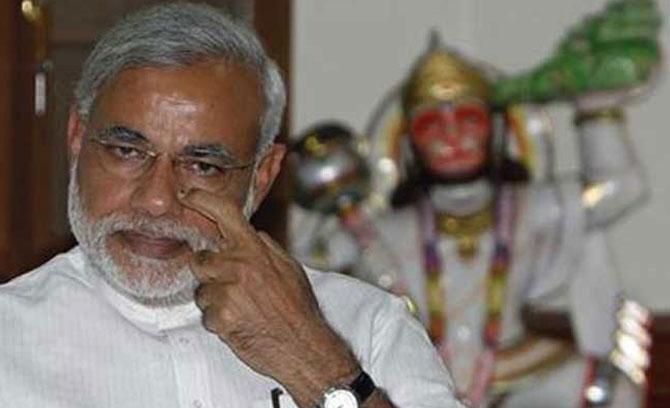 Earlier, Agarwal has faced regulatory action for alleged violations of takeover laws with regard to group company A to Z Consultants.
Another entity related to the securities market was Param Capital Research. Run by Mumbai-based market professional Mukul Agarwal, this entity is even more low-key than the other two. In a profile on the website of Supreme Industries, in which Agarwal serves as an independent director, he is described "as a commerce graduate from Bombay University.
Currently, he is an investor and trader in the capital market. He is a director of Namah Capital Resources (a member of the National Stock Exchange), Param Capital Research Pvt Ltd (a member of the BSE derivatives segment) and Pranam Reality. He is also a member of the Multi Commodity Exchange."
Click on NEXT for more...
The little big men who made Modi's big day
March 03, 2014 08:48 IST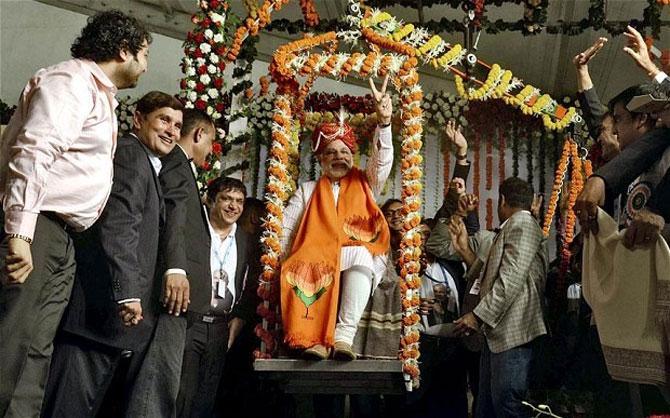 One of the people involved in organising the event said smaller securities firms were settled for because the foreign investment banks wanted a platform be provided for their own investors and clients, which the foundation was not very keen on.

Quantta Analytics, the other Kolkata-based sponsor, is promoted by Bhawri family and is into big data. The company has built software-as-a-service for location analytics — the science of understanding a business geographically.
The application runs proprietary algorithms to create connections between external factors such as socio-economic indicators, demographics and competition and one's business performance, the company website says.
A Delhi-based employee of Quantta said the sponsorship deal was carried out by the top management in Kolkata. He added further details would be available only on Monday.
Source: