Men behind top Indian tycoons' success
Last updated on: November 25, 2010 12:21 IST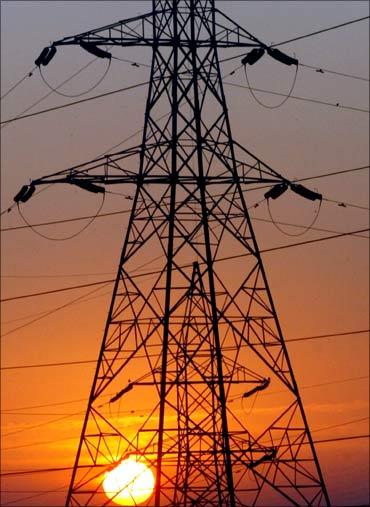 In 2005, Lanco Infratech was a bit player in the power sector with 400 Mw capacity. Come March 2011 and Lanco will have 4,000 Mw capacity, making it among the largest power producers in the private sector.
The credit for this goes to chairman L Madhusudan Rao and Man Friday G Venkatesh Babu. Rao provided the vision for growth and Babu implemented it.
Rao was quick to spot Babu. In 2003, Babu joined Lanco as vice president finance for one of its projects, but in two years was elevated to director (finance), and the very next year to joint managing director.
Under Babu, the company grew from two power plants with 400 Mw in 2005 to six plants with 2,000 Mw.
Click NEXT to read on . . . 
Men behind top Indian tycoons' success
Last updated on: November 25, 2010 12:21 IST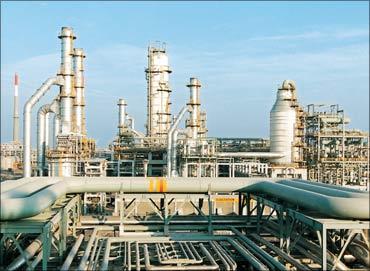 It raised Rs 1,000 crore (Rs 10 billion) through an IPO, which was oversubscribed three times, and is scaling up faster than the bigger players.
Behind every successful Indian promoter is a strong CFO -- or, a second-in command -- who has been key to a company's success: PMS Prasad at Reliance Industries, Amitabh Jhunjhunwala at R-ADAG, Tarun Jain at Vedanta, Ravi Nedungadi at UB Group, Venkatesh Babu at Lanco Infratech, Issac George at GVK Group, NK Jain and Seshagiri Rao at JSW, and A Subba Rao at GMR Group, to name a few.
They have some of the sharpest minds in the country, helping their companies raise money at rates that are often cheaper than those at which governments borrow.
They sew together deals that bring new markets, technology or millions of dollars in equity. And yet, many of them prefer to work behind the scenes, dodging the limelight. Tarun Jain, who is seen as the man behind Anil Agarwal, requested us to keep him out of this study.
Click NEXT to read on . . . 
Men behind top Indian tycoons' success
Last updated on: November 25, 2010 12:21 IST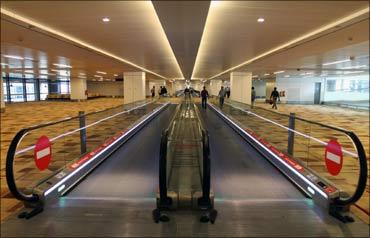 What's common between them is the immense trust they enjoy of the promoters. "Besides functional expertise, you need to stand up to your conviction," says GMR Group CFO Rao.
For instance, a promoter could be driven by short-term interests, but it's often the job of the CFO to put in place checks and balances; to look at the long-term interests of the company. "So, strength of character is very important. You need to stand up, courageously," says Rao.
Building trust is often an education for the promoter. '' promoter may not listen to you initially. But if your thought process is right and it is the right thing to do, a promoter will listen,'' says another executive.
The key attributes of such a person: a blend of character and competence; leadership, people and networking skills.
Click NEXT to see a few examples . . . 
Men behind top Indian tycoons' success
Last updated on: November 25, 2010 12:21 IST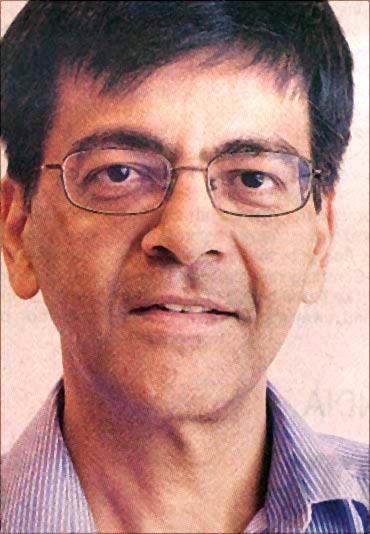 Amitabh Jhunjhunwala
Anil Ambani's chief strategist in the Ambani brothers' battle over the Reliance empire is known for his sharp financial acumen. Jhunjhunwala is a key member of Anil's leadership team and vice-chairman of Reliance Capital Ltd, with primary responsibility for the financial services and media & entertainment businesses.
A chartered accountant, Jhunjhunwala rose to become treasurer of the undivided RIL, and along with RIL CFO Alok Agarwal, drove its impressive fund-raising exercises. He quit RIL in 2005 and became Anil's spokesperson.
When the Reliance-ADA Group was formed, he helped Anil raise money and sew-up deals like Adlabs and AMP Sanmar.
He was a key strategist in the gas dispute case, working closely with J P Chalasani. Recently, he was instrumental in forming joint ventures with major US companies, including Steven Spielberg's DreamWorks Studios and CBS. He is married to Tapoti, and has one son, Abhinav.
Click NEXT to read on . . . 
Men behind top Indian tycoons' success
Last updated on: November 25, 2010 12:21 IST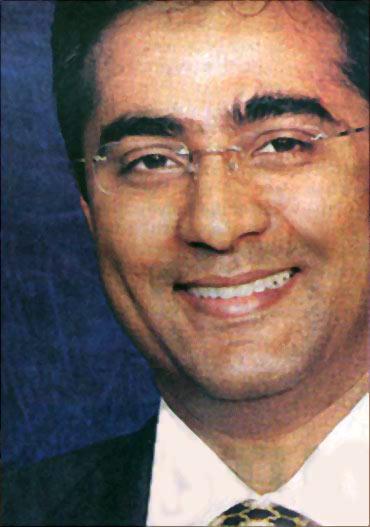 G Venkatesh Babu
His career path could be the envy of many. At 39, he was one of the youngest professionals to be promoted as managing director of an infrastructure firm, achieving this feat with two double promotions.
In 2003, Babu joined Lanco Infratech as vice president (finance) for one of its power projects in Chennai. Soon, he won the trust and confidence of Lanco's promoter:
Chairman Madhusudan Rao, who took charge after founder-chairman Rajgopal Lagadapati quit in 2004 to join active politics.
A chartered accountant and cost accountant, Babu has experience in developing infrastructure projects, commercial banking, project finance, and fund raising.
Prior to joining Lanco Group, he worked with Dutch logistics major TNT Post, Indbank Merchant Banking, French banking group Credit Agricole Indosuez/Calyon and as CEO of a BPO firm. He currently oversees Lanco's initiatives in various businesses, including strategy & group financing.
Click NEXT to read on . . . 
Men behind top Indian tycoons' success
Last updated on: November 25, 2010 12:21 IST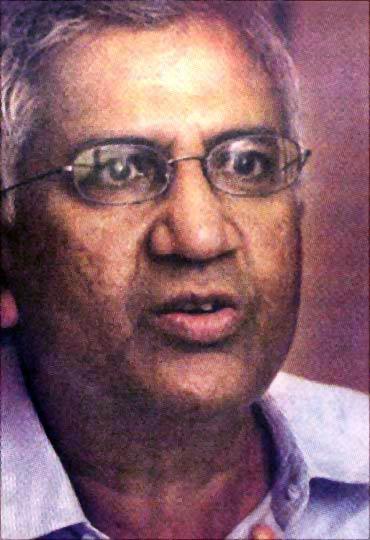 P M S Prasad
If Reliance Industries' petroleum business was an independent company, he would be heading one of the largest companies in India.
He was instrumental in implementing two world-class refineries at Jamnagar, a natural gas field that today accounts for 40 per cent of all hydrocarbons produced in the country.
He is recognised for helping RIL morph from a refining and petrochemicals group into a vertically diversified E&P business.
As head of petroleum and refining business -- the key driver of RIL's profits -- the 58-year-old executive director was the second homegrown professional after SS Kohli to get a seat on the RIL board last year.
Chairman Mukesh Ambani zeroed in on Prasad, known for his man management skills and detailed planning, to give the Ambani family-dominated board a professional face.
The engineering graduate was also RIL's representative in the gas dispute hearings in the Supreme Court.
Click NEXT to read on . . . 
Men behind top Indian tycoons' success
Last updated on: November 25, 2010 12:21 IST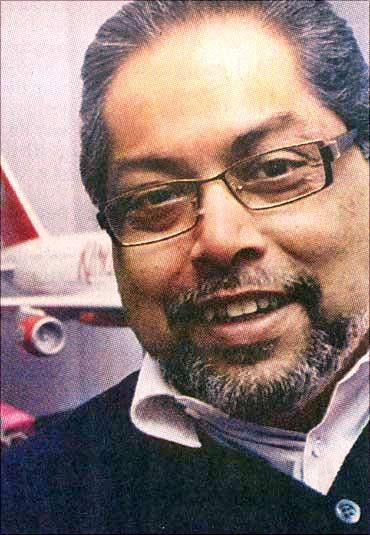 Ravi Nedungadi
In mid-2005, when the UB Group made a Rs1,300-crore offer to buy out rival Shaw Wallace, it came down to few small details. When the offer letter had to be given to sellers Kishore Chabbria's wife and daughters, the lawyers had drafted a complex document.
Nedungadi, who is simply Ravi to boss Vijay Mallya, realised that this could raise suspicions. Mallya had been engaged in a bitter war with Chhabria's family for over a decade. To allay any suspicion, Nedungadi handwrote a three-page offer letter, which set the ball rolling.
Mallya then mooted the idea of a public offer for minority shareholders, which finally sealed the deal and catapulted United Spirits into the big league.
It made the liquor business profitable, attracted investors, and helped Mallya acquire Whyte & Mackay, start an airline and buy another. He complemented Mallya's vision with a feet-on-the-ground approach, focusing on financial basics.
Source: