Why fresh IT graduates may not get jobs
October 29, 2013 12:55 IST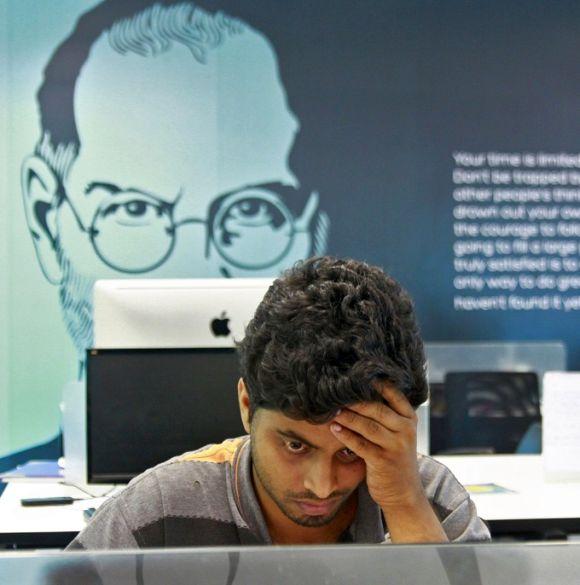 With improvement in demand for their segment, information technology (IT) companies are expected to raise the hiring of fresh college graduates.
However, unlike in earlier years, when companies were doing mass recruitment from campuses, more of IT companies are seen as slowly moving towards off-campus hiring.
It appears nobody wants to take a chance by creating a huge bench of skilled personnel who then need to be fully utilised.
Instead, the preference is for off-campus hiring as the need arises, putting them on projects as early as possible, so that clients can be billed almost from the first day.
Click NEXT to read more…
Why fresh IT graduates may not get jobs
October 29, 2013 12:55 IST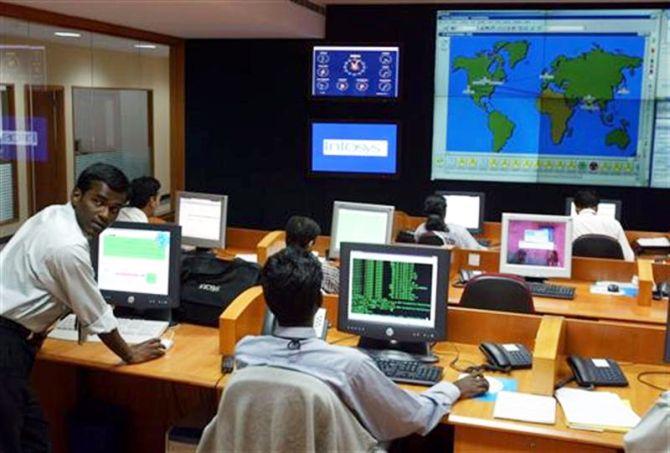 "We use both the campus and off-campus strategy. However, the share of off-campus has gone up from around 10 per cent in our initial years to almost 40 per cent of our total fresher hiring," said Anand Talwar, senior vice-president (Sr VP), talent management, at ITC Infotech, a mid-sized IT services company.
Adding: "In business, we always rely on some projections. If we know we are going to get a business in Q4 (fourth quarter) of this year, then I can go off-campus in Q3, hire people and provide training, so that they can be immediately deployed on a project. Why shall I hire them in Q1 and make them sit on the bench (the term for personnel without a project) till Q4?"
Off-campus hiring is increasing, says Kris Lakshmikanth, chairman of Headhunters India, primarily to cut bench cost.
Click NEXT to read more…
Why fresh IT graduates may not get jobs
October 29, 2013 12:55 IST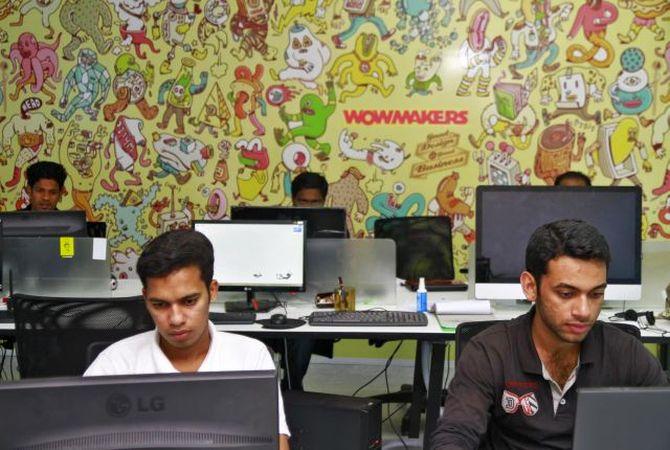 In an earlier interview to Business Standard, Naveen Narayanan, Sr VP - human resources, at HCL Technologies had said the company was recruiting off-campus to reduce training time.
"This (off-campus hiring) is natural, that organisations will hire in need, in a modern structure," said Prashanth Vaidyan, senior partner - technology practice, MapleCode Consulting.
Companies, which had traditionally focused on campus hiring for fresher requirements, are also considering the off-campus route.
For example, Tata Consultancy Services, which recently raised its hiring forecast, is considering this route for the current financial year.
Click NEXT to read more…
Why fresh IT graduates may not get jobs
October 29, 2013 12:55 IST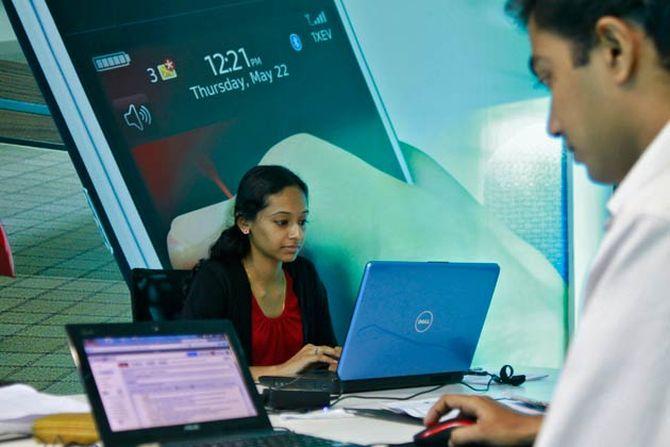 "We have never hired off-campus but now we are open to it. This is a new strategy we have put in place," said Ravi Shankar, executive VP and chief people officer at Mindtree, a Bangalore-based midsized IT services company.
"After 2008, the industry has not got back into a rhythmic demand pattern, due to which there is a lack of ability to predict demand much in advance. That has also given a push to off-campus hiring."
Experts also say with IT hiring expected to pick up with improvement in the demand environment in the second half of FY14, most companies would be forced into off-campus recruitment.
Source: