We want to kill workflows, says TCS chief
December 30, 2013 09:22 IST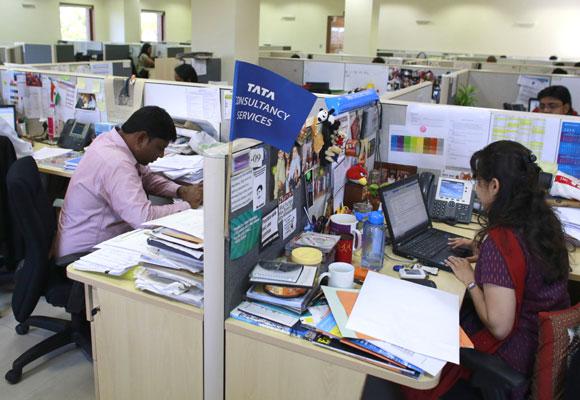 N Chandrasekaran, chief executive officer and managing director of Tata Consultancy Services, says he is working on a concept which he calls 'killing workflows', as he believes 'work should not flow; it should get done'.
In this interview, the Business Standard CEO of the Year, 2013, talks about how he wants to remove artificial hierarchies at India's largest IT services company to speed up the decision-making process.
Edited excerpts:
You have said 2014 will be better than 2013. Is it just hope?
It will indeed be better.
First, though companies are looking for cost optimisation, these are now looking for growth, too.
This is why we are seeing a movement towards discretionary spends.
Second, the five digital forces -- mobility, cloud, social, analytics and big data -- are maturing.
It's no more about building a few apps (applications) but how these five factors can transform clients' business landscape.
Third, our skill and the rate of change in technology now require clients to partner with us.
Click NEXT to read further. . .
We want to kill workflows, says TCS chief
December 30, 2013 09:22 IST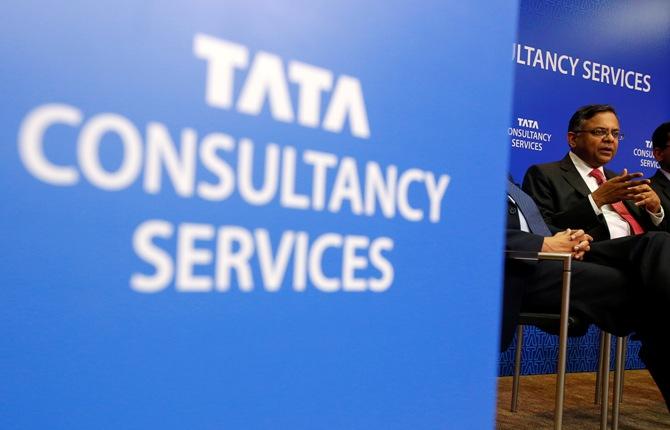 But the domestic market is still very uncertain...

Yes, it's going to be volatile. In an election year, I expect a slowdown in the decision-making process in the government and public-sector companies. And then, there is the rupee. Though the situation has improved, we don't know what will happen.

Your firm's growth has been stupendous over the past couple of years. Are you worried about maintaining the momentum?

We have a growth mindset. Technology is changing fast, prompting firms to redefine themselves; we want to lead the change. Our scale and global footprint have put us in a unique position to become strategic partners with our clients.

We are addressing more industries, more geographies and our services offering is expanding.
It's no longer about the past, it's about predicting the future.
For example, we realised quite early the technology we offered five years ago was going to be very different from what we offer now and what we have to offer five years from now.
The common theme here is that technology is embedded in all company strategies.
Click NEXT to read further. . .
We want to kill workflows, says TCS chief
December 30, 2013 09:22 IST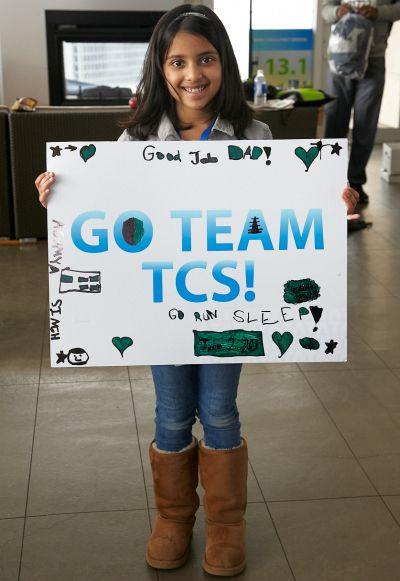 So, what are you doing to lead the change?

We know we have to be open and agile. We already are 300,000-people strong.
That means the scale is quite large.
The positive side of this is, we can leverage this base. But, on the other side, we need to continuously evolve to manage this manpower growth.
Second, we need to grow our non-linear business and increase the portion. We are investing a lot in this.
Third, we know as long as there is pressure on jobs in different regions, there will be continuous regulatory changes and we need to cope with that.
To sum up, we have to work as a smaller company which has the advantage of a large company. We want to remain humble and hungry.

In specific terms, what are you doing?

We are working on a concept called 'killing workflows'. Digitisation has so far been all about creating workflows.
But my theory is 'work should not flow; work should get done'. Workflow was created, as all data to make decisions was not available.
But, with real-time data, any person who sees data can make decisions.
It's a journey we have started and I have discussed this with my colleagues. We hope to implement it as soon as possible.
Click NEXT to read further. . .
We want to kill workflows, says TCS chief
December 30, 2013 09:22 IST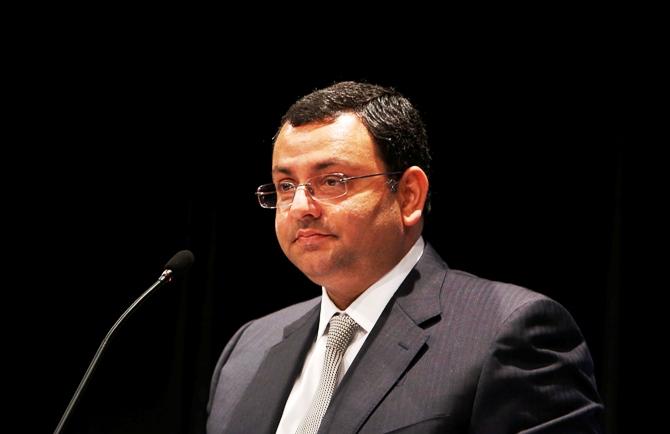 That also means you need to empower more people.

Absolutely.
Ours is a trust-based organisation which has some of the finest professionals and I believe they can decide on their own.
I have been working on this concept for a year.
The idea is to create a flat structure with no artificial levels.
That's the only way we can have faster decision-making. We have to create an idea-sharing network, as opposed to hierarchies.
We have to push the right data below.
The conversation we are having is how far the data can be pushed so that people can decide on their own.

Your presence in some of the overseas markets is still quite small. Are those difficult to crack?

I don't like the term 'difficult'.
We have to find solutions and we will. We are doing very well in the US, UK and other European countries, even Latin America.
It's true we need to do much better in some of the non-English-speaking markets like China.
Click NEXT to read further. . .
We want to kill workflows, says TCS chief
December 30, 2013 09:22 IST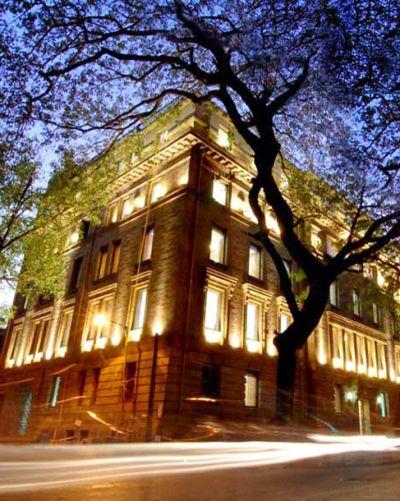 TCS' collaboration with other Tata group companies has increased. That must be helping you get deals that earlier went to competition.

We have to fight for every business and we make a pitch to Tata group companies in the same way as we do for businesses from other big groups.
We are now winning more deals from other Tata firms as we now are more equipped, with a much larger presence and credibility.
There is no favouritism; it's pure merit.

One of the challenges for the sector is the visa issue. How prepared are you to tackle this if there are major changes?

We have a business model that will take care of such eventuality.
Today, we are much more global than we were 10 years ago. Please remember, we are one of the largest recruiters in all markets we are present.

Click NEXT to read further. . .


We want to kill workflows, says TCS chief
December 30, 2013 09:22 IST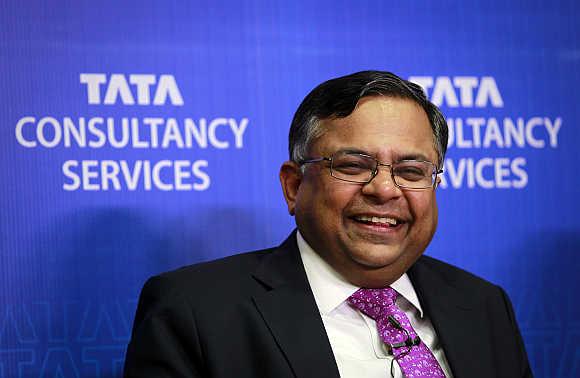 What's next for TCS?

While we have reached this scale, we still represent a small percentage of the global marketplace.
That has to improve; we have to achieve the next evolution of growth.
Mobility is entering every aspect. It's a great place to be in.

It's not enough to just leverage technology; we have to be much more than that.
For example, a book store today can't survive by just selling books, unless it sells a learning experience. Earlier, it didn't know who was buying the book; now it knows everything - the readers' coordinates, their interest areas, how they can be engaged.
Every industry is going through this - consumer companies sell products to retailers but now they know who exactly is the end customer, what's his experience, etc.
TCS gives them the ability to engage with customers by providing the right platform.

Your attrition rate is one of the lowest. How do you manage that?

We manage that by worrying about it every single day. We try our best to keep out staff engaged by investing more and it's not only about money.
We start conversations with students and bring them into our ecosystem much before they join us.
I would be foolish to say we have cracked the code.
What we do is give them a platform where they can realise their potential.
I believe everyone in the company has to behave like GenY.
They are more ambitious.
But can you fault somebody who says he or she wants to get better?
Source: