Tata's telco biz in doldrums after DoCoMo breaks partnership
May 06, 2014 10:17 IST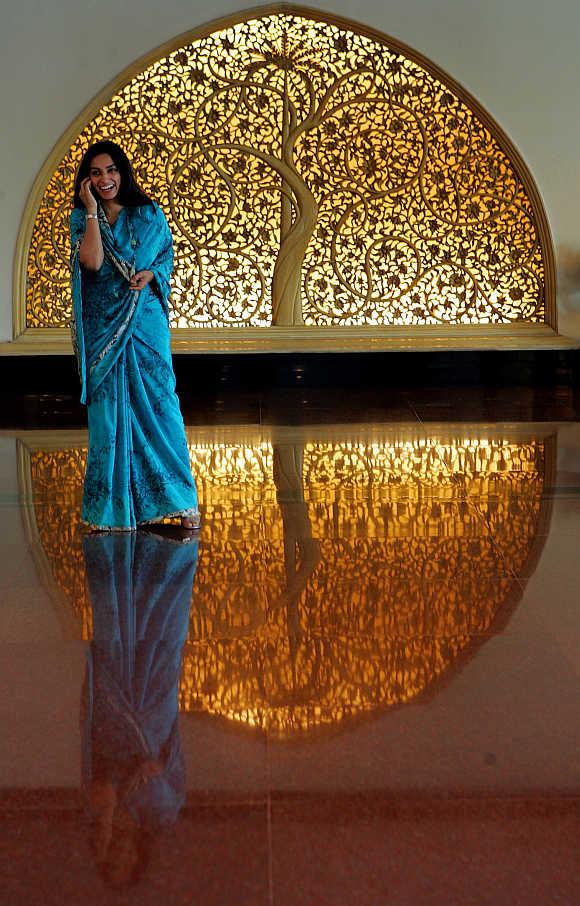 When NTT DoCoMo of Japan made its $2.7-billion entry into India by picking up 26.5 per cent in Tata Teleservices in 2009, the Indian mobile telephony sector was going through an unprecedented boom.
Tariffs were steady and millions of subscribers were coming on board every month.
Large multinational telecom service operators were making a beeline to the country: Telenor of Norway, Etisalat of the United Arab Emirates and Sistema of Russia. DoCoMo was the latest to join the party.
The mood was celebratory when Ratan Tata, then Tata Sons chairman, addressed a news conference in Mumbai to announce the DoCoMo investment.
Five years later, DoCoMo has decided to exit India — at a substantial loss. Under the agreement between the two partners, it is mandatory for the Tatas to buy out DoCoMo at 50 per cent of the original investment.
Click NEXT for more...
Tata's telco biz in doldrums after DoCoMo breaks partnership
May 06, 2014 10:17 IST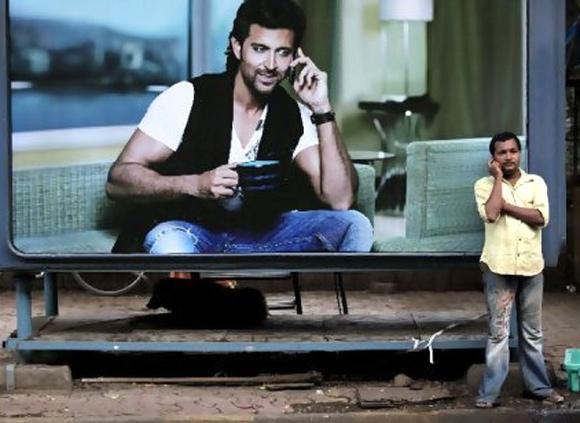 This erosion in value can be looked at from another angle: at least, DoCoMo will go back with $1.35 billion (almost Rs 8,000 crore), whereas others like Etisalat, Sistema and Telenor have lost a bulk of their investments in India.
DoCoMo had the option to sell its stake back to the Tatas by March this year which it decided to exercise. Still, the timing of DoCoMo's exit is curious. The telecom sector has begun to show signs of a turnaround.
In the last couple of quarters, telcos have done away with discounts (base-level tariffs are yet to show improvement) and there is a sharp rise in data traffic. Both Bharti Airtel and Idea Cellular have reported a substantial jump in earnings for the quarter ended March 2014.
The government's decision to auction spectrum and delink it from the subscriber base has helped telcos shed their long tail of inactive subscribers who made no contribution to their revenues.
The Telecom Disputes Settlement & Appellate Tribunal's nod to intra-circle roaming pacts amongst telcos is expected to boost the 3G business.
The proposal of the department of telecom, or DoT, to allow spectrum trading is also expected to improve profitability.
Click NEXT for more
Tata's telco biz in doldrums after DoCoMo breaks partnership
May 06, 2014 10:17 IST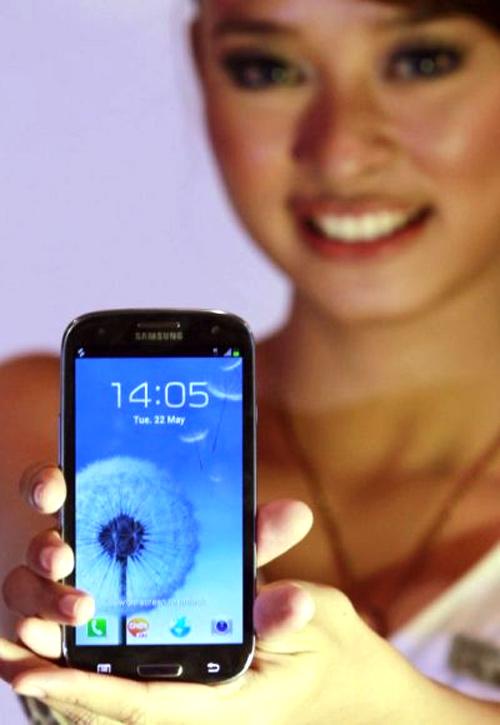 Changing the game
However, whether the upswing in the sector's fortunes will last is debatable: an aggressive launch from Mukesh Ambani's Reliance Jio could slow the recovery, Nomura analyst Sachin Gupta said in a note to clients dated April 25.
It is possible that this may have played on DoCoMo's mind. Reliance Jio is expected to launch its services, voice as well as data, with attractive price tags. That could set the clock back for the incumbents, it is being felt.
While briefing analysts on April 25, DoCoMo executives said the reason why the plug was pulled on India was the spectrum mess.
"We thought things were moving very, very smoothly in the beginning but the spectrum administration in India was so confusing and was beyond our expectation and totally unpredictable."
Click NEXT for more...
Tata's telco biz in doldrums after DoCoMo breaks partnership
May 06, 2014 10:17 IST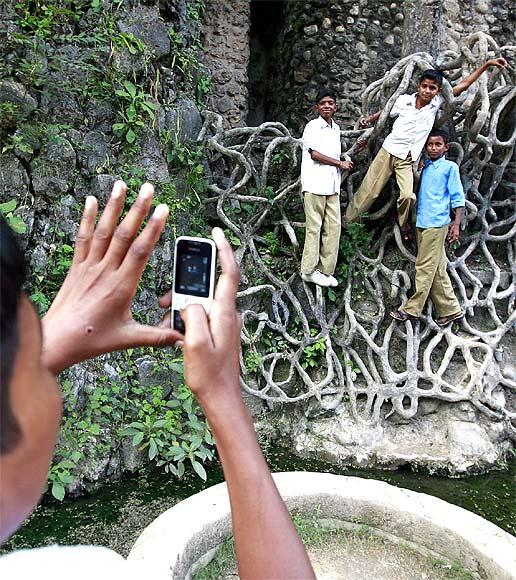 There is some element of truth in it. For instance, Tata Teleservices' spectrum in some circles was taken back after the Supreme Court in February 2012 cancelled 122 licences handed out in 2008-09 when Andimuthu Raja was the telecom minister.
(The Supreme Court had also fined Tata Teleservices of Rs 5 crore for benefiting from what was popularly known as "2G scam.")
In subsequent auctions, the price of spectrum was much higher, which must have thrown DoCoMo's business projections haywire. In the all-important circle of Delhi, the company was never allotted spectrum, in spite of having paid for it. "Tata (Teleservices) is struggling today to make a profitable business," the DoCoMo executive said.
Click NEXT for more...
Tata's telco biz in doldrums after DoCoMo breaks partnership
May 06, 2014 10:17 IST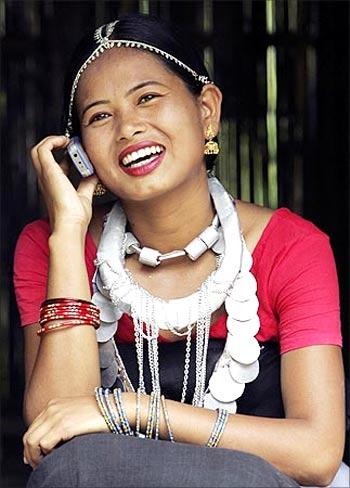 Indeed, by 2012-13, after an investment of almost Rs 26,000 crore (Rs 260 billion) by the promoters, the company started bleeding heavily and made a huge loss of Rs 4,858 crore ( Rs 48.58 billion).
Its net worth was completely eroded (see table). DoCoMo then decided to exercise its exit option — before it got worse for the company. With its subscriber base of 63.27 million and a market share of 7.14 per cent, the company did make a profit at the Ebidta (earnings before interest, depreciation, tax and amortisation) level in the first nine months of 2013-14, but this was not good enough for DoCoMo to change its mind because, as analysts say, a full-fledged financial recovery is still some time away.
Click NEXT for more...
Tata's telco biz in doldrums after DoCoMo breaks partnership
May 06, 2014 10:17 IST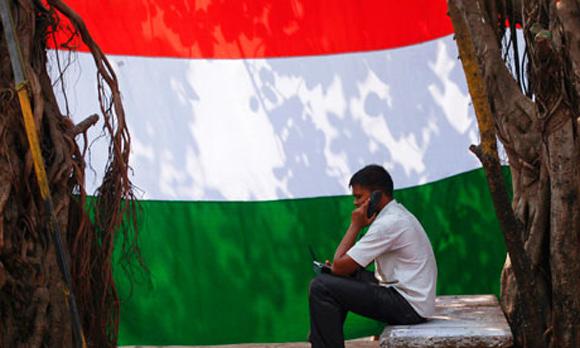 No first-mover advantage
The Tatas were amongst the first to get into the telecom business in 1995 when the sector was opened up to the private sector.
The group started as a three-way venture with the Birlas and AT&T. But as all three went their separate ways after some time, Tatas decided to concentrate on CDMA technology to serve its customers.
This was even as the rest of the industry started offering services based on GSM technology.
The top three of the industry — Vodafone, Bharti and Idea Cellular slowly started gaining market shares at the expense of others and became India's top three players. The future was in GSM.
In 2008, DoT, then under Raja, decided to hand out new GSM licences. He opened a window for CDMA telcos like Tata Teleservices to get GSM spectrum. Raja gave out many more licences too.
This magnified the competition. The new players, in order to get customers, started offering very low tariffs. Incumbents followed. Soon, tariffs had hit rock bottom.
Telcos began to burn cash to acquire customers. Losses began to mount in the whole industry.
Click NEXT for more...
Tata's telco biz in doldrums after DoCoMo breaks partnership
May 06, 2014 10:17 IST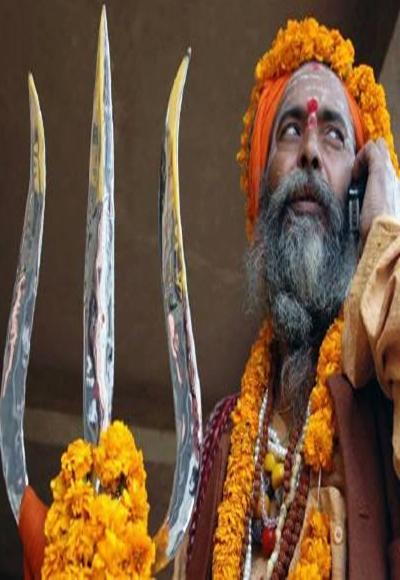 The allocation of spectrum snowballed into a scam when the Comptroller & Auditor General of India said the allotment of underpriced spectrum could have caused a loss of up to Rs 176,000 crore ( Rs 1,760 billion) to the government. It culminated in the February 2012 order of the Supreme Court.
Analysts say DoCoMo's exit again highlights the widely held view of "implicit consolidation" in the market, whereby smaller operators are unable to compete and are still struggling financially.
The incumbents continue to benefit from this stability and are able to further increase the prices of voice-based services.
With DoCoMo out as a promoter, analysts say Tata Teleservices will have to bring in a strong technology or equity partner to replace the Japanese company.
There were reports that Tata Sons may look at merging Tata Teleservices with Vodafone, Aircel and Telenor but nothing concrete came out of these talks.
Meanwhile, in order to help Tata Teleservices meet its commitments to banks, Tata Sons invested Rs 2,400 crore ( Rs 24 billion) in the company in January this year as compulsory convertible preference shares and has assured the banks that it will invest another Rs 2,000 crore ( Rs 20 billion) in the next two years.
In addition, Tata Sons needs to find Rs 8,000 crore ( Rs 80 billion) by June to acquire the DoCoMo stake in Tata Teleservices.
Tata Teleservices, which has piled up debt of Rs 25,000 crore (Rs 250 billion), has also started taking steps to cut costs.
Following the consolidation of its CDMA and GSM verticals, the company has managed to cut its workforce by 20 per cent, apart from reducing its marketing spend by 40 per cent.
Of the company's subsidiaries, its venture with Virgin Mobile is making losses.
Click NEXT for more...
Tata's telco biz in doldrums after DoCoMo breaks partnership
May 06, 2014 10:17 IST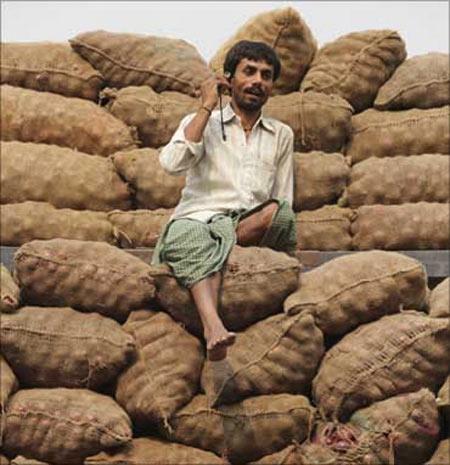 The only good news for Tata Teleservices is that its telecom tower company, Viom Networks, has turned the corner and made a profit of Rs 120 crore (Rs 1.20 billion) in 2013-14, up from Rs 80 crore (Rs 8 billion) in the previous year.
Viom is valued at around $4 billion (Rs 24,00 crore) and reports say Axiata and Carlyle may buy a majority stake in the company.
Viom, managed by Kolkata's Srei group, is also looking at a listing in New York and London by the end of the current fiscal. The stake sale may bring in a bonanza for Tata Teleservices which owns 54 per cent of the company and give it breathing space.
Tata Teleservices will, however, not sell its entire stake in Viom and may retain a minority stake in the company.
Though Tata officials say they are confident the company will soon start making money, bankers say it will not be long before Tata Sons exits the telecom business completely.
Click NEXT for more...
Tata's telco biz in doldrums after DoCoMo breaks partnership
May 06, 2014 10:17 IST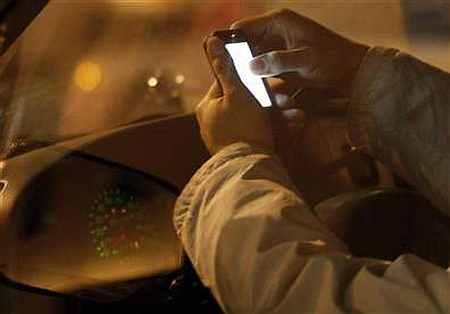 No talk time
DoCoMo started off in India on a good note, developing its advertising and marketing strategy in association with the Tatas.
Its advertising campaign based on DoCoMo's brand name was well-received in India.
But as Tata Teleservices slipped into losses, the advertising budgets began to shrink. With that, DoCoMo retreated into a shell.
The company rarely talked about its strengths and its officials preferred to keep a low profile. It was also rare for the company to discuss its plans with the media.
Very few DoCoMo officials met with journalists, if at all.
Source: