LG to launch 25 devices in India next year
November 20, 2013 16:25 IST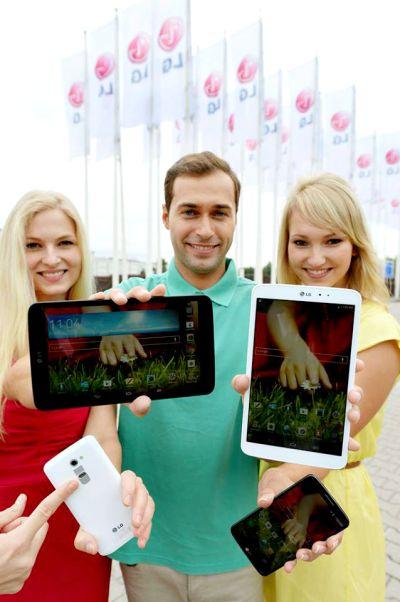 When Gartner recently published its report on the worldwide market for smartphones in the third quarter (July-September) of 2013, it came to light that Lenovo of China, with a share of 5.1 per cent, had overtaken LG Electronics (4.8 per cent) to become the third largest player after Samsung (32.1 per cent) and Apple (12.1 per cent).
Moreover, Huawei, another Chinese powerhouse, was found snapping at LG's heels with a market share of 4.7 per cent. The heat is on the Korean company. It has started telling on its financials.
In October, while announcing the third-quarter results, LG said its mobile handset business (which included 12 million smartphones) had lost $75.5 million on account of high marketing costs.
For LG, the situation in India, the final frontier for all mobile handset makers, is worse.
Click NEXT to read more…
LG to launch 25 devices in India next year
November 20, 2013 16:25 IST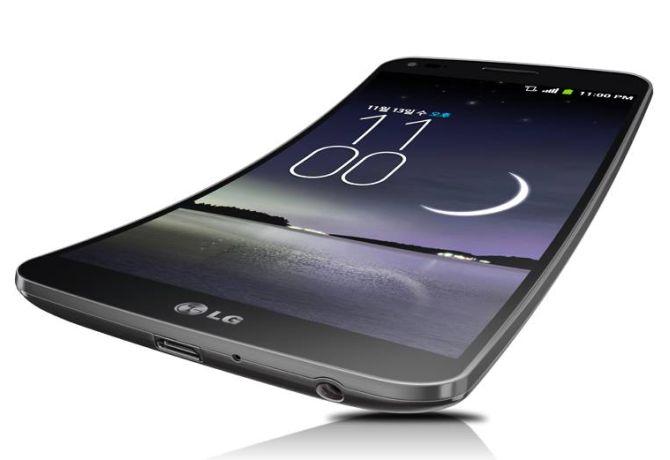 With just 2 per cent share of the smartphone market in 2012, it is ranked low in the sweepstakes, way below arch rival, fellow chaebol and leader Samsung (50 per cent, including phablets). It is, at best, a fringe player in this business.
After a decade of dominance in the consumer electronics space, LG some years ago lost the top slot to Samsung. Now, in the sunrise business of mobile handsets, it has fallen way behind.
If LG wants to become big in the global smartphone business, India is where the fight-back has to start. The country hopes to sell 50 million smartphones in 2014. But buyers here are price-sensitive, and the market is already overcrowded.
At the top end are high-technology brands like Apple and Samsung and at the bottom are local price warriors like Micromax and Karbonn.
In between are well-respected Nokia and Sony Ericsson. It won't be easy for LG, or for any other new entrant, to gain a foothold.
Click NEXT to read more…
LG to launch 25 devices in India next year
November 20, 2013 16:25 IST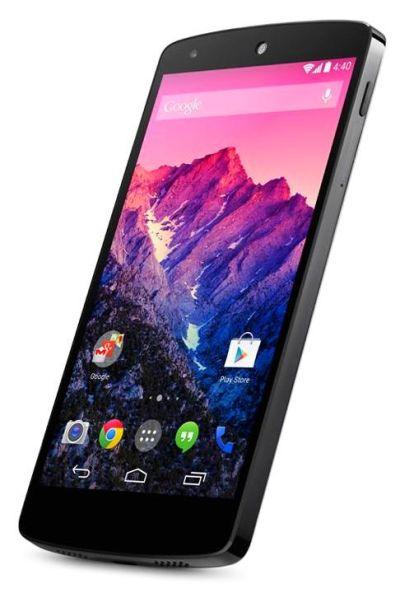 On a new road
As a part of its plan to globally reset its mobile phone business, with a focus on the smartphone portfolio, in July this year LG India announced a new road map.
It has earmarked almost Rs 80 crore (Rs 800 million) to refresh its distribution network as well as its product portfolio and devise a new marketing and branding pitch.
It wants to launch 25-odd devices across various price points, from Rs 6,500 to Rs 43,000 (Rs 65 billion to Rs 430 billion). Interestingly, around 70 per cent of these handsets would in the Rs 10,000-15,000 category - the sweet spot for overseas brands.
Google's Nexus 4 (LG is a global partner of Google for the Nexus range of handsets) and the top-end G2 range of smartphones would be the drivers of the smartphone portfolio. Next year, LG plans to flood the market with 30 new handsets.
LG has reworked its distribution strategy. Thus, it will focus on 35 cities, which account for 70 per cent of the addressable market for smartphones in the country.
Click NEXT to read more…
LG to launch 25 devices in India next year
November 20, 2013 16:25 IST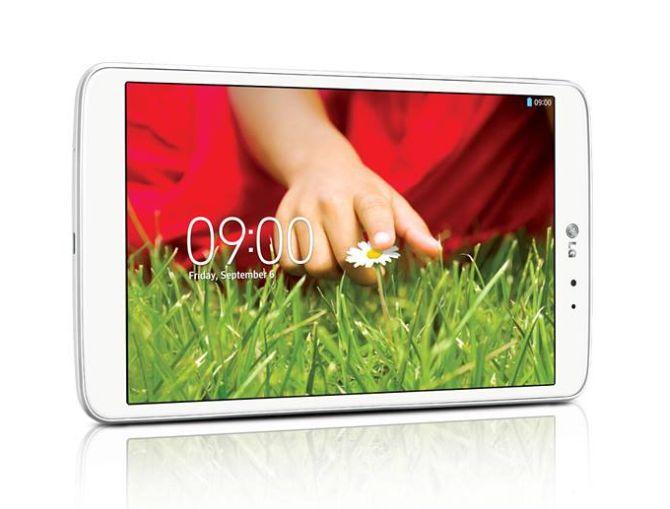 Till 2012, the company had a presence in over 100 cities, selling a mix of feature phones and smartphones. However, it plans to leverage its 700-odd service centres across the country - an offshoot of its consumer electronics business - to offer customer services.
To improve customer interface, LG's plan is to have mobile experience zones in each of its dedicated brand stores. There are around 500 such stores across the country.
Currently, around 40 per cent of them have mobile experience zones. The company is also looking to use the digital media extensively to connect with the consumer.
At the back end, LG has stepped up its localisation drive by shoring up the headcount at its laboratory in Bangalore. In the last two years, the number of engineers in the lab has gone up from 400 to 700.
Company executives say this will help expedite the software and network optimisation processes, helping the company to shorten the launch time for India.
Until around 2012, it took two to three months for any global model to come to the Indian market. The plan is to cut that time down to less than a month, says Amit Gujral, the marketing head of LG Mobile.
Click NEXT to read more…
LG to launch 25 devices in India next year
November 20, 2013 16:25 IST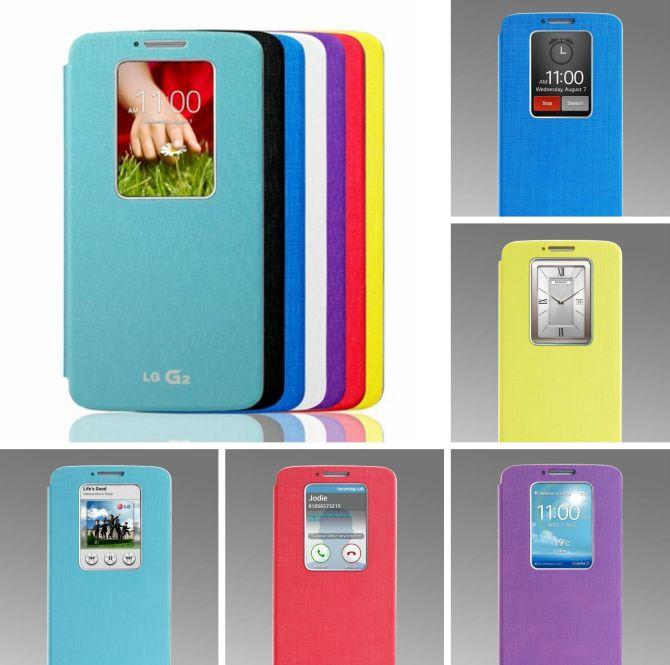 Bigger and brighter
All that may be fine, but how does LG plan to stand out in the highly-competitive and price-conscious Indian smartphone market with most phones matching each other on specs and features?
The USP of any LG mobile handset will be brighter display, better battery life, and vernacular support, says Gujral. "Our consumer surveys have shown that display and battery are the biggest concerns for any smartphone user. We want to make that our USP."
So far as price-sensitivity of the market is concerned, Gujral says the key is to make the entire value-chain profitable. The premium strategy -with G2 and Nexus at the top-end-will ease any pressure that may build on the profit margins.
Gujral says that the company plans to set up a manufacturing facility in India - at one of its existing sites in Greater Noida and Pune - but only after it gets a market share of 10 per cent.
That will be the critical mass that justifies such an investment. This also shows the wafer-thin margins in the mobile handsets business. The import duty on handsets is just 7 per cent. Yet, after a certain level of volumes, it becomes profitable to manufacture in India.
Click NEXT to read more…
LG to launch 25 devices in India next year
November 20, 2013 16:25 IST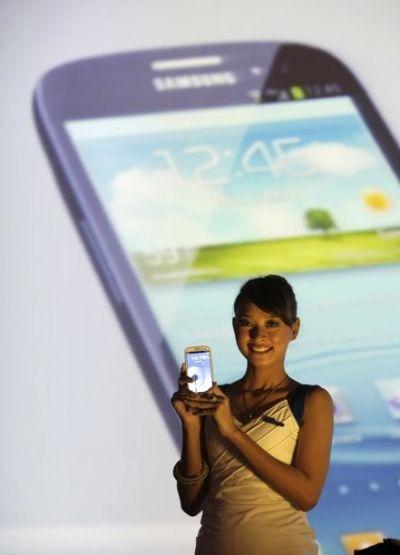 Both Samsung and Nokia have factories in the country. The all-important question is when will LG get to 10 per cent market share?
Internal targets given to LG's mobile business executives are to capture 5 per cent of the market in 2013 and double the share to 10 per cent in 2014.
If that happens, the handset business will account for 10-15 per cent of LG's total revenue in India in 2014. (It is expected to be around 7 per cent in 2013).
But this is easier said than done. Everybody acknowledges that LG certainly has a lot of distance to cover.
According to most industry players and analysts, LG's catch-up plans with rivals such as Samsung, Nokia, Apple and even homegrown players like Micromax is like a marathon with a lot of hurdles in the way.
"The brand is not yet among a consumer's first choice. The company needs to up the brand quotient in the smartphone segment," says Manasi Yadav, senior analyst, IDC India.
Click NEXT to read more…
LG to launch 25 devices in India next year
November 20, 2013 16:25 IST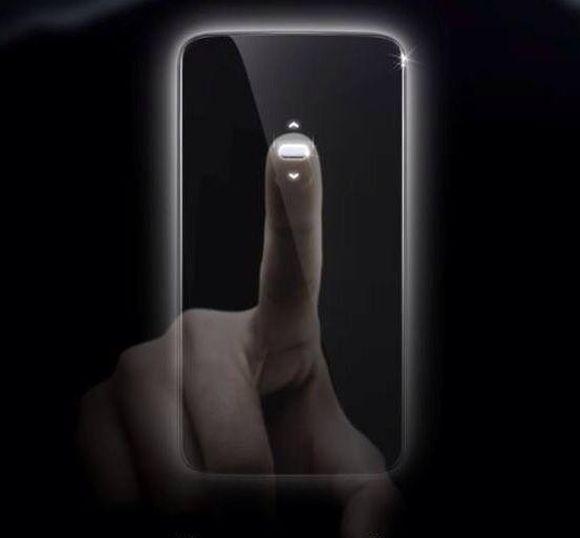 Sudhin Mathur, director (smartphones), Lenovo India, feels that the first challenge for any brand in this segment is to build customer mind share.
"To create consumer perception for a brand, it is important to have a single image for the brand across categories. That could be a challenge as it takes time to build consumer perception," he says.
Would a budget of Rs 80 crore be enough for that? Hardly, feel experts. Samsung, for example, has an annual advertising and promotion budget three times that of LG.
That's important because some analysts point out that the mobile business would have to build its own identity with customers, even though LG is a household name in the consumer electronics and durable segments.
"The consumer electronics business moves at a different pace from the fast-moving mobile business. In consumer electronics, buying decisions are family-driven, while it is largely individualistic in mobile business. There is not much to leverage from each other," says the CEO of a rival company.
Analysts point out the mobile business has to reach a certain size in volume and value to be able to leverage from parent's strengths.
Gujral puts up a brave front. "Our top-of-the-mind recall has already shown sizeable improvement," he says. And 2014 will be the year when LG's mobile strategy will be put to its severest test.
Source: