Yash Birla's business in deep trouble
February 21, 2014 14:25 IST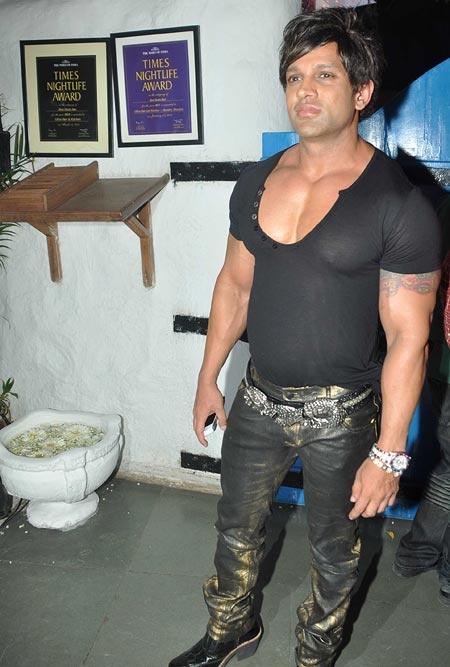 Court cases, investigations, dwindling sales and fall in market capitalisation could make recovery a tough challenge for Yash Birla's companies.

Two statues of Ganesha - in red - greet visitors to Yash Birla's office at Nariman Point but employees behind the glass door refuse to talk.

A series of raids by the economic offences wing (EOW) of the Mumbai Police, Enforcement Directorate (it looks into violation of foreign exchange regulations) and income-tax department since January has made them wary of strangers.

We are here to get Birla's version of the raids and the arrests of his key aides: Group President Ananth Vardhan Pathak on the charges of possession of drugs and Birla Power Solutions Managing Director PVR Murthy for failing to return small investors' money. Despite repeated attempts to get Birla's version via email and phone, group officials are not willing to talk. "We will get back to you," Birla's secretary says.

In the red-tiled Mumbai Police headquarters across Crawford market, Birla met EOW officers today. EOW had summoned Birla after investors filed complains that Birla Power Solutions failed to repay investors Rs 214 crore (Rs 2.14 billion) of fixed deposits and inter-corporate deposits.

The depositors were attracted by the higher rate of interest offered by the company (2 per cent more than the bank rates) and by the "Birla" in the company's name. The Mumbai Police swung into action after 28 investors complained in December last year that they had lost around Rs 20 crore (Rs 200 million). The police have already sent notices to the company to freeze its immovable assets. The matter is now in the courts.

Click NEXT to read more…
Yash Birla's business in deep trouble
February 21, 2014 14:25 IST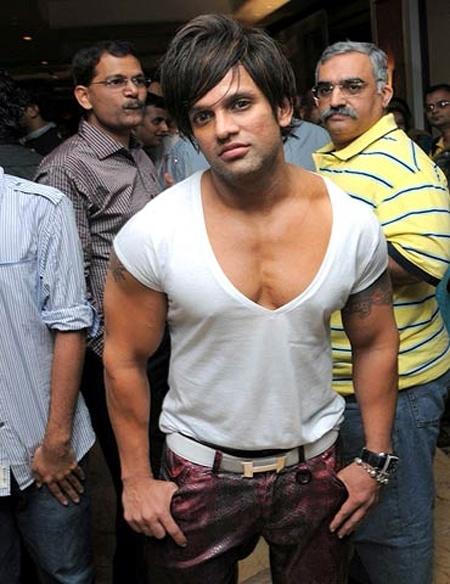 Troubled legacy

Soon after the Birlas split in the 1980s, most of the family members began building their own empire. Ashok Birla, Yash Birla's father, carved his own business. But, in a tragic turn of events, he died in an air crash in Bangalore in 1990 along with his wife (Sunanda).

This led to a vacuum at the top. It was left to Birla, who was 23, to steer the group at a time when the Indian economy was just opening up.

"For every succession, there is a grooming period for the next leader as in the case of Ratan Tata and Cyrus Mistry," says a family friend. "But in the case of Birla, there was no one to groom the young boy. No wonder, none of the Ashok Birla companies flourished, even as another Birla, same-age Kumar Mangalam, took his group to the next level," she says.
Click NEXT to read more…
Yash Birla's business in deep trouble
February 21, 2014 14:25 IST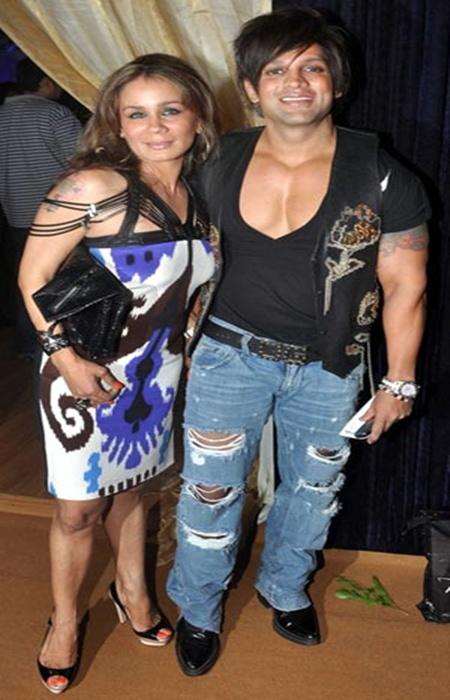 In an interview with Business Standard in 2012, Birla had given his version of things.
After the death of his parents, the business was run by advisors sent across by grandaunt Priyamvada and other well-meaning members of the extended Birla family. These were outsiders, Birla said, with no real interest in his business. "By the time I got my own team, eight or nine years were gone."

In 2004, yet another problem surfaced for Birla. Priyamvada, the late wife of Madhav Prasad Birla, Ashok Birla's uncle, left her Rs 5,000-crore estate to her accountant, R S Lodha.

Birla contested the will on the grounds that they were an undivided Hindu family and he was a natural heir of the childless widow.

The other camp first produced an angry letter written by Ashok Birla in 1984 to Madhav Prasad complaining about his "intense bitterness" towards him and his family and then said that Gajanan (Birla's grandfather and Madhav Prasad's brother) had relinquished all his rights in joint stock companies of the family in favour of Madhav Prasad in 1934 in the presence of none other than Mahatma Gandhi.

The undivided Birla family, the Lodhas said, was a myth and Birla thus had no claim on his grandaunt's estate. Sources close to the Lodhas insist that Priyamvada was unhappy that none of the Birlas stayed in touch with her after her husband's death and she was of the opinion that her group companies were better run by her accountant who stood by her during bad times than anyone else. The matter is pending in the courts.
Click NEXT to read more…
Yash Birla's business in deep trouble
February 21, 2014 14:25 IST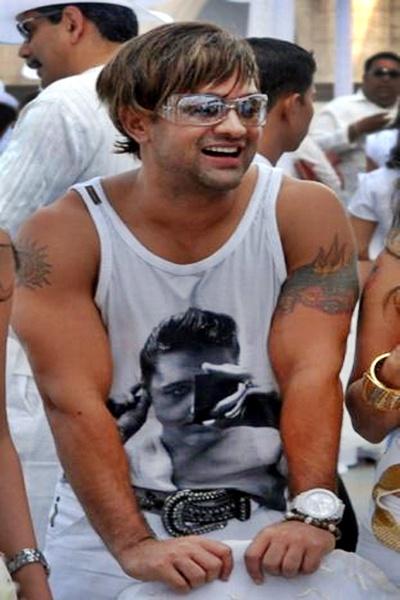 Sales fall, loans rise

Meanwhile, the sales of his flagship, Birla Cotsyn, a textile company, fell consistently. By early 2012, many of the group companies started defaulting on bank loans. (And by December 2012, Birla had resigned from all group companies as chairman.)

The banks initiated the process to auction the company's properties to recover their dues. Birla Cotsyn, for its part, sought restructuring of the loans. But this request was not heeded. Still, the company, according to its annual report for 2012-13, secured relief under the Maharashtra Relief Undertakings (Special Provisions) Act which insulated it against such enforcement.

Trouble was brewing elsewhere too. Qualifying the accounts for that year, the auditors raised the red flag on diversion of funds to other entities which, according to the auditor, was not in the interests of the company.

In a similar move, the auditors of Birla Power Solutions, which makes diesel gensets and water pumps, also qualified the accounts of the company for the 2012-13.
Click NEXT to read more…
Yash Birla's business in deep trouble
February 21, 2014 14:25 IST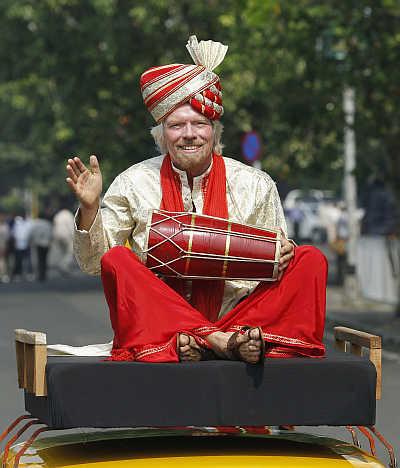 Investors began to lose interest in Birla's stocks. In the 2012 interview, Birla had disclosed that he had appointed advertising company Saatchi & Saatchi to give his group an image makeover in order to address the investor apathy and position him like Richard Branson.

"The valuation of our companies is not (true) recognition of their core strengths and capabilities," Birla said. "Now is the right time to communicate because the strategy is well laid out."

He talked of investing Rs 2,000 crore (Rs 20 billion) in a plant to make solar cells and wafers near Pune, and another Rs 3,000 crore (Rs 30 billion) in a 600 Mw coal-fired plant in the Dhule district of Maharashtra. He was also adding final touches to his foray into wellness.

Then, on January 10 this year, the Narcotics Control Bureau arrested Pathak, president of the group, for possession of drugs. Pathak was alleged to have been caught with 4.5 grams of heroin. Pathak is now out on bail but the Mumbai Police are keen to interview him on the money trail.
Yash Birla's business in deep trouble
February 21, 2014 14:25 IST
There are other losers too. As Birla fights off numerous investigations and court cases, his investors say they have lost wealth: the combined market capitalisation of his companies has crashed 57 per cent to just Rs 90 crore (Rs 900 million) in the last one year.

Bankers say it will be difficult for the Birla companies to get back on track in a hurry. The group has lost the goodwill of its customers, bankers and employees. In the September-ended quarter, Birla Power Solutions sales were just Rs 2.90 crore (Rs 29 million), while net losses were Rs 17 crore.

Birla Cotsyn's sales were Rs 30 crore (Rs 300 million) for the quarter and it made a loss of Rs 14 crore. The next few years, say corporate lawyers, will be spent by the management to fight off legal cases. Some are still hopeful. "The Birlas are a resilient lot… I just pray that they will survive this crisis," says an old family member.

Hope Ganesha at Birla's office is listening.

Click NEXT to read more...
Yash Birla's business in deep trouble
February 21, 2014 14:25 IST
A man of religion

Yash Birla stays at Birla House. It was built by his great-grandfather, Rameshwar Das, in the 1930s (Mahatma Gandhi would often stay here; Birla owns a collection of his letters and pictures). The Birla House is spread over two acres in the Malabar Hills, the most expensive stretch in the whole of Mumbai.

Up the road live the Ruias and Prithviraj Chavan, the chief minister of Maharashtra. A visitor to his house a couple of years back saw big and small Tanjore paintings, a white artwork depicting Goddess Durga, and the sculpture of a Yaksha in black at the entrance.

In the bookshelf in the office next door, the Ramayan and Mahabharat, some in saffron covers, were placed next to manuals on excise, income tax and industrial chemicals. Birla was dressed in black Dolce & Gabbana lowers and a white T-shirt open till his midriff.

A tattoo on his humongous right arm had Krishna's eyes, peacock's feather and Siva's trident; the one on the left arm said Om. A third tattoo, on his back, just under his neck, showed a Devi.

Click NEXT to read more...
Yash Birla's business in deep trouble
February 21, 2014 14:25 IST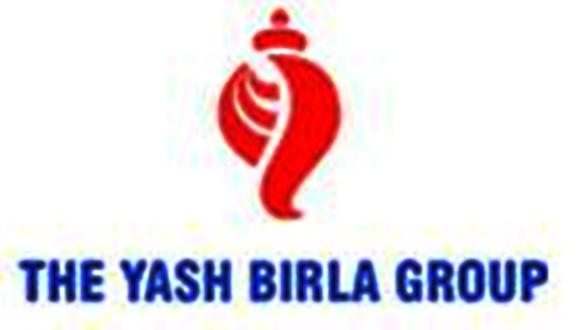 Birla disclosed to the visitor that his childhood was spent listening to religious stories told by his grandmother (Gajanan Birla's wife). This kindled his interest in religion and spirituality.

Birla said he reads old religious texts like the Upanishads, does Pranayama meditation, and goes on pilgrimages high in the Himalayas every now and then. He has met almost all religious leaders in the last few years, including Sri Sri Ravi Shankar and Swami Ramdev.

"There is something to learn from all of them. The aura they have is enough to elevate you," he said. Magic, miracles and astrology, he added, ignite some curiosity in him but do not draw him.

The logo of his group is the conch.
Source: