Why Daiichi is taking Malvinder Singh to court
November 27, 2013 11:09 IST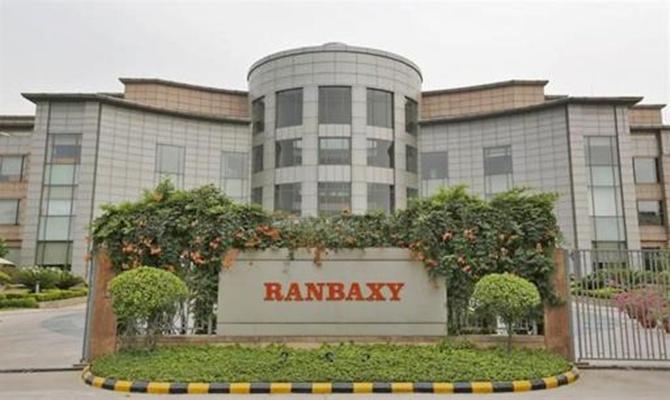 The Japanese company alleges the earlier Ranbaxy promoters withheld crucial information when they sold the company in 2008. The outcome could have a bearing on mergers and acquisitions of the past.
In May this year, Ranbaxy had admitted that it had falsified data while seeking approvals from the United States Food & Drugs Administration, or US FDA, and paid a hefty fine of $500 million to settle the matter with the Department of Justice.

Not only was the financial burden crippling (Ranbaxy reported a loss of Rs 976 crore in the last two quarters, compared to a profit of Rs 220 crore in the same six-month period last year), the settlement was also a serious loss of face - a public relations nightmare - for the company which has global ambitions.

Ranbaxy, after all, is the generic arm of Daiichi Sankyo, the patent-holding Japanese pharmaceutical company. Many had speculated at that time if Daiichi would drag the Singh brothers, from whom it had purchased Ranbaxy for $4.2 billion in 2008, to court over this fiasco.

Click NEXT to read more...
Why Daiichi is taking Malvinder Singh to court
November 27, 2013 11:09 IST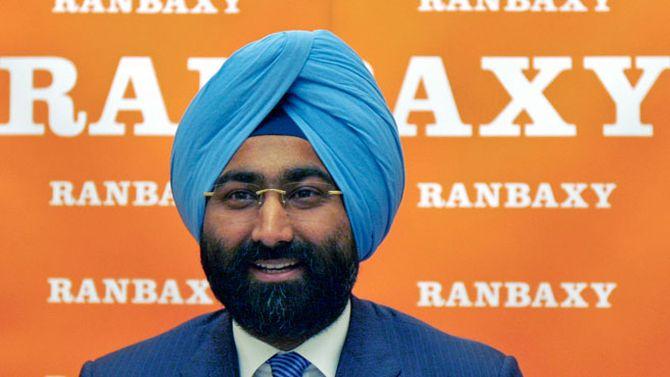 Daiichi had indicated that such action would be taken: it had said that important information was withheld from it at the time of the sale and it was pursuing "available legal remedies".

That's exactly what happened subsequently when Daiichi took Malvinder Mohan Singh and Shivinder Mohan Singh to a Singapore arbitration court for concealing and misrepresenting critical information relating to the US FDA and the Department of Justice investigations at the time of selling Ranbaxy, it is learnt.

According to informed sources, Daiichi moved the court in June and has claimed damages arising from its settlement with the US authorities.

Earlier in April, almost a month before it hinted at legal action against Ranbaxy's ex-shareholders, Daiichi had filed five caveats in the Delhi High Court seeking to prevent any ex parte stay order against it.

Click NEXT to read more...
Why Daiichi is taking Malvinder Singh to court
November 27, 2013 11:09 IST
Some observers insist there were fissures between Daiichi and the Singh brothers right from the beginning, and that's why Malvinder stepped down as managing director & CEO in May 2009, though he had been appointed for a period of five years.

The issues with US FDA were showing no signs of getting resolved, and questions were being asked quietly if the Singhs had sold a lemon to Daiichi. Still others saw it as a signal from Daiichi to US FDA that it had broken off from the past of Ranbaxy and was ready to start on a clean slate.

Clear picture

An e-mail query sent to Malvinder earlier this month on the arbitration did not elicit any response. However, talking to Business Standard in May, immediately after Ranbaxy had announced the $500-million settlement, he denied that anything was hidden from Daiichi and had insisted all issues with US FDA were in the public domain.

Daiichi had started negotiations with him in 2007 and signed the initial agreement in June 2008 (the deal was finally concluded only in November that year) - it took several months to pour over every detail.

Click NEXT to read more...
Why Daiichi is taking Malvinder Singh to court
November 27, 2013 11:09 IST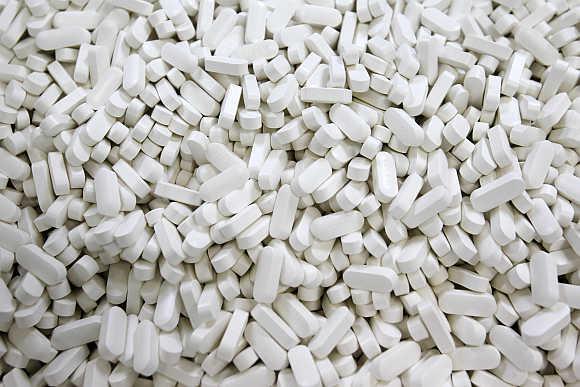 In September 2008, between the signing of the first agreement and the final closure, US FDA banned 30 drugs from Ranbaxy's three factories - one at Dewas in Madhya Pradesh and the other two at Poanta Sahib and Batamandi in Himachal Pradesh - from selling in the United States.

These problems with US FDA notwithstanding, Malavinder had said, the Japanese company wanted more and more of Ranbaxy as it did its due diligence. Daiichi had bought 36 per cent stake in Ranbaxy from the Singh brothers; this was to be followed by the mandatory 20 per cent open offer. "They said that even if not a single share was sold in the open offer they would like to take their stake to 51 per cent," he had said.

Malvinder had also alluded that Ranbaxy, under Daiichi, has underperformed and the allegations of being misled by earlier shareholders could be diversionary tactics. A few weeks earlier, Ranbaxy had recalled some batches of generic Lipitor from the US because they were found to contain glass particles.

Click NEXT to read more...
Why Daiichi is taking Malvinder Singh to court
November 27, 2013 11:09 IST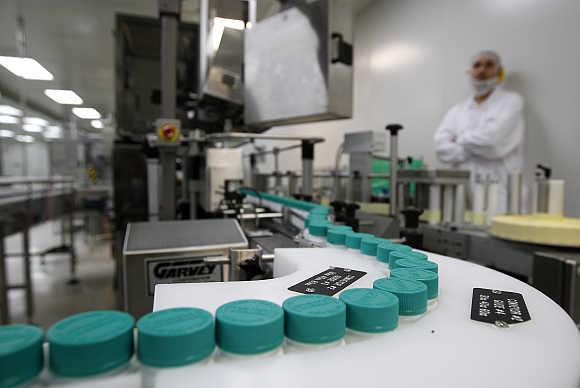 According to a representation made by Ranbaxy in the Special Purchase Agreement, as reported in The Economic Times, "To the knowledge of the company, there is no event or situation that has not been disclosed to the buyer (Daiichi) and its representative since the accounts date and which could have a material adverse effect." For the purpose of this, the "knowledge of the company" shall mean the knowledge of Malvinder.

The industry is divided in its view on the arbitration. "The whole world knew about the ongoing issues in Ranbaxy and US FDA inspections et cetera. How is it possible that the whole thing escaped Daiichi's attention? What about the due diligence," asks a former Ranbaxy executive.

The argument rests on the fact that US FDA inspections at various factories of Ranbaxy were going on from 2006 onwards. During its 2006 and 2008 inspections of Ranbaxy's manufacturing facilities in India, US FDA had found violations, incomplete testing records and inadequate stability programmes, and manufacturing practices that did not follow regulations. After this, warning letters were also issued to the company.

Click NEXT to read more...
Why Daiichi is taking Malvinder Singh to court
November 27, 2013 11:09 IST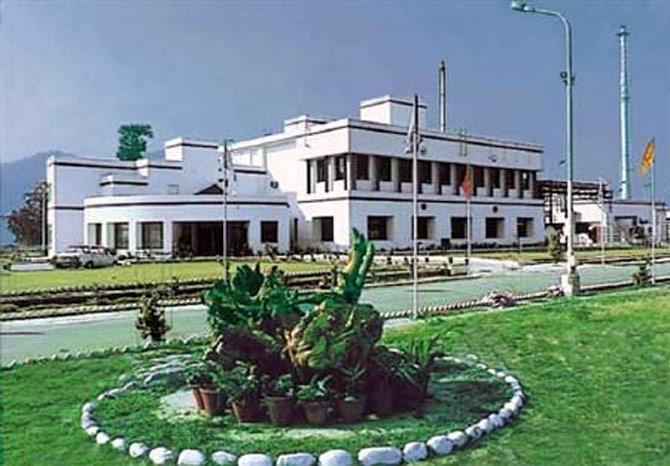 Questionable due diligence

Now, as Daiichi alleges that the former shareholders "concealed" critical information concerning these investigations, it also raises questions on its own due diligence at the time of acquiring the company.

While the Singh family was advised by Religare, a financial services company in which it holds a substantial stake, in the transaction, Daiichi was advised by Nomura of Japan. Religare didn't answer queries related to the transaction. "We are not privy to any current discussions between Daiichi and the Singh family on this matter," a Religare spokesperson says.

Many legal experts say Daiichi has an equally strong case. "Daiichi has alleged "misrepresentation" of facts. This could mean that everything was not disclosed to it to depict a clear picture. It may know about the investigation but it may still be unaware of the intensity and seriousness of the investigation. This is crucial…Daiichi certainly has a case and it (the outcome of the arbitration) will depend on the grounds it argues upon," says a senior corporate lawyer.

Click NEXT to read more...
Why Daiichi is taking Malvinder Singh to court
November 27, 2013 11:09 IST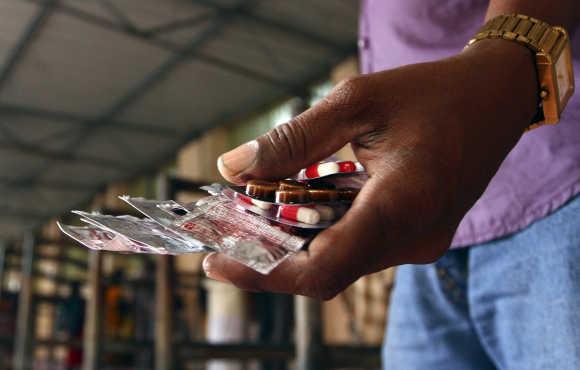 Those in the know say the arbitration could be one of the most significant ones in India Inc's history. It could mean deals struck in the past could be revisited by an aggrieved buyer or seller, especially over the contentious issue of valuation. This could make a lot of skeletons tumble out of Indian business's cupboard.

"This is certainly going to be a landmark from the corporate point of view and everyone is eyeing it. The case shows a lapse of judgement and emphasizes the need for comprehensive due diligence," says an industry veteran who now runs a company of his own.

The share purchase agreement, executed on June 11, 2008, between Daiichi and Ranbaxy's former promoters, adds another twist to the case. Despite various facts relating to the US FDA investigation being public knowledge, the agreement reportedly does not contain any specific representation, warranties or indemnification for these investigations.

Click NEXT to read more...
Why Daiichi is taking Malvinder Singh to court
November 27, 2013 11:09 IST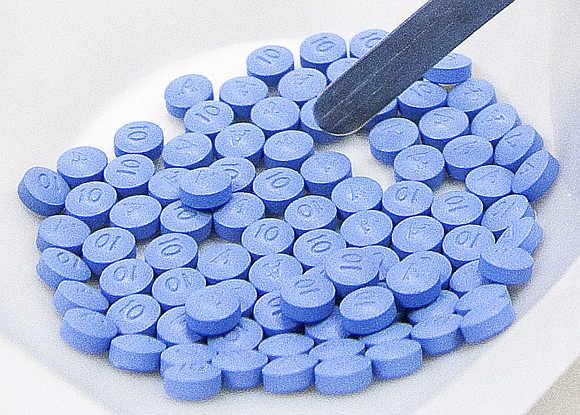 While this has surprised various industry officials who are questioning Daiichi's due diligence and the decision to sign such an agreement, legal experts point out that Daiichi may fight the case saying the Singh brothers had prior knowledge (of the issues) and, therefore, did not allow representations and warranties in the agreement. "What is crucial in this case is the extent of disclosures made by the former promoters of Ranbaxy to Daiichi," the lawyer says.

Malvinder, after he had sold Ranbaxy in 2008, had signed a two-year non-compete agreement with Daiichi. Thus, for the last three years he has been free to re-enter the pharmaceuticals sector. It's not clear if he will exercise this option, but this much is certain that it will depend critically on how he is able to settle the current case. Over to Singapore.

Chain of Events

2006: US Food and Drug Administration (FDA) inspectors note allegations about Ranbaxy's practices

2007: Whistle-blower's lawsuit alleges the company defrauded Federal programmes

Jun 2008: Daiichi Sankyo acquires majority stake in Ranbaxy

Sep 2008: Ranbaxy's three facilities - at Paonta Sahib and Batamandi (Himachal Pradesh) and Dewas (in Madhya Pradesh) - come under FDA's scanner. FDA bans 30 drugs from Indian facilities

Nov 2008: Daiichi concludes Ranbaxy buyout

May 2009: Malvinder Mohan Singh steps down as CEO and MD of Ranbaxy

Dec 2011: Ranbaxy sets aside $500 million to resolve potential criminal and civil liabilities

Dec 2011: Ranbaxy signs a consent decree with the American authorities, putting an end to the regulatory tussle; but Ranbaxy still cannot make drugs at the Paonta Sahib, Batamandi, Dewas and Gloversville, NY, facilities for the US market

Jan 2012: Company reaches a settlement agreement with FDA; agrees to stop making drugs for the US market at two plants until these are brought up to US standards

May 2012: Ranbaxy hires two US-based consultants to advise it on remedial work to be done at its manufacturing units in India

Apr 2013: Daiichi Sankyo files five caveats in the Delhi High Court seeking to prevent any ex parte stay order against it.

May 13, 2013: Criminal charges filed; Ranbaxy pleads guilty of fraudulent activities in the US and agrees to pay $500 million as penalty

May 22, 2013: Daiichi says it believes certain former shareholders of Ranbaxy concealed and misrepresented critical information concerning the US Department of Justice and FDA investigations and it is pursuing available legal remedies.

Jun 2013: According to sources, Daiichi drags Malvinder Mohan Singh and Shivinder Mohan Singh to a Singapore court
Source: