The happiest countries in the world
May 30, 2014 08:39 IST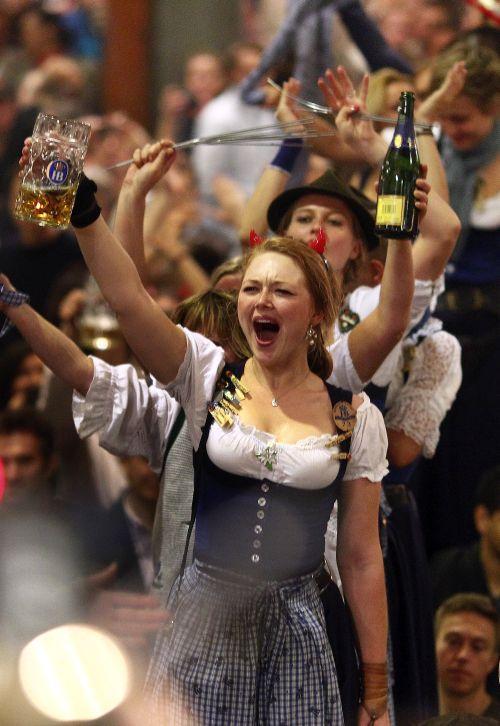 There is more to a country than the cold GDP numbers and economic statistics. And to understand well-being of a nation, Organization for Economic Co-operation and Development (OECD) has come up with a 'Better Life Index'.
This index allows user to understand how life in a country is improving and in which areas. It also enables users to compare the well-being across countries, based on 11 topics.
The Better Life Index rates the 34 OECD member nations, as well as Brazil and the Russian Federation, on 11 variables that contribute to a high quality of life, including income, education, housing, health, and life satisfaction.
24/7 Wall St. reviewed the 11 countries with the highest life satisfaction score to find out countries that are happiest.
Click NEXT to find out the happiest countries in the world…
The happiest countries in the world
May 30, 2014 08:39 IST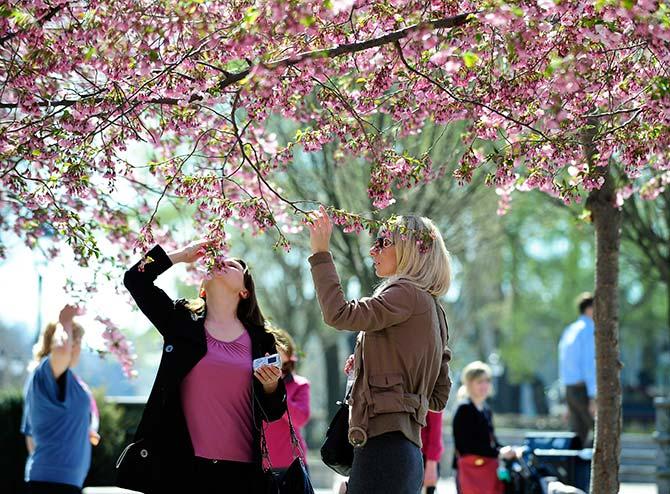 Sweden
Rank: 11
Life satisfaction score: 7.4 (tied for 7th)
Self-reported good health: 80 per cent (8th highest)
Employees working long hours: 1.1 per cent (3rd lowest)
Disposable income: $27,546 (11th highest)
Life expectancy: 81.9 years (8th highest)
Click NEXT to read more…
The happiest countries in the world
May 30, 2014 08:39 IST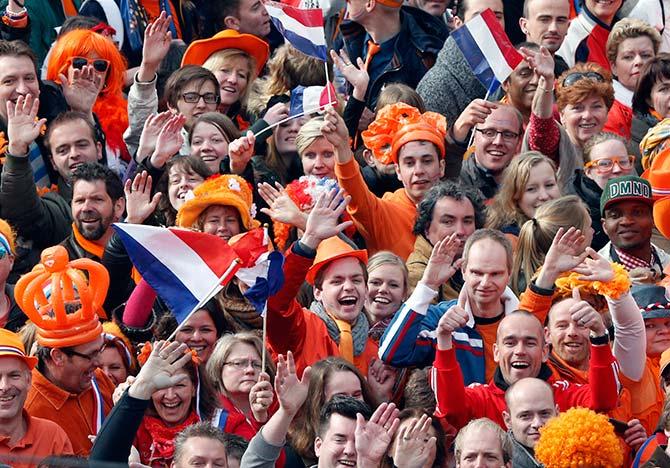 Netherlands
Rank: 10
Life satisfaction score: 7.4 (tied for 7th)
Self-reported good health: 76 per cent (11th highest)
Employees working long hours: 0.6 per cent (2nd lowest)
Disposable income: $25,697 (14th highest)
Life expectancy: 81.3 years (11th highest)
Click NEXT to read more…
The happiest countries in the world
May 30, 2014 08:39 IST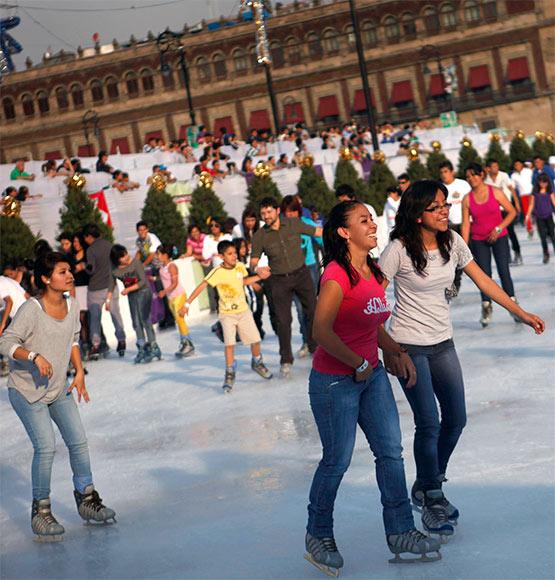 Mexico
Rank: 9
Life satisfaction score: 7.4 (tied for 7th)
Self-reported good health: 66 per cent (14th lowest)
Employees working long hours: 28.8 per cent (2nd highest)
Disposable income: $12,850 (2nd lowest)
Life expectancy: 74.4 years (3rd lowest)
Click NEXT to read more…
The happiest countries in the world
May 30, 2014 08:39 IST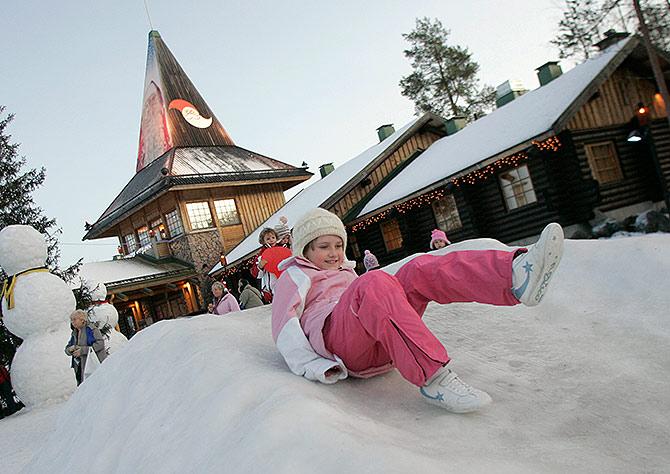 Finland
Rank: 8
Life satisfaction score: 7.4 (tied for 7th)
Self-reported good health: 69 per cent (tied-17th lowest)
Employees working long hours: 3.7 per cent (9th lowest)
Disposable income: $26,904 (12th highest)
Life expectancy: 80.6 years (15th lowest)
Click NEXT to read more…
The happiest countries in the world
May 30, 2014 08:39 IST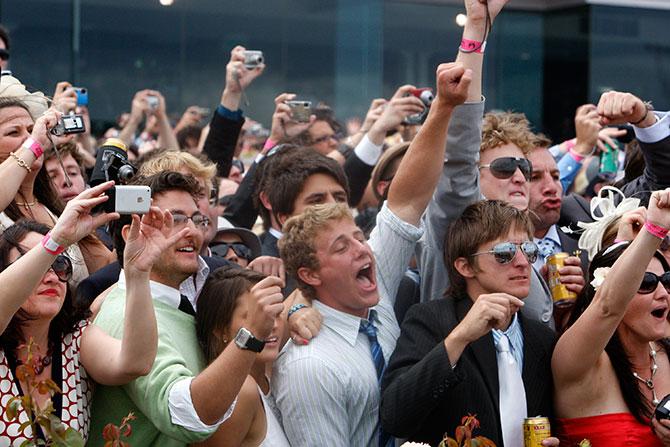 Australia
Rank: 7
Life satisfaction score: 7.4 (tied for 7th)
Self-reported good health: 85 per cent (4th highest)
Employees working long hours: 14.2 per cent (7th highest)
Disposable income: $31,197 (4th highest)
Life expectancy: 82.0 years (7th highest)
Click NEXT to read more…
The happiest countries in the world
May 30, 2014 08:39 IST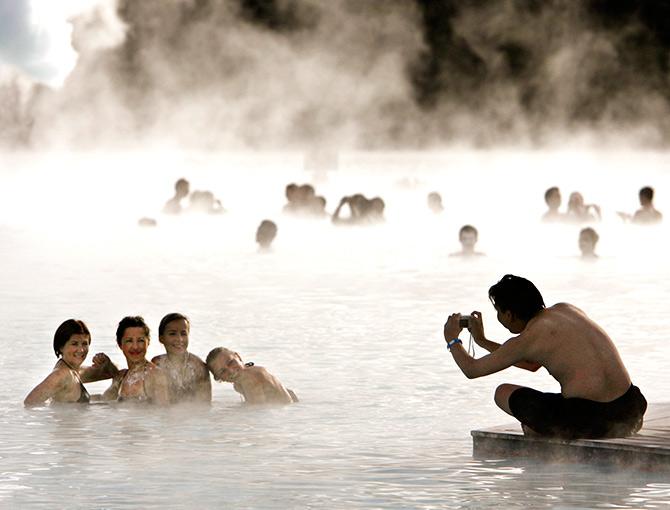 Iceland
Rank: 6
Life satisfaction score: 7.5 (tied for 5th)
Self-reported good health: 78 per cent (9th highest)
Employees working long hours: 13.7 per cent (8th highest)
Disposable income: $22,415 (17th lowest)
Life expectancy: 82.4 years (4th highest)
Click NEXT to read more…
The happiest countries in the world
May 30, 2014 08:39 IST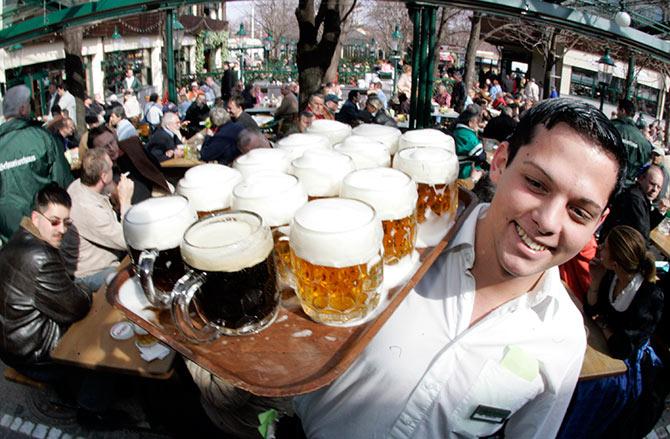 Austria
Rank: 5
Life satisfaction score: 7.5 (tied for 5th)
Self-reported good health: 69 per cent (tied-17th lowest)
Employees working long hours: 8.6 per cent (15th highest)
Disposable income: $29,256 (9th highest)
Life expectancy: 81.1 years (13th highest)
Click NEXT to read more…
The happiest countries in the world
May 30, 2014 08:39 IST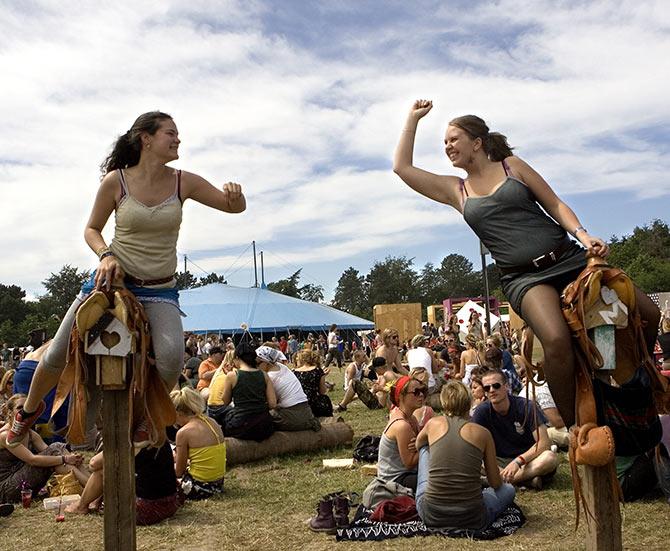 Denmark
Rank: 4
Life satisfaction score: 7.6 (tied for 3rd)
Self-reported good health: 71% (17th highest)
Employees working long hours: 2.1% (4th lowest)
Disposable income: $25,172 (15th highest)
Life expectancy: 79.9 years (12th lowest)
Click NEXT to read more…
The happiest countries in the world
May 30, 2014 08:39 IST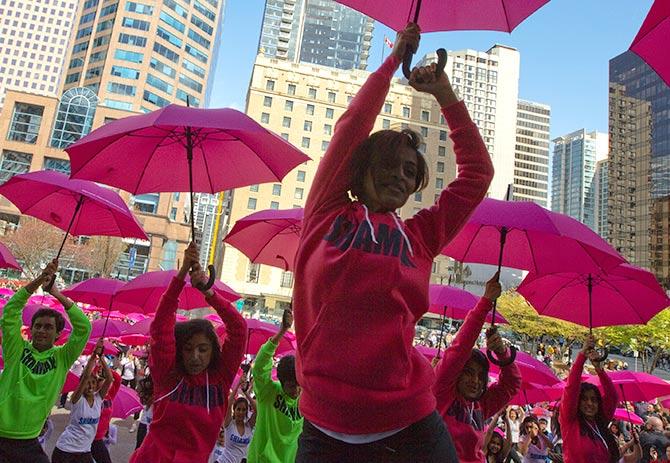 Canada
Rank: 3
Life satisfaction score: 7.6 (tied for 3rd)
Self-reported good health: 88 per cent (3rd highest)
Employees working long hours: 4.0 per cent (11th lowest)
Disposable income: $30,212 (7th highest)
Life expectancy: 81.0 years (17th highest)
Click NEXT to read more…
The happiest countries in the world
May 30, 2014 08:39 IST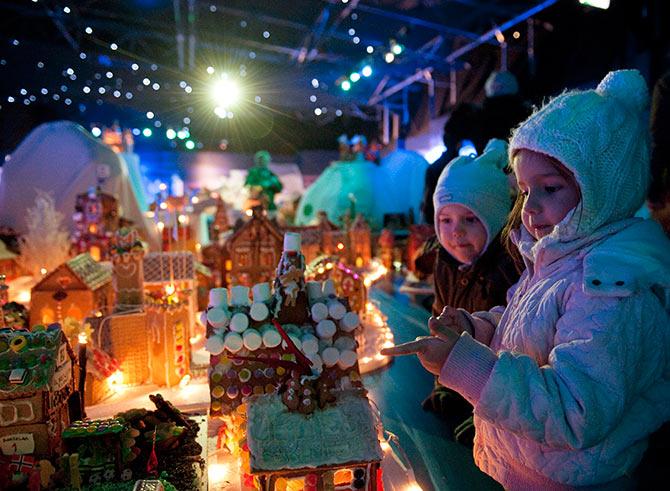 Norway
Rank: 2
Life satisfaction score: 7.7
Self-reported good health: 73 per cent (15th highest)
Employees working long hours: 3.1 per cent (6th lowest)
Disposable income: $32,093 (3rd highest)
Life expectancy: 81.4 years (10th highest)
Click NEXT to read more…
The happiest countries in the world
May 30, 2014 08:39 IST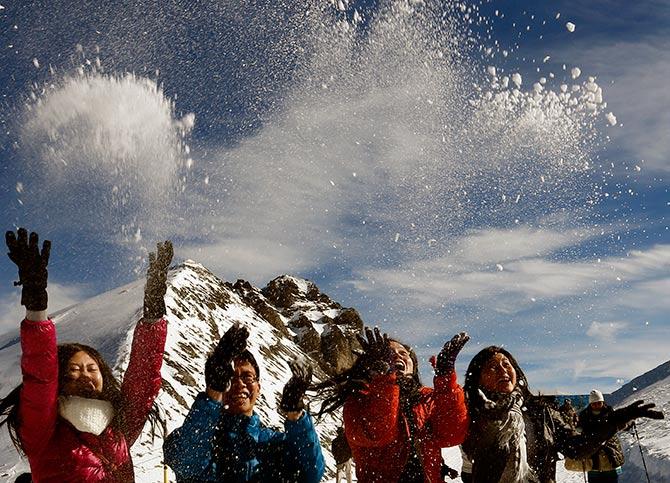 Switzerland
Rank: 1
Life satisfaction score: 7.8
Self-reported good health: 81 per cent (7th highest)
Employees working long hours: 7.3 per cent (17th highest)
Disposable income: $30,745 (5th highest)
Life expectancy: 82.8 years (the highest)