India's trade pact with Japan: What it means
Last updated on: February 21, 2011 11:46 IST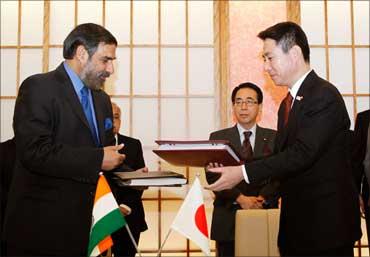 The Comprehensive Economic Partnership Agreement with Japan, signed in Tokyo by commerce and industry minister Anand Sharma and Japanese foreign minister Seiji Maehara, comes at a time when China has been declared the world's second largest economy, second only to the US, overtaking Japan in the process.
With Tokyo now relegated to third place, analysts say the agreement with Delhi is one way through which Japan hopes to kick-start its faltering economy, whose annual growth figure refuses to rise above two per cent.
Clearly, the Democratic Party of Japan-led government believes the CEPA is also a strategic tool to enhance Japanese influence in the Indian Ocean littoral.
In April, when India and the US embark upon a series of naval exercises called the Malabar series, this time off the coast of Okinawa, Japan's Maritime Self-Defence Agency (the official term for its Navy) will also participate for the second year running.
Click NEXT to read on . . .

India's trade pact with Japan: What it means
Last updated on: February 21, 2011 11:46 IST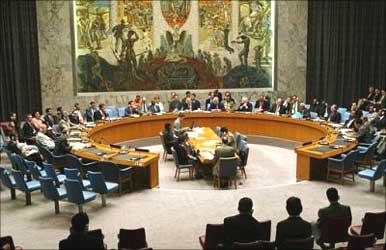 Delhi is gently nurturing an informal consolidation of this triangle.
China is far too important and far too big to be an antagonist for each side, but the government clearly hopes that common initiatives such as lobbying for a permanent seat in an expanded Security Council, as well as the CEPA, will push the insular Japanese into not only opening its economy but also allow easy movement of Indian labour into that country.
Nuke softening
There is another prize at the end of the rainbow, which the Japanese are so far resisting: Allowing Japanese companies such as Mitsubishi, Toshiba and Hitachi to sell high-technology items used in the civil nuclear industry to their Western partners, thereby enabling the latter to do civil nuclear business in India.
Fact is, that as long as these Japanese companies refuse to carry out indirect nuclear trade with India, Delhi's much-vaunted civil nuclear ambitions, midwifed by the Indo-US civil nuclear deal of 2008, will remain still-born.
Click NEXT to read on . . .

India's trade pact with Japan: What it means
Last updated on: February 21, 2011 11:46 IST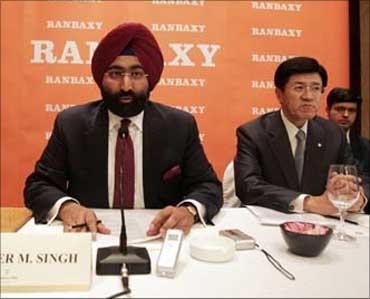 The India-Japanese nuclear conversation remains ongoing, with suggestions that India reiterate its commitment to no-first-use in the launch of nuclear weapons as mentioned by the Nuclear Suppliers Group in 2008.
Meanwhile, by opening 90 per cent of its trade tariff lines to the Japanese - who have opened 95 per cent of their own - India hopes the CEPA will slowly do what US pressure on Tokyo has failed to deliver so far.
By expanding the wealth basket beyond the few Japanese majors who prefer the mergers & acquisitions route to investment in India - such as Daiichi Sankyo's buyout of Ranbaxy for $4.2 billion and NTT DoCoMo's purchase of 26 per cent in Tata Telecom over 2008-9 - Delhi hopes Tokyo would look at India's need to build nuclear energy plants without signing the Nuclear Non-Proliferation Treaty with a kinder eye.
Click NEXT to read on . . .

India's trade pact with Japan: What it means
Last updated on: February 21, 2011 11:46 IST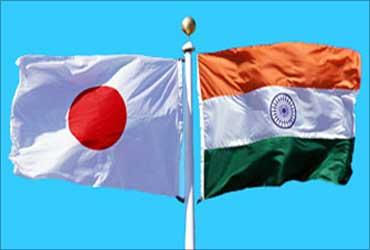 Expectations that bilateral trade will touch $25 billion from the current $10.3 bn by 2014 are already in the air, as Indian officials hope the nature of Japanese investment in India will diversify.
The trend is already there. According to official Japanese data, the number of Japanese firms has doubled over the past three years in India, with the result that Japanese investment has touched yen 800 billion, or $9.6 bn.
Indian gains
Companies such as Mitsubishi Religare Enterprises, JSW, Panasonic, Sony, etc, have gained enormously through their access to the Indian market already, but it is the Indian pharmaceutical industry which has won significant concessions to Japan's $5-trillion economy.
Japan has now agreed to give the same treatment to Indian generics in line with what it does domestically.
It is the world's second biggest biggest market for pharma goods in the world.
India's trade pact with Japan: What it means
Last updated on: February 21, 2011 11:46 IST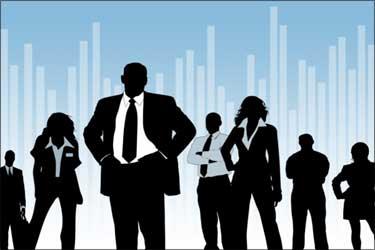 Another top CEPA benefit is Tokyo's agreement to relax the barriers to services as well. According to a projection by Goldman Sachs, India's workforce will increase by 110 million by 2020, while according to the International Labour Organisation, Japan's workforce will shrink by 3.5 million in the same period.
In the ageing society that it is gradually becoming, Japan has agreed to provide "liberalised access" to Indian professionals such as chefs, nurses, English language teachers, accountants, advertisers and tourist guides.
Yoga instructors, tabla players and dancers find special mention in the CEPA document all three categories of workers will be able to pass on their art to Japanese students.
Click NEXT to read on . . .

India's trade pact with Japan: What it means
Last updated on: February 21, 2011 11:46 IST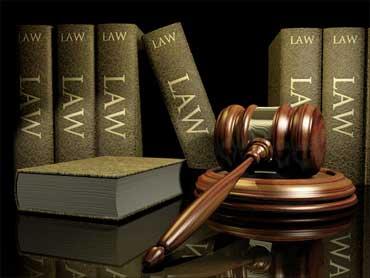 Japan Bank for International Cooperation surveys have consistently shown in recent years that India has become the most-favoured long-term destination, but major concerns remain on transparency, delays, intellectual property rights and clearances.
Japanese officials say they hope the CEPA would radically change the Indian bureaucracy's attitude to considerably simplifying procedures.
Negotiations around the CEPA took four long years, with Japanese officials often flummoxed by Indian intransigence on negotiating what they deemed were 'sensitive sectors'.
These included agriculture, fruit, spices, wheat, basmati rice, edible oils, wines and spirits, as well as certain auto and auto parts.
Click NEXT to read on . . .

India's trade pact with Japan: What it means
Last updated on: February 21, 2011 11:46 IST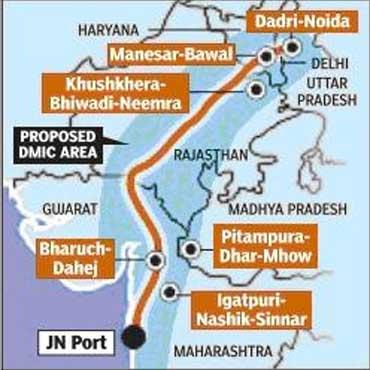 Sustainability
Relations with China are increasingly strained, the Japanese officials added, while Vietnam is too small to make a significant difference.
India's size, population and ability to sustain economic reform make it a very attractive destination, especially in intensive labour manufacturing.
But it is the decision to create a joint revolving fund worth $9 billion to kickstart the 1,483-km Delhi-Mumbai Industrial Corridor project (which runs through six states from Delhi, via Haryana, Uttar Pradesh, Rajasthan and Gujarat, before it reaches Maharashtra) which constitutes fascinating new progress in the India-Japanese relationship.
By tying the Japanese into infrastructure creation in India as well as the parallel creation of several model townships along this corridor, Delhi is aiming at a long-term economic relationship with Japan which could serve as a model for other countries.
Click NEXT to read on . . .

India's trade pact with Japan: What it means
Last updated on: February 21, 2011 11:46 IST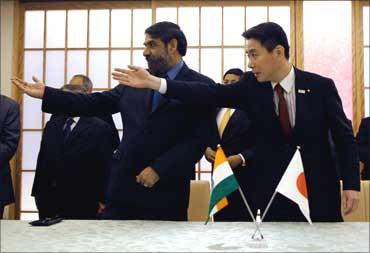 Anand Sharma's tour of Japan last week concluded with a trip to Malaysia, where he signed a Comprehensive Economic Cooperation Agreement with his counterpart, Mustapa Mohamed, thereby hoping to create an arc of prosperity across the Indian Ocean littoral.
The CECA with Malaysia, which comes into effect on July 1, hopes to expand trade in goods beyond the India-Asean free trade agreement.
Analysts say the time may have come for the merger of the external affairs and commerce ministries, so that India is better able to use economics to lobby for political goals.

Source: