How India Post is trying to strike it big
March 26, 2014 10:30 IST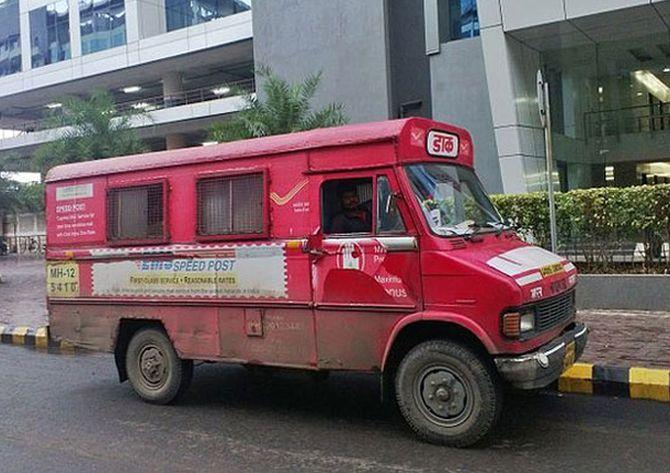 India Post is trying to increase business by pushing customers to open post office savings accounts upon maturity or early withdrawal of their small saving schemes.
This comes at a time when its chances of securing a banking licence from the Reserve Bank of India appear bleak due to inadequate infrastructure for banking operations.
While India Post, which has about 155,000 branches across the country, has a wider reach, compared with 98,000 bank branches, it has only 287 million accounts, compared with 903 million bank accounts.
Considering the entity's banking aspirations, more regular customers are significant.

"The process is complicated.
"They (India Post) have applied under the new guidelines. "So, they have to satisfy the new criteria.
Click NEXT to read further. . .
How India Post is trying to strike it big
March 26, 2014 10:30 IST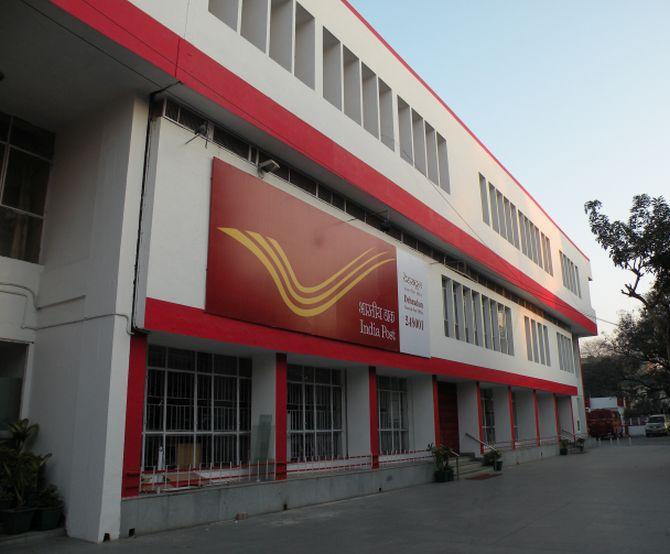 "Also, they will have to do what private banks do," said a finance ministry official.
After the formal launch of core banking solutions for networking 100-odd branches last month, post offices have apparently stopped issuing cheques to customers upon maturity of their deposits in small savings schemes, National Savings Certificates and public provident funds.
The move is aimed at encouraging customers to transfer these funds to post office savings accounts.

An official in the Department of Posts, however, said there was no directive to force people to open savings accounts in post offices.
Customers were being encouraged to withdraw money from automated teller machines so that they didn't crowd post office counters, he added.
Click NEXT to read further. . .
How India Post is trying to strike it big
March 26, 2014 10:30 IST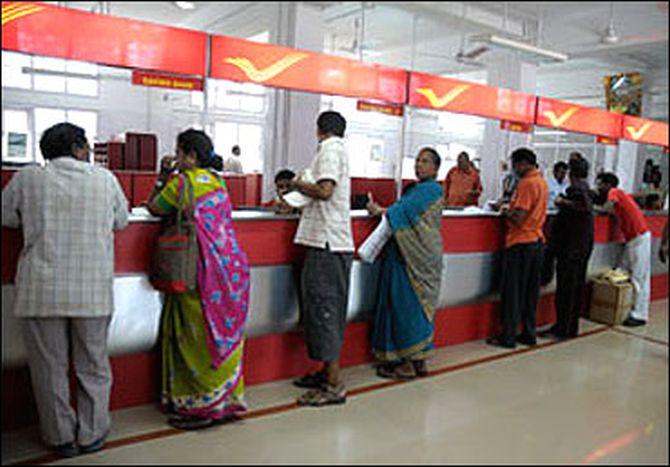 "There are many senior citizens, etc, who come to withdraw their money at the end of the quarter or the year.
"So, it is better to withdraw from ATMs."

Postmasters could be encouraging those who didn't have accounts to open those, as this didn't involve costs and the money was automatically transferred to the savings account on the same day, the official said.
"So, it is easier and faster."

Customers, however, argue managing multiple accounts was inconvenient.
They also reject the perception that adopting CBS is leading to non-issuance of cheques.
"The argument given by the postal department is since it has moved to CBS, it cannot issue cheques.
However, banks that have had CBS for several years are still issuing cheques using the same technology platform, Finnacle," said Rajesh Kumar, a post office customer from Assam.
Click NEXT to read further. . .
How India Post is trying to strike it big
March 26, 2014 10:30 IST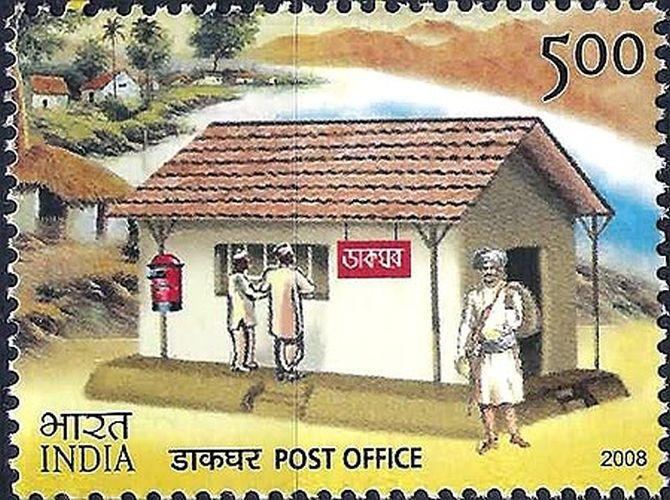 According to RBI guidelines, withdrawals exceeding Rs 25,000 have to be carried out only through cheques or transfers to savings accounts.

India Post plans to network 25,000 urban post offices by the end of this year and open 2,800 additional ATMs by March 2015.
Better last-mile connectivity would help it strengthen its case for securing a bank licence.

Private sector entities such as Reliance Group, Aditya Birla Group, Bajaj Finance, Muthoot Finance, Religare Enterprises and Shriram Capital have also applied for bank licences.

The Ministry of Communications and Information Technology is planning to move the Cabinet to seek approval for the funds required to India Post's banking operations, in case it secures a licence.
Though the ministry has urged its finance counterpart to allot Rs 623 crore (Rs 6.23 billion) to finance the proposed banking debut, the funds have not been approved yet.
Source: