How govt banks aided the rise of India's crony capitalism
Last updated on: April 2, 2013 09:12 IST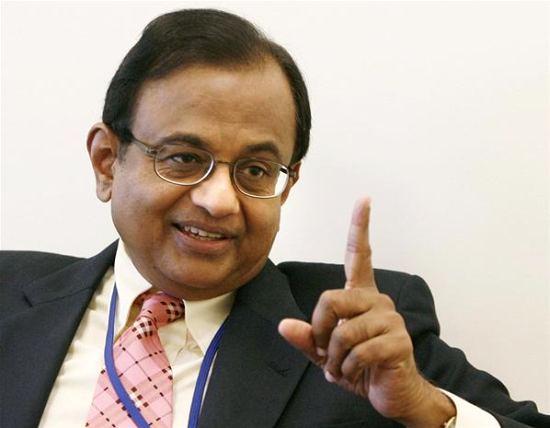 Finance Minister P Chidambaram says rich promoters of sick companies won't be tolerated. But state-owned banks are also to be blamed for the rot of defaults and rise of India's crony capitalism.
Vigyan Bhavan, built in 1956 in the heart of official New Delhi, combines Buddhist, Hindu and Mughal architectural elements.
It is the government's premier convention centre. This is where high-profile ceremonies, conferences and meetings take place.
On March 18, the chiefs of all state-owned banks trooped into a hall and took their seats on a roundtable for a quarterly review meeting with Finance Minister P Chidambaram.
The second item on the agenda was "NPAs (non-performing assets or bad loans) and recovery of NPAs". The bankers told Chidambaram that the gems and jewellery sector was seeing rising defaults on account of weakness in the overseas markets.
The explanation didn't go down well with Chidambaram who said that these businessmen were the biggest movers of cash and often indulged in ostentatious display of wealth.
Bankers say the issue of Kingfisher Airlines (it owes over Rs 7,500 crore or Rs 75 billion, to a consortium of 18 banks) too was discussed at length during the two-hour meeting.
Later, Chidambaram told journalists: "We cannot have an affluent promoter and a sick company.
" When asked if he was referring to Kingfisher Airlines and its once-flamboyant promoter, Vijay Mallya, Chidambaram said he wouldn't name any one company.
Click NEXT to read more...
How govt banks aided the rise of India's crony capitalism
Last updated on: April 2, 2013 09:12 IST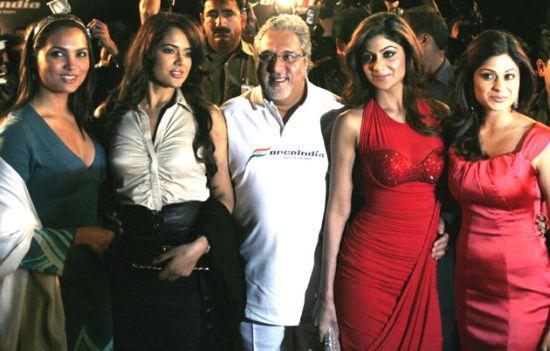 In the months to come, many rich businessmen could lose their mansions, private jets, yachts, luxury cars, artworks and the diamonds adorning their wives' fingers and earlobes.
That's because public opinion against "affluent promoters of sick companies" has reached tipping point. With charges of crony capitalism on the rise, the government can't be seen being soft on errant businessmen.
So, finally, state-owned banks are preparing the list of their top 50 "wilful" defaulters - those who have not repaid loans despite adequate cash flows and a healthy net worth.
Chidambaram wants wilful defaulters not to be given additional loans, and banks should take conniving or negligent auditors to task by lodging complaints against them with the Institute of Chartered Accountants of India.
The rot of defaults runs deep. For the financial year that ended on March 31, 2012, there were 7,370 cases of default on loans given by banks, state-owned as well as private, involving a sum of Rs 58,556 crore (Rs 585.56 billion).
If you invest in bank stocks, this should worry you because that was the amount that got knocked off the banks' profit & loss statements. And if you like to keep track of your tax rupees, then you should worry that good money has been thrown down the drain.
Click NEXT to read more...
How govt banks aided the rise of India's crony capitalism
Last updated on: April 2, 2013 09:12 IST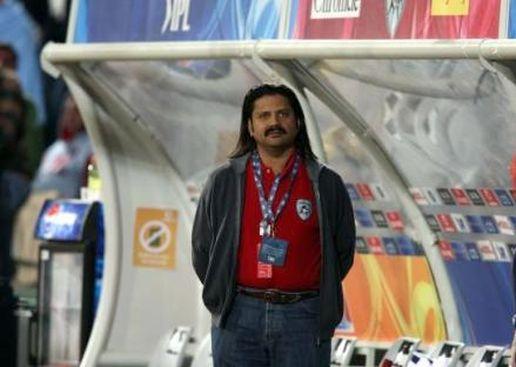 On the other hand, banks, especially the state-owned ones, are perceived to be lenient with defaulters.
In the nine months to December 2012, state-owned banks reduced their NPAs by Rs 41,672 crore (Rs 416.72 billion) - one-third of that came through "compromises" with defaulters.
In most of these cases, defaulters were let off with a rap on the knuckles. These banks can move the Debt Recovery Tribunals and Lok Adalats and proceed under the Securitisation and Reconstruction of Financial Assets and Enforcement of Security Interest Act 2002 for recovery.
They are filing for higher and higher amounts and also recovering more, but the recovery rate has fallen from 36.59 per cent in 2009-10 to 30.96 per cent in 2010-11 and 24.90 per cent in 2011-12.
Private-sector banks, in contrast, are more vigilant. On Thursday, when the Debt Recovery Tribunal passed an order attaching the property of two promoters of the debt-ridden Deccan Chronicle Holdings, Chairman T Venkattram Reddy and Vice-chairman T Vinayaka Ravi Reddy, it was following a petition filed by Axis Bank, a private bank, for the recovery of Rs 9.69 crore (Rs 96.9 million) from the company.
IFCI and ICICI Bank have also filed winding-up petitions in the Andhra Pradesh High Court.
Click NEXT to read more...
How govt banks aided the rise of India's crony capitalism
Last updated on: April 2, 2013 09:12 IST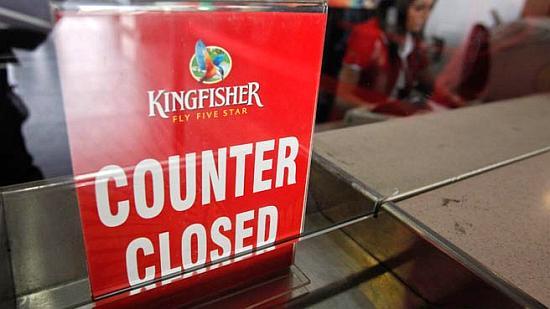 Venkattram Reddy was known for his fleet of Bentleys, custom-made cigars and parties attended by all the beautiful people in town.
He owned Odyssey, the bookstore chain, and Deccan Chargers, the Indian Premier League team, and had dreams to get into aviation.
The banks are paying the price of being lax. For instance, there were enough signals for them to realise that all wasn't well with Kingfisher Airlines.
The first round of restructuring of Kingfisher Airlines' debt was done way back in November 2010. In April 2011, the banks converted a part of the debt into equity.
This was done at almost Rs 65 a share, which was a 60 per cent premium on the market price; the current share price of Kingfisher Airlines is around Rs 8.
But that didn't help either and the airline continued to bleed. By the end of the year, the airline had become irregular in repaying loans. As a result, some of the banks classified the loans as an NPA.
For over a year nothing happened. It is only now that the banks have finally decided to bite the bullet and recall their loans to the bankrupt airline.
Click NEXT to read more...
How govt banks aided the rise of India's crony capitalism
Last updated on: April 2, 2013 09:12 IST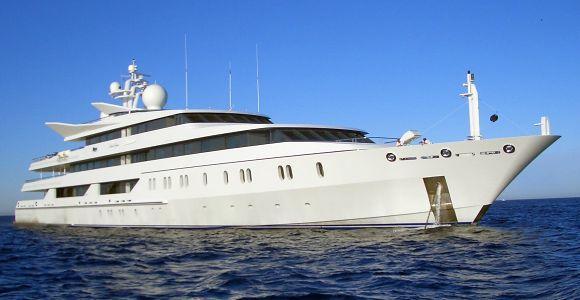 As Kingfisher has no means to repay the loans, the banks can sell the assets pledged to them.
The list includes Mallya's fancy villa in Goa, Kingfisher House in suburban Mumbai, helicopters and shares of United Spirits.
Some of Mallya's trophy assets, it has now come out, are no longer his. This includes Indian Empress, the 95-metre luxury yacht he had purchased from a Qatari sheikh in 2006 (Mallya can hire it for 30 days a year till 2015), and Boeing 727 and Gulfstream aircraft.
Still, the banks have said the collaterals are enough to cover the dues, though some analysts have voiced their doubts.
Bankers who are involved in the whole affair say the message from the top was not to "make things worse for Mallya when he was trying to improve matters".
The chief executive of a large bank that has an exposure to Kingfisher Airlines says: "We were waiting till the first week of January 2012 for Mallya to bring in the money so that the account didn't turn into an NPA and the banks could support the ailing company."
Click NEXT to read more...
How govt banks aided the rise of India's crony capitalism
Last updated on: April 2, 2013 09:12 IST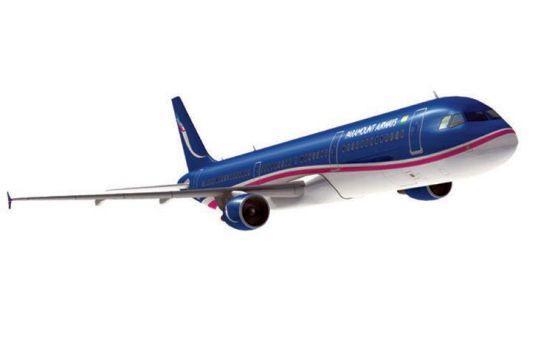 A senior State Bank of India officer says there are adequate regulatory provisions for treating instances of wilful default. However, banks are reluctant to make use of these provisions.
Now, with the mounting burden of bad loans, it is difficult to ignore the festering problem for long.
So things could change. Seven decades ago, when Karumuthu Thiagaraja Chettiar started Bank of Madura, he wouldn't have imagined that his grandson's company would one day be listed as a defaulter in the books of half a dozen banks.
M Thiagarajan was just 27 years old when he launched Paramount Airways, a premier airline based out of Madurai, in October 2005. By 2010, the airline had run into rough weather and all its aircraft were grounded.
Thiagarajan has been trying to get back to flying since. Last month, half a dozen lenders asked the aviation regulator not to let Paramount fly again till it cleared Rs 550 crore (Rs 5.5 billion) in dues.
According to the list of defaulters banks are supposed to report every quarter and published by Credit Information Bureau (India) Ltd, Paramount was listed as defaulter for Rs 88 crore (Rs 880 million) to State Bank of India's stressed assets management branch in Chennai - it is just one of the 112 "suit filed" cases in that branch alone.
Click NEXT to read more...
How govt banks aided the rise of India's crony capitalism
Last updated on: April 2, 2013 09:12 IST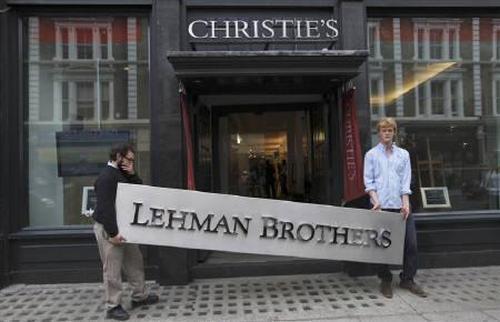 In a statement, Thiagarajan's company says the default was notional as this were based on the assumption that the lessor would invoke bank guarantees since Paramount stopped payments on a dispute over manufacturing defect.
Following an international arbitration award, the airline is now cash-rich and is planning to resume operations soon, the company claims.
"Paramount," says the company, "has already won the UK compensation case for Rs 1,650 crore (Rs 16.5 billion) and is in the process of settling all outstanding loans with banks."
Bankers point out various lacunae in the law. Limited liability gives businessmen legal protection from forfeiting their personal wealth in case of a default.
There is no legal disqualification for defaulters to raise fresh loans; so a default doesn't hurt. It's an open secret that political pressure can be put on state-owned banks to "go easy" on "well-connected" businessmen.
In the past, many promoters would drive their company to the operating table of the Board for Industrial & Financial Reconstruction to escape the long arm of the lenders.
This practice has become less frequent now; there is even a proposal to wind up the board. The current fad is corporate debt restructuring.
After Lehman Brothers imploded in September 2008, Reserve Bank of India, or RBI, allowed banks to recast the debt of viable businesses that were facing a temporary liquidity crunch.
Click NEXT to read more...
How govt banks aided the rise of India's crony capitalism
Last updated on: April 2, 2013 09:12 IST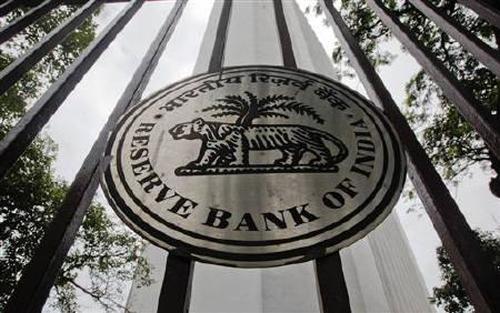 It is alleged that this window has been misused. While the thumb rule is that 15 per cent of such recast loans turn bad, for many banks it is in excess of 20 per cent. The terms of the recast, some bankers admit, are too easy.
But the party will end soon. RBI has asked banks to make provisions for all restructured loans, and promoters are being asked to increase their contribution to the restructuring from 15 per cent of the additional funding required to 25 per cent.
Businessmen often raise debt by pledging their shares. In case of a default, the lenders are free to sell those shares in the market and recover their dues.
Recent analysis by Business Standard Research Bureau showed that the market value of 1,200 companies, which account for two-thirds of all loans given to the corporate sector, is below their liabilities.
So, even if all shares were sold, the lenders would still not be able to recover their money.
While most defaulters have thick skins and a few have even made comebacks, Lalith Sheth found it difficult to live with the shame. His Raj Tours & Travels was listed as a defaulter by State Bank of India for Rs 10.89 crore (Rs 108.9 million).
Click NEXT to read more...
How govt banks aided the rise of India's crony capitalism
Last updated on: April 2, 2013 09:12 IST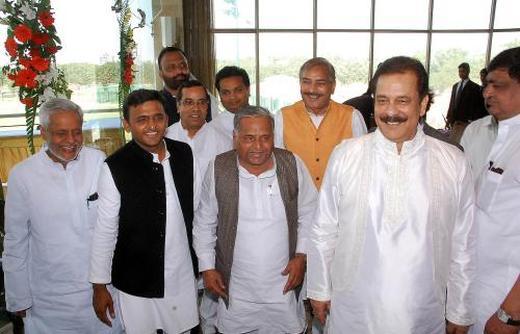 On July 31 last year, Sheth ended his life by jumping off the Bandra-Worli Sea Link in Mumbai.
Sheth was a shrewd businessman: he understood the wealthy Gujarati community's obsession with vegetarian food, so he came out with the travel-with-the-chef package.
It is still not clear what triggered Sheth's extreme decision as reports said he owned a sprawling property in Mumbai's Chowpatty area which could have covered the dues twice over.
Some others have attributed his suicide to the attack mounted by travel websites on the business of offline agencies.
The trend to attach the personal properties seems to be picking up. And it's not just the banks - the Securities & Exchange Board of India has asked four Sahara group directors, including its chief, Subrata Roy, to file an affidavit by April 8 with a list of all their assets, properties and bank accounts in India and abroad in regard to the long-running feud over money raised by Sahara India Real Estate Corporation and Sahara Housing Investment Corporation.
However, a recent article in Mint had quoted Roy as saying that his "personal wealth - including that of my wife, sons and daughters - will not be more than Rs 10-12 crore (Rs 100 - 120 million)."
Source: