Clinical trial deaths rise; pharma cos say not at fault
Last updated on: January 10, 2013 09:23 IST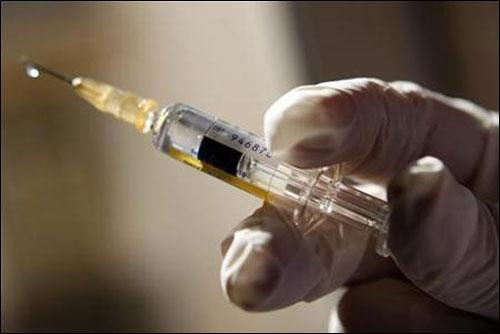 Despite courts slamming the authorities over the monitoring of clinical trials in the country, the number of deaths caused by the adverse impact of drugs in these processes has risen.
Data from the drug controller's office, reviewed by Business Standard, show 12 drug-related deaths during clinical trials in the first eight months (till August) of 2012, as against 16 in all of 2011.
According to a source in the office of the Drugs Controller General of India (DCGI), there were at least eight more deaths caused by the adverse impact of drugs between September and December, data for which is yet to be compiled. This would take the number to at least 20 in 2012.
Among the companies, which conducted these trials, are Bristol-Myers Squibb, Cadila Pharma, Eli Lilly, Piramal Health, Sun Pharma and Torrent Pharma, the data show.
The total number of deaths, including those that are believed to be not caused by drugs in the trials, is also significant.
Till August 2012, as many as 272 were registered, as against a total of 438 and 667 deaths in all of 2011 and 2010, respectively.
Sources in the DCGI office also say that despite repeated letters sent to companies, the process for payment of compensation has started in only one case so far, for 2012.
'We follow rules'
However, the pharmaceutical companies involved in these trials maintain they comply with international norms and follow all the required procedures.
Click NEXT to read further...
Clinical trial deaths rise; pharma cos say not at fault
Last updated on: January 10, 2013 09:23 IST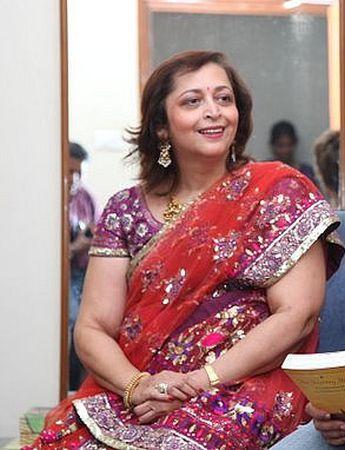 Piramal Enterprises' vice-chairman, Swati Piramal, says: "In the unfortunate case where a death occurs during a clinical trial, the investigator determines whether or not it is possible or probable or not due to the study drug. In case it is thought that the death is due to the study drug, the ethics committee, an independent committee of leading doctors and citizens, determines the quantum of compensation... (it) is paid to the relevant family member after the amount has been determined by the committee."
DCGI data says one person died in May 2012 during a clinical trial conducted by Piramal Healthcare. However, according to Piramal, the company has not got any letter from DCGI on pending compensation payment.
Sun Pharma, which also faced at least one death during its clinical trials for the Docetaxel nano-dispersion concentrate for an injection, maintains this was a very advanced case of life-threatening ailments, with low survival possibilities.
According to officials, Sun Pharma's is the only case where a compensation of Rs 50,000 is in the process. The company claimed it had compensated the death, in line with the prevailing guidelines.
The current law neither prescribes a certain amount or a specific time period for payment of compensation.
Following the rise in the number of deaths over recent years, the Supreme Court had expressed concern in July last year, saying it was "unfortunate" that humans were being treated as "guinea pigs".
After this, the Union health ministry and the DCGI, the nodal regulatory body for monitoring clinical trials, put in place draft guidelines on compensation and procedures for clinical trials.
Click NEXT to read further...
Clinical trial deaths rise; pharma cos say not at fault
Last updated on: January 10, 2013 09:23 IST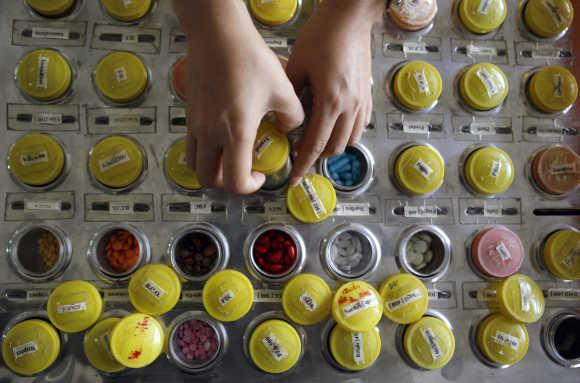 However, the government is yet to create a robust law to protect the interest of patients and the subjects of these trials.
Judges dissatisfied
Recently, the apex court again pilloried the government for not being able to contain the "menace".
Hearing a petition moved by Swasthya Adhikar Manch of Indore, a bench headed by judge R M Lodha said unregulated clinical trials of new drugs by multinational companies were causing "havoc".
Rebuking the government, the bench said, "You have slipped into deep slumber. It pains us that children of the country are being used as guinea pigs by the companies. You do not even have respect for the Parliamentary committee which has said the companies are running a racket, and you are showing just draft rules".
The latest data for 2012 also shows more numbers of drug-related deaths in the case of clinical trials conducted by multinationals as compared to domestic companies.
Till August, there were three drug-related deaths during clinical trials by Bristol-Myers Squibb (BMS), one in the case of Eli Lilly and two during trials conducted by Quintiles, a clinical research organisation, according to data compiled by the DCGI office.
A detailed questionnaire to BMS and Quintiles did not elicit a response.
While Eli Lilly has also not responded to specific questions on compensation and whether the drug was launched in India or not, it said "patient safety and well-being" was paramount for the company and it applied a single global standard to the conduct of all its clinical studies, in accordance with international ethics guidelines and regulations of the country or countries where a study was conducted.
Click NEXT to read further...
Clinical trial deaths rise; pharma cos say not at fault
Last updated on: January 10, 2013 09:23 IST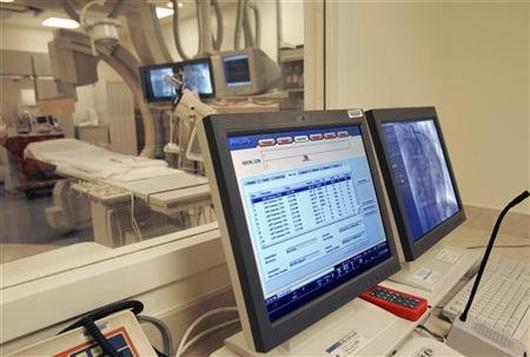 'Not at fault'
The DCGI office data also show one death each in the case of trials conducted by Torrent Pharmaceutical and Cadila Pharmaceutical.
Confirming the death, Torrent Pharma said, "The drug (TRC4186/Placebo) is under development for treating patients with NYHA class II/III heart failure and diabetes mellitus, a condition which has poor survival history, despite currently recommended best practices."
It maintained it was conducting clinical trials in accordance with regulatory requirements, both in India and abroad.
"There have been some deaths both in India and foreign countries during the process of carrying out the clinical trials. While some can be attributed to the natural progression and consequence of the disease, i.e. heart failure and coronary artery disease, some deaths were due to unrelated conditions such as subsequently detected cancer and septicemia from an unrelated infection", it added.
However, the company said it had not received any directions from DCGI on payment of compensation.
Cadila Pharma denied any deaths due to drug-related complications during trials conducted by it in 2012.
Adding: "All the drug-related clinical trials conducted by Cadila in 2012 were for approval of drugs already approved outside India, as well as in India. Cadila also conducted clinical trials for Seasonal Influenza VLP vaccine and H1N1 VLP vaccine in the last quartet of 2012. No death has also taken place in these trials," the company said.
Source: