Cities that have the most expensive hotels
June 27, 2014 11:25 IST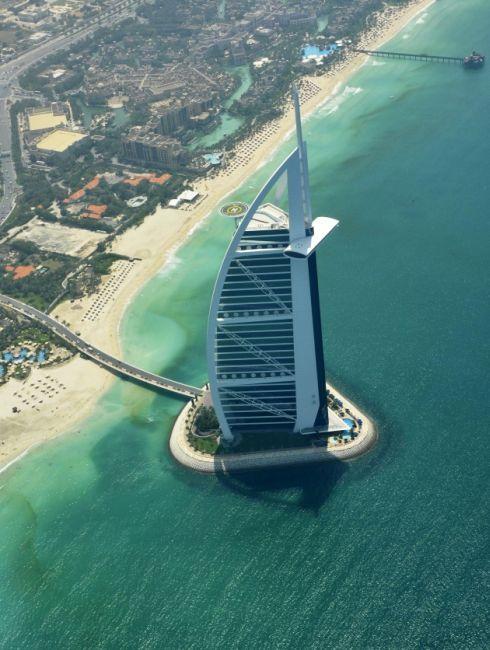 India has to be travellers' paradise. Among the priciest cities in the world for hotels, Mumbai features as the 82nd most expensive followed by Delhi (93rd), Bangalore (96th), Kolkata (103rd), and Chennai (104th), according to Bloomberg.
The news service company states that the average rates for hotel in Mumbai is $164 (Rs 9,855), in Delhi $161 (Rs 9,674), and the cheapest hotel rates are in Chennai at $137 (Rs 8,232).
Here are 30 cities that have the most expensive hotels rooms.
Please click NEXT to read further…
Cities that have the most expensive hotels
June 27, 2014 11:25 IST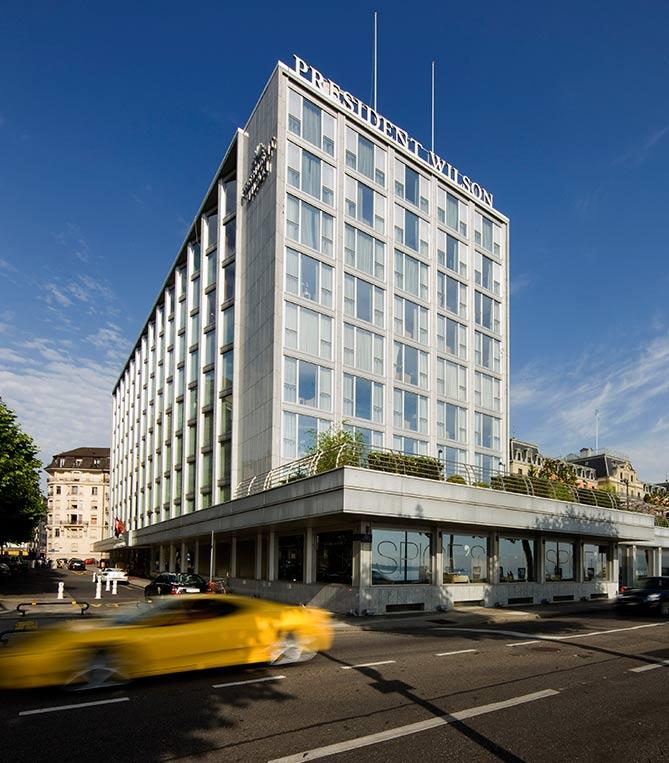 Geneva
Rank: 1
Country: Switzerland
Average hotel cost: $308 (Rs 18,508)
Average cost of 5-star hotel: $614 (Rs 36,895)
Average cost of 3-star hotel: NA
Local currency: Swiss Franc
Please click NEXT to read further…
Cities that have the most expensive hotels
June 27, 2014 11:25 IST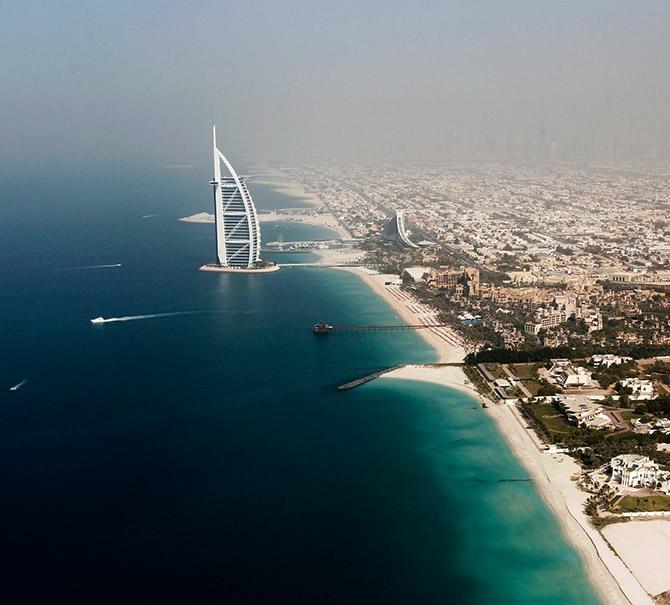 Dubai
Rank: 2
Country: United Arab Emirates
Average hotel cost: $273 (Rs 16,405)
Average cost of 5-star hotel: $304 (Rs 18,267)
Average cost of 3-star hotel: NA
Local currency: UAE Dirham
Please click NEXT to read further…
Cities that have the most expensive hotels
June 27, 2014 11:25 IST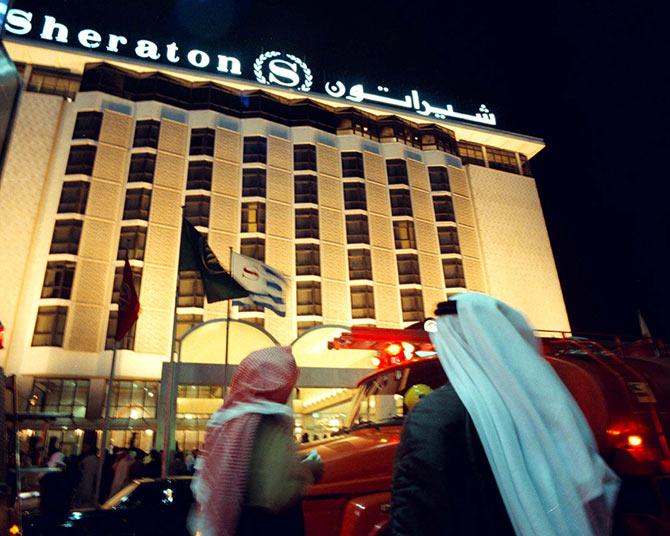 Kuwait City
Rank: 3
Country: Kuwait
Average hotel cost: $253 (Rs 15,203)
Average cost of 5-star hotel: NA
Average cost of 3-star hotel: 177 (Rs 10,636)
Local currency: Kuwaiti Dinar
Please click NEXT to read further…
Cities that have the most expensive hotels
June 27, 2014 11:25 IST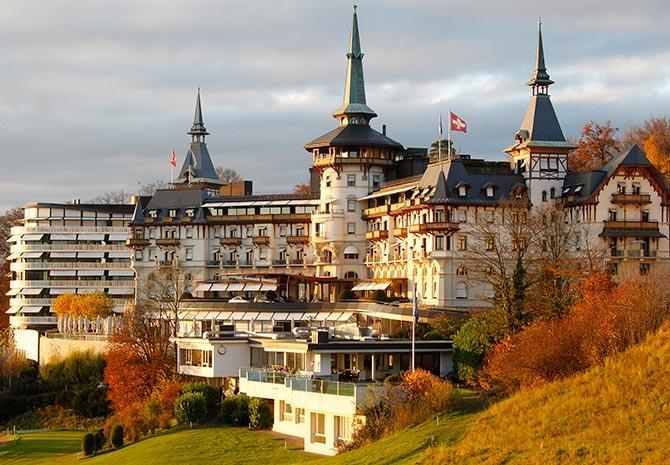 Zurich
Rank: 4
Country: Switzerland
Average hotel cost: $250 (Rs 15,023)
Average cost of 5-star hotel: NA
Average cost of 3-star hotel: $220 (Rs 13,220)
Local currency: Swiss Franc
Please click NEXT to read further…
Cities that have the most expensive hotels
June 27, 2014 11:25 IST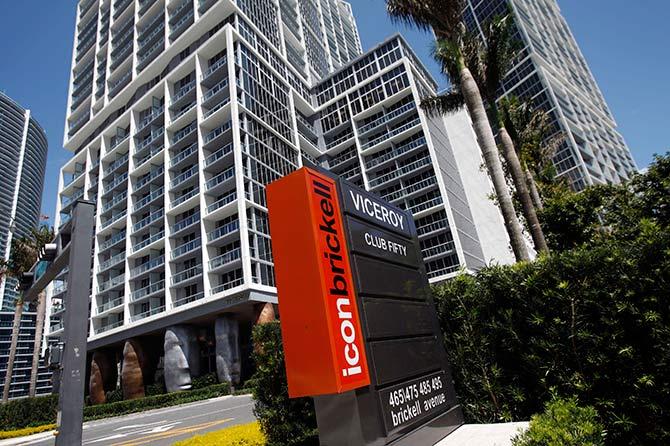 Miami
Rank: 5
Country: United States
Average hotel cost: $245 (Rs 14,722)
Average cost of 5-star hotel: NA
Average cost of 3-star hotel: $194 (Rs 11,657)
Local currency: US Dollar
Please click NEXT to read further…
Cities that have the most expensive hotels
June 27, 2014 11:25 IST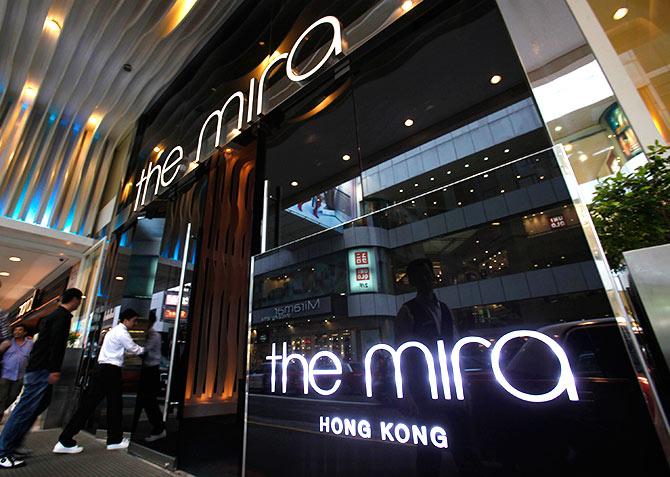 Hong Kong
Rank: 6
Country: China
Average hotel cost: $242 (Rs 14,542)
Average cost of 5-star hotel: $418 (Rs 25,118)
Average cost of 3-star hotel: $132 (Rs 7,932)
Local currency: Hong Kong Dollar
Please click NEXT to read further…
Cities that have the most expensive hotels
June 27, 2014 11:25 IST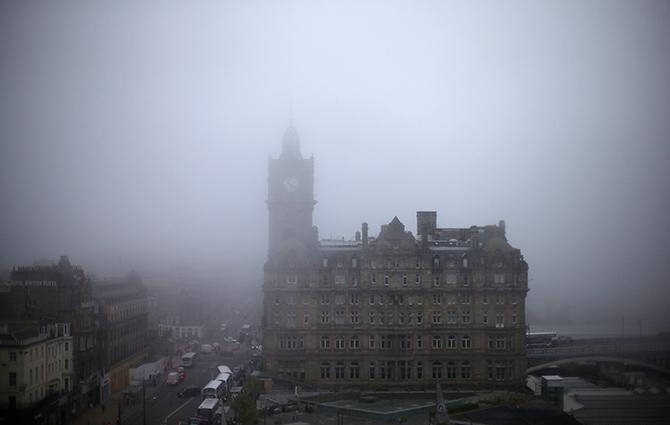 Edinburgh
Rank: 7
Country: Scotland
Average hotel cost: $241 (Rs 14,482)
Average cost of 5-star hotel: $342 (Rs 20,551)
Average cost of 3-star hotel: $187 (Rs 11237)
Local currency: British Pound
Please click NEXT to read further…
Cities that have the most expensive hotels
June 27, 2014 11:25 IST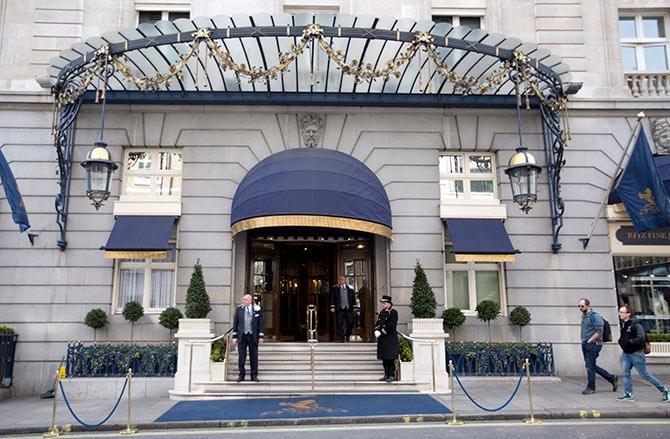 London
Rank: 8
Country: United Kingdom
Average hotel cost: $235 (Rs 14,121)
Average cost of 5-star hotel: $349 (Rs 20,971)
Average cost of 3-star hotel: $146 (Rs 8,773)
Local currency: British Pound
Please click NEXT to read further…
Cities that have the most expensive hotels
June 27, 2014 11:25 IST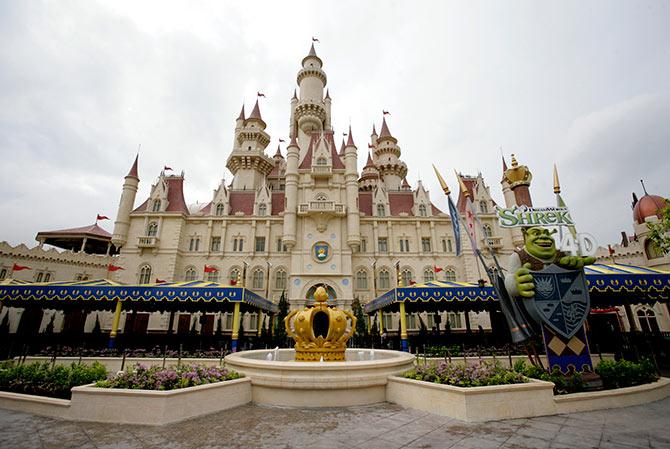 Singapore
Rank: 8
Country: Singapore
Average hotel cost: $235 (Rs 14,121)
Average cost of 5-star hotel: $338 (Rs 20,310)
Average cost of 3-star hotel: $141 (Rs 8,473)
Local currency: Singapore Dollar
Please click NEXT to read further…
Cities that have the most expensive hotels
June 27, 2014 11:25 IST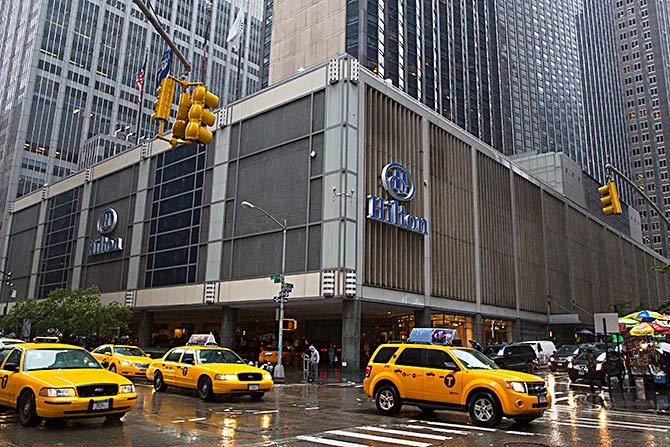 New York
Rank: 10
Country: United States
Average hotel cost: $233 (Rs 14,001)
Average cost of 5-star hotel: $366 (Rs 21,993)
Average cost of 3-star hotel: $210 (Rs 12,619)
Local currency: US Dollar
Please click NEXT to read further…
Cities that have the most expensive hotels
June 27, 2014 11:25 IST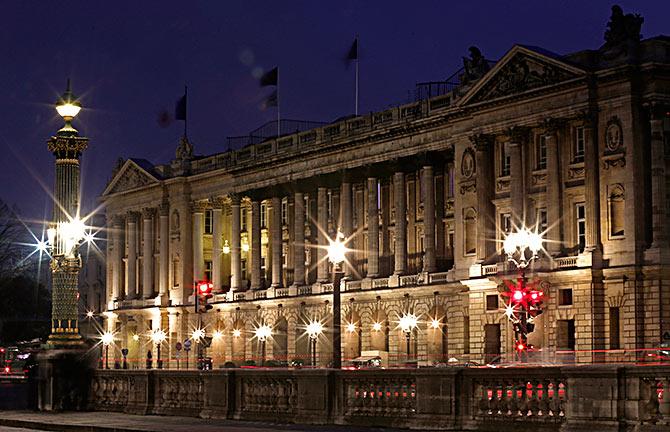 Paris
Rank: 11
Country: France
Average hotel cost: $232 (Rs 13,941)
Average cost of 5-star hotel: $367 (Rs 22,053)
Average cost of 3-star hotel: $170 (Rs 10,215)
Local currency: Euro
Please click NEXT to read further…
Cities that have the most expensive hotels
June 27, 2014 11:25 IST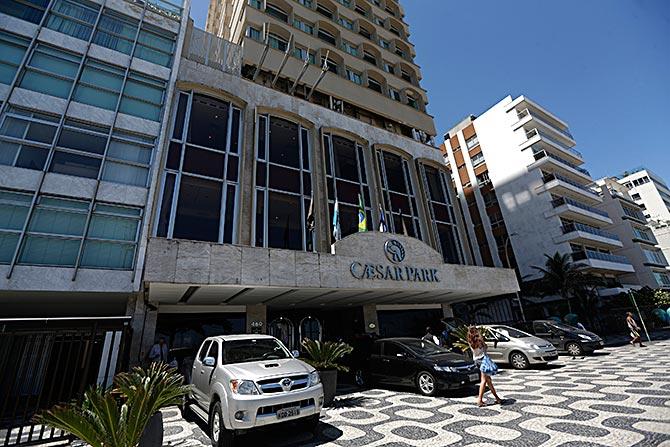 Rio de Janeiro
Rank: 12
Country: Brazil
Average hotel cost: $231 (Rs 13,881)
Average cost of 5-star hotel: $NA
Average cost of 3-star hotel: $191 (Rs 11,477)
Local currency: Brazilian Real
Please click NEXT to read further…
Cities that have the most expensive hotels
June 27, 2014 11:25 IST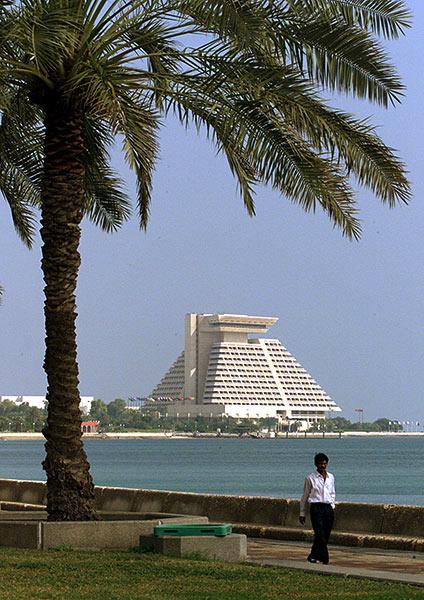 Doha
Rank: 13
Country: Qatar
Average hotel cost: $226 (Rs 13,580)
Average cost of 5-star hotel: $245 (Rs 14,722)
Average cost of 3-star hotel: $NA
Local currency: Qatari Riyal
Please click NEXT to read further…
Cities that have the most expensive hotels
June 27, 2014 11:25 IST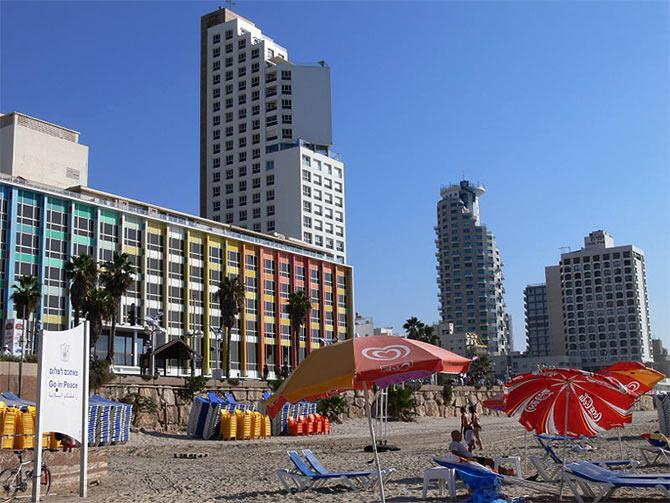 Tel Aviv
Rank: 14
Country: Israel
Average hotel cost: $223 (Rs 13,400)
Average cost of 5-star hotel: $301 (Rs 18,087)
Average cost of 3-star hotel: $170 (Rs 10,215)
Local currency: Israeli Shekel
Please click NEXT to read further…
Cities that have the most expensive hotels
June 27, 2014 11:25 IST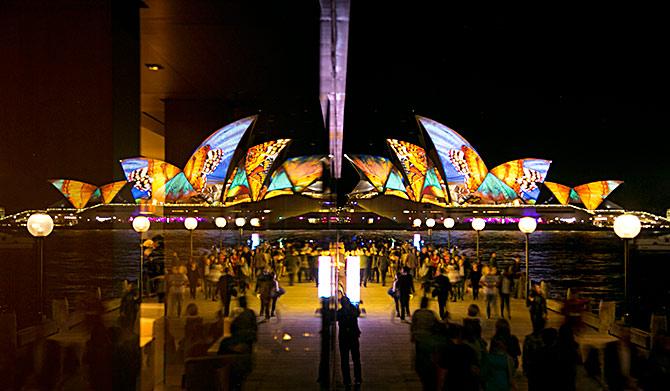 Sydney
Rank: 15
Country: Australia
Average hotel cost: $221 (Rs 13,280)
Average cost of 5-star hotel: $307 (Rs 18,448)
Average cost of 3-star hotel: $138 (Rs 8,292)
Local currency: Australian Dollar
Please click NEXT to read further…
Cities that have the most expensive hotels
June 27, 2014 11:25 IST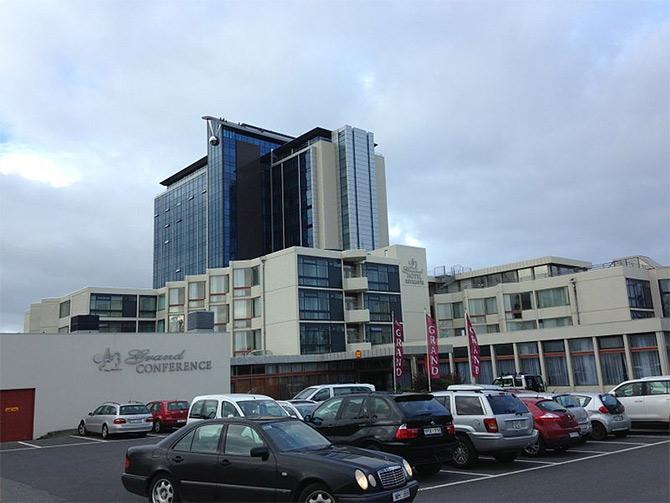 Reykjavik
Rank: 16
Country: Iceland
Average hotel cost: $218 (Rs 13,099)
Average cost of 5-star hotel: $NA
Average cost of 3-star hotel: $219 (Rs 13,160)
Local currency: Iceland Krona
Please click NEXT to read further…
Cities that have the most expensive hotels
June 27, 2014 11:25 IST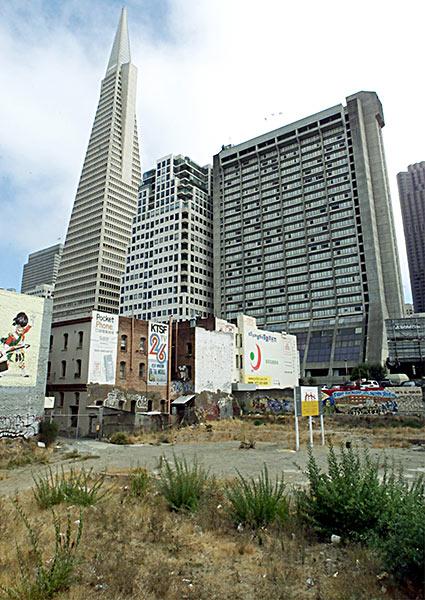 San Francisco
Rank: 17
Country: US
Average hotel cost: $211 (Rs 12,679)
Average cost of 5-star hotel: $NA
Average cost of 3-star hotel: $NA
Local currency: US Dollar
Please click NEXT to read further…
Cities that have the most expensive hotels
June 27, 2014 11:25 IST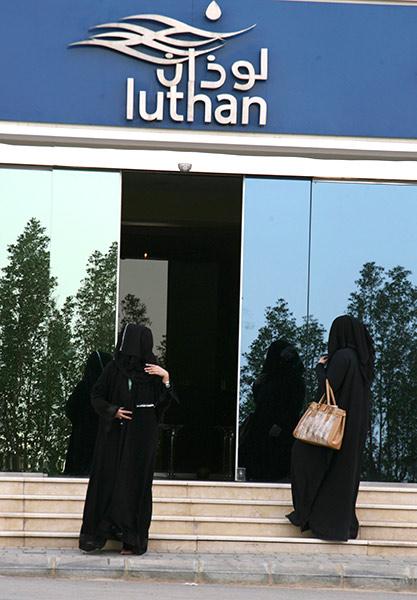 Riyadh
Rank: 18
Country: Saudi Arabia
Average hotel cost: $205 (Rs 12,318)
Average cost of 5-star hotel: $320 (Rs 19,229)
Average cost of 3-star hotel: NA
Local currency: Saudi Riyal
Please click NEXT to read further…
Cities that have the most expensive hotels
June 27, 2014 11:25 IST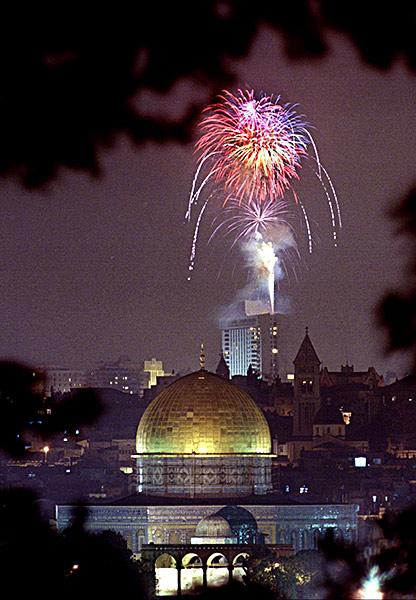 Jerusalem
Rank: 19
Country: Israel
Average hotel cost: $203 (Rs 12,198)
Average cost of 5-star hotel: $369 (Rs 22,173)
Average cost of 3-star hotel: $NA
Local currency: Israeli Shekel
Please click NEXT to read further…
Cities that have the most expensive hotels
June 27, 2014 11:25 IST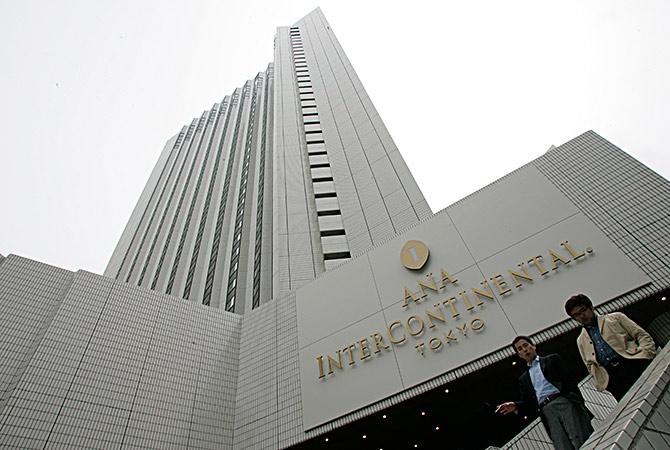 Tokyo
Rank: 20
Country: Japan
Average hotel cost: $198 (Rs 11,898)
Average cost of 5-star hotel: $440 (Rs 26,440)
Average cost of 3-star hotel: $140 (Rs 8,413)
Local currency: Japanese Yen
Please click NEXT to read further…
Cities that have the most expensive hotels
June 27, 2014 11:25 IST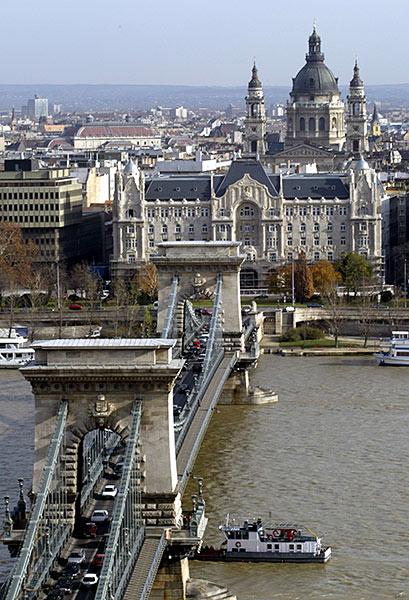 Budapest
Rank: 21
Country: Hungary
Average hotel cost: $197 (Rs 11,838)
Average cost of 5-star hotel: $154 (Rs 9,254)
Average cost of 3-star hotel: $76 (Rs 4,567)
Local currency: Hungarian Forint
Please click NEXT to read further…
Cities that have the most expensive hotels
June 27, 2014 11:25 IST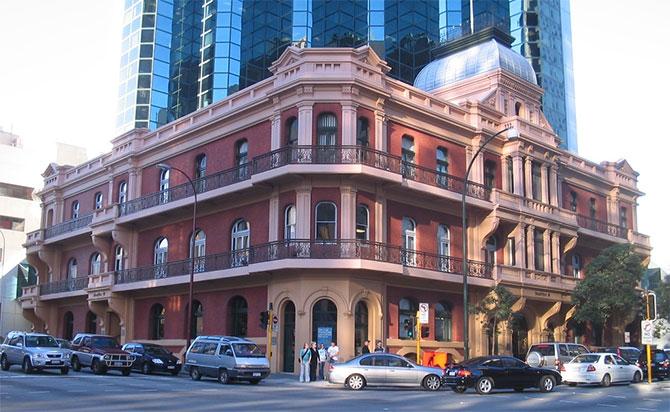 Perth
Rank: 22
Country: Australia
Average hotel cost: $196 (Rs 11,778)
Average cost of 5-star hotel: NA
Average cost of 3-star hotel: NA
Local currency: Australian Dollar
Please click NEXT to read further…
Cities that have the most expensive hotels
June 27, 2014 11:25 IST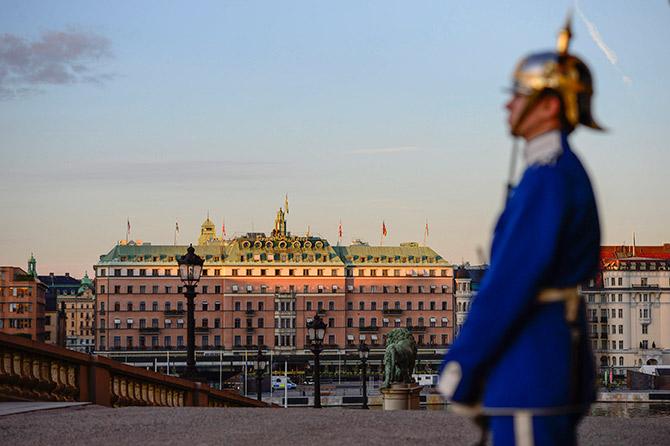 Stockholm
Rank: 22
Country: Sweden
Average hotel cost: $196 (Rs 11778)
Average cost of 5-star hotel: NA
Average cost of 3-star hotel: $166 (Rs 9,975)
Local currency: Swedish Krona
Please click NEXT to read further…
Cities that have the most expensive hotels
June 27, 2014 11:25 IST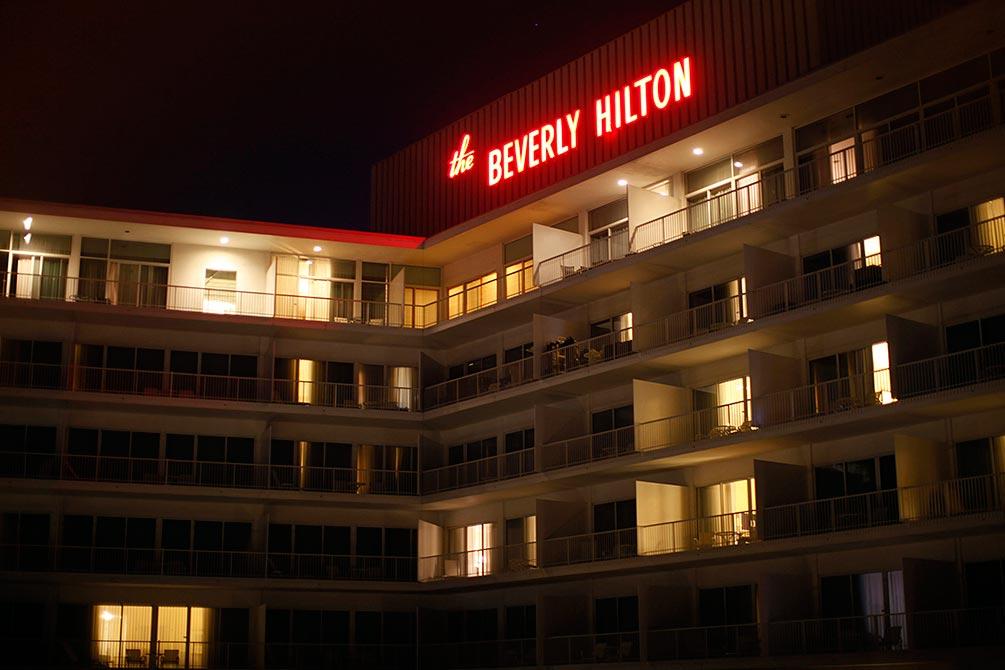 Los Angeles
Rank: 24
Country: United States
Average hotel cost: $192 (Rs 11,537)
Average cost of 5-star hotel: $481 (Rs 28,903)
Average cost of 3-star hotel: $188 (Rs 11,297)
Local currency: US Dollar
Please click NEXT to read further…
Cities that have the most expensive hotels
June 27, 2014 11:25 IST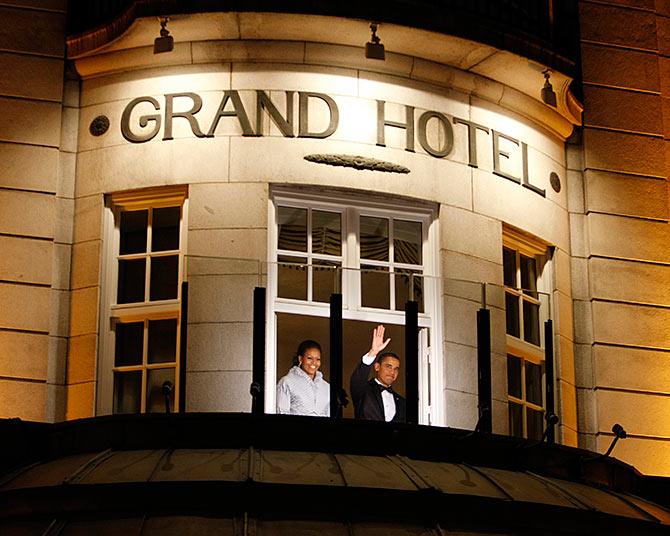 Oslo
Rank: 25
Country: Norway
Average hotel cost: $191 (Rs 11,477)
Average cost of 5-star hotel: NA
Average cost of 3-star hotel: NA
Local currency:
Please click NEXT to read further…
Cities that have the most expensive hotels
June 27, 2014 11:25 IST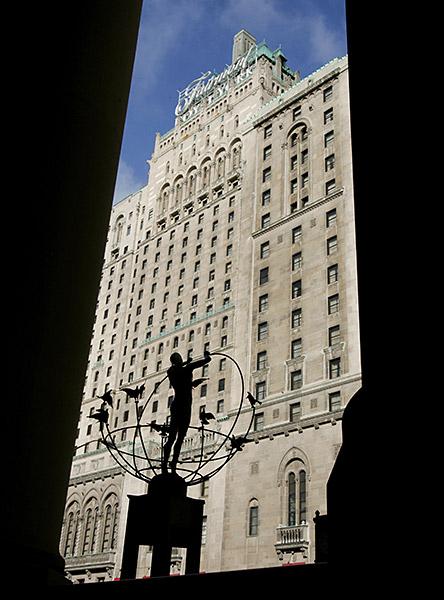 Toronto
Rank: 26
Country: Canada
Average hotel cost: $189 (Rs 11,357)
Average cost of 5-star hotel: NA
Average cost of 3-star hotel: $152 (Rs 9,134)
Local currency: Canadian Dollar
Please click NEXT to read further…
Cities that have the most expensive hotels
June 27, 2014 11:25 IST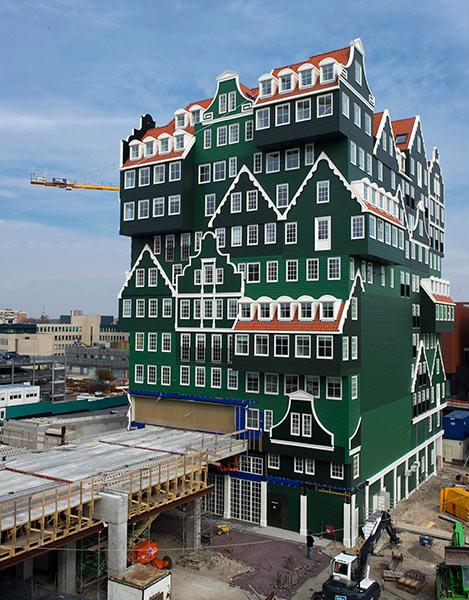 Amsterdam
Rank: 27
Country: Netherlands
Average hotel cost: $188 (Rs 11297)
Average cost of 5-star hotel: $304 (Rs 18,267)
Average cost of 3-star hotel: $157 (Rs 9,434)
Local currency: Euro
Please click NEXT to read further…
Cities that have the most expensive hotels
June 27, 2014 11:25 IST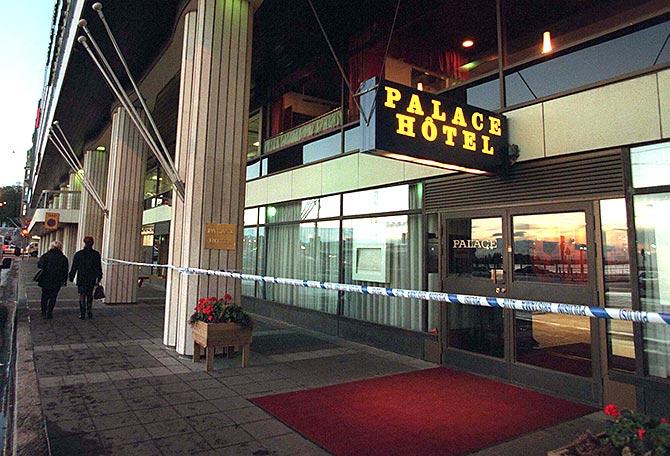 Helsinki
Rank: 28
Country: Finland
Average hotel cost: $185 (Rs 11,117)
Average cost of 5-star hotel: NA
Average cost of 3-star hotel: NA
Local currency: Euro
Please click NEXT to read further…
Cities that have the most expensive hotels
June 27, 2014 11:25 IST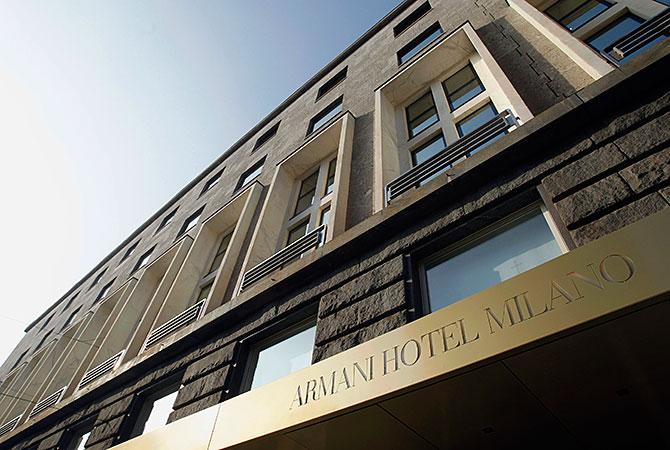 Milan
Rank: 28
Country: Italy
Average hotel cost: $185 (Rs 11,117)
Average cost of 5-star hotel: $419 (Rs 25,178)
Average cost of 3-star hotel: $124 (Rs 7,451)
Local currency: Euro
Please click NEXT to read further…
Cities that have the most expensive hotels
June 27, 2014 11:25 IST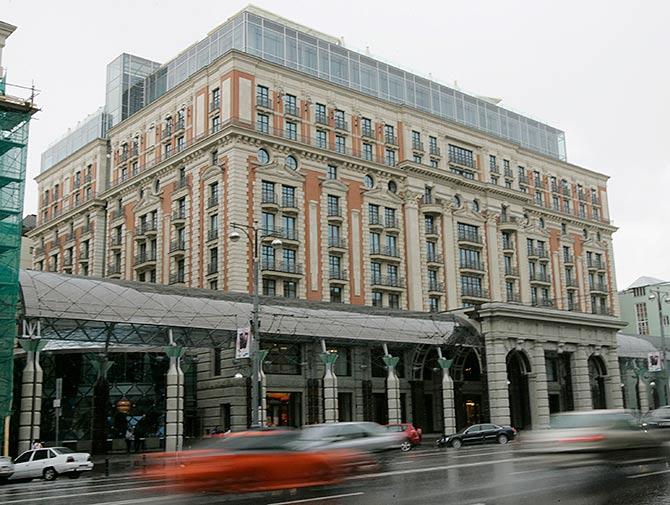 Moscow
Rank: 30
Country: Russia
Average hotel cost: $183 (Rs 10,996)
Average cost of 5-star hotel: $288 (Rs 17,306)
Average cost of 3-star hotel: $118 (Rs 7,091)
Local currency: Russian Ruble
Please click NEXT to read further…